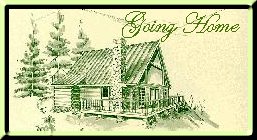 Pressure Cookin' Soups,Stews



Quick and Simple Broccoli Soup
1 bunch broccoli
2 c. diced potatoes
1 can chicken broth
2 cans cream of celery soup
1 tsp. sweet basil
salt
1 tsp. pepper
1 c. milk
2 c. water
Cook cut up broccoli and potatoes in pressure cooker 4
minutes in 2 cups water. Add dash of salt (or cook until
tender in saucepan). In large Dutch kettle mix three cans of
soup; add 1 cup of milk; add sweet basil. Pour cooked vegetables into
Dutch kettle. Simmer 20 minutes.
---
I first tasted this soup on an flight years ago.Talk about strange things.However,I knew if the airline version tasted that good,the real thing would be delicious.It is.
2 c. Nine Bean Soup Mix
2 qt. water
1 lb. ham, diced or 1 lb.sausage, sliced
1 (16 oz.) can tomatoes,undrained and chopped
1/2 to 3/4 tsp. salt
1 (10 oz.) can tomatoes and green chilies, undrained and chopped
1 clove garlic
1 large onion, chopped
Sort and wash bean mix; place in a Dutch oven. Cover
with 2-inches of water. Let soak overnight. Drain beans; add
salt, ham or sausage, tomatoes and tomatoes and green chilies.
Cover and bring to a boil; reduce heat and simmer 1 1/2 hours
or until beans are tender. Add remaining ingredients; simmer
30 minutes, stirring occasionally. Yield: 8 cups soup.
To cook in pressure cooker: Soak beans overnight;
pressure cook for 25 minutes.
---

Louisiana Chicken and Seafood Gumbo

1/2 tsp. dried thyme
3 tbs. oil or margarine
2 onions, coarsely chopped
1 lb. chicken breast meat, cubed
1/2 lb. ham, cut into quarter- or half inch cubes
1 (13 or 14 oz.) can stewed tomatoes, with juice
1 lb. fresh or frozen okra, cut into 1/4 inch slices
2 lb. raw shrimp, shelled and deveined
1/8 tsp. cayenne pepper
4 cups chicken stock
4 cups water
1/4 cup minced fresh parsley
1 bay leaf
3 cloves garlic, minced
1 lb. crab meat
cooked long grain white rice

In open cooker, melt butter/oil and sauté the onion until soft and golden but not
brown. Remove with slotted spoon and drain on pager towel. Add ham and chicken
cubes and brown, stirring. Return onion to cooker and add okra, stock, water,
tomatoes with their liquid, thyme, bay leaf, cayenne pepper, parsley and garlic. Close
lid and bring to pressure. Lower heat and cook for 20 minutes. Remove from heat
and open lid. Add the shrimp and crab meat and cook gently with lid off a few
minutes just until the shrimp turn pink. Check seasoning and add salt and pepper if
necessary. Serve over hot cooked long grain white rice. 10 servings.

Release pressure completely before opening cooker
---

Vegetable Stew

1 lb. stew meat
1 (6 oz.) can tomato sauce
1 can water
1 sliced onion
garlic salt and pepper
1 can butter beans (or fresh)
2 carrots, sliced
2 potatoes, cubed
1 can string beans

Season meat, brown onions and meat in pressure cooker.
Add tomato sauce and water. Cook in pressure cooker for 15
minutes. Be sure to follow your pressure cooker directions.
Remove from heat, release pressure.

Add vegetables and pressure cook for 5 minutes. If pressure cooker is not
available,cook meat for 35 minutes until tender. Add vegetables and cook
until done, about 20 minutes. Stew is best if not eaten right
away. Cook in morning and reheat for supper.
---

Vegetable Soup

1 c. peas
1 c. corn
1 c. green beans
1 small onion
1 qt. tomatoes
4 medium potatoes, cut up
1 c. carrots
1/2 c. celery
2 c. cabbage
salt to taste

Use leftover roast, ham or just plain broth. Fill your
4 quart pressure cooker 3/4 full with ingredients. Pressure 10
minutes or less. If you want more soup, add 1 can mixed
vegetables after you have pressured the soup. Quick and easy.
---

Southern Potato Soup

4 large potatoes, diced
1 large onion, diced very fine
1/3 lb. (approximately) sliced bacon, cut in bits
1 tsp. salt
1/2 tsp. pepper (to taste)
5 c. water

Cook together in pressure cooker with 15 pounds steam
for 15 minutes. Let pressure go down slowly. Thicken with
white cornmeal. Stir cornmeal in gradually to avoid lumping
(about 3 tablespoons).
---

Smoky Mountain Bean Soup

1 lb. red kidney beans
3 small potatoes
2 lb. smoked ham hocks
2 medium onions
1 can tomato puree (1 lb. 13 oz.)

Note: This needs a large kettle (3 or 4 quarts). Also
suggested a pressure cooker for the ham hocks.

Sort beans to eliminate small stones, etc. Cover with
about 2 inches of water (in large kettle). Soak overnight.
Drain. Then boil about 2 quarts of water in large kettle to be
used for the soup. Add the beans. Bring to a boil again.
Reduce heat to simmer and let simmer for about 3 hours. After
that, add diced onion and diced potatoes.

Meantime, cook ham hocks about 3/4 hour in a pressure cooker. Pour off juice.
Allow to cool and refrigerate, to solidify fat, which should be
removed. When ham has cooled, remove skin and fat. Cut meat
from bones. Also use the gelatinous parts in the soup stock.
Add cut up meat to mix and when liquid is reduced, add tomato
puree. Cook for another 1/2 hour.

This makes about 2 1/2 to 3 quarts of hearty soup. It can be reheated and used
for some time until it is all used up. Each reheating improves the
thick consistency of the soup until it's nearly a stew at the end.
---
24 lb. ripe tomatoes
1 lb. snap beans
1 lb. purple hull peas
1 lb. baby lima beans
1 lb. speckled butter beans
1 lb. English peas
1 lb. cream peas
2 lb. cut corn
2 lb. okra, cut
6 carrots, sliced
8 potatoes, cubed
4 bell peppers, chopped
6 onions, chopped
1 tsp. salt to quart
Use fresh or frozen vegetables. Mix in water bath cooker. Peel, core and trim tomatoes;
mix with vegetables.(Thaw frozen vegetables while chopping other ingredients.)
Place on slow heat until thawed and comes to boil. Prepare jars; fill, seal. (Add 1 teaspoon salt to quart.) Place in pressure cooker with warm water. Bring pressure cooker up
moderately slow. Cook with 10 pounds pressure for 85 minutes.
Makes approximately 19 quarts soup.
---
1 lb. stew beef, cut to bite size
1 large can tomatoes, crushed
1 beef bouillon cube
1/4 to 1/2 c. rice (long cooking kind)
small onion, diced (optional)
Using pressure cooker, brown meat in margarine, then add
onion. Add tomatoes, 1 can of water and bouillon. Cook under
pressure for 20 to 30 minutes. (This tenderizes your meat.)
After coming from pressure, cool pressure cooker. Heat soup
mixture on medium high. Add rice and cook until tender, about
30 minutes.
If you want to use crock-pot: Brown meat and onions in
frying pan. Then add to crock-pot, along with tomatoes, 1 can
water and bouillon. Cook until meat is tender. Add rice and
finish cooking.
---

Mom's Quick Vegetable Soup

approximately 1/2 lb. ground beef
1 can tomatoes
1 can tomatoes/corn/okra mixture
3 medium onions, peeled and quartered
4 medium potatoes, peeled and
cut into bite size pieces
garlic salt (approximately 1 tsp.)
pepper (preferably fresh ground)

In a pressure cooker, brown ground beef with garlic
salt. Pour off collected grease. Add all other ingredients
and season with additional garlic and ground pepper to taste.
Put lid on pressure cooker and when steam is showing, position
the gauge and lower heat to safe level. Cook for 10 minutes.
Cool slightly before serving. Can be done in a heavy pot
rather than pressure cooker. Just cook until potatoes are
tender.

This is wonderful served with Old Fashioned Cornbread on a cold winter night.
---
2 lb. chuck roast or sirloin tips, 1 1/2 inch cubes
1 lb. onions, peeled and shredded
2 tsp. salt
1 tbs. Hungarian paprika
1 tbs. vinegar
1 tbs. caraway seed
1 tsp. marjoram
2 bay leaves
parsley
1/2 c. dry sherry wine
1 tbs. shortening
1 tbs. cornstarch
Heat cooker and add shortening. Brown meat well. Add
remaining ingredients except cornstarch. Cook in pressure
cooker 20 minutes with pressure regulator rocking slowly. Let
pressure drop of own accord. Remove bay leaves and parsley.
Thicken liquid with cornstarch. Serve with noodles or boiled
potatoes.
---

Green Bean Stew

3 strips bacon
1 small onion, diced
3 potatoes
1 pt. green beans, cut up

Fry bacon in pressure cooker. Add onion and enough
water to cover. Add 3 cut up potatoes and beans. Cook until
done, about 8 minutes. Thicken with 1 tablespoon flour mixed
with water. These may also be done on stove top. Allow 20
minutes if you use this method.
---

Chili and Beans

2 to 4 lb. ground meat
12 cloves garlic
4 to 8 oz. tomato paste
42 to 48 oz. tomato sauce
cumin
oregano
red chili powder without spice
1 to 2 onions, diced
2 1/2 lb. pinto beans
salt
black pepper
8 to 10 oz. taco sauce
1 (8 to 10 oz.) can roasted green chili, chopped
29 to 30 oz. can whole tomatoes, cut up

Place 2 1/2 pounds of pinto beans into pressure cooker
and cook until tender (45 minutes approximately). If no
pressure cooker cook until tender. Add 4 cloves of garlic
sliced, 5 teaspoons salt, 1 teaspoon black pepper, 1 teaspoon
cumin, taco sauce, green chilies and tomatoes. Cook until
mixture is hot. Place ground meat in separate pot and brown.
Add 7 to 8 cloves of garlic, diced onions, tomato paste, tomato
sauce, 2 tablespoons cumin, 1 teaspoon oregano and 2 tablespoons chili
powder. Simmer until hot. All spices can be varied to taste. Spoon desired
ratio of chili meat and beans into a bowl and eat. Tomato sauce can be varied
to achieve desired chili consistency, if too "tomatoes" add water.
---

Beef Stew

1 1/2 lb. stew beef, cut in 1/2 inch pieces
1 tbs. shortening
1 1/2 c. water
1 (10 1/2 oz.) can condensed beef broth
pepper to taste
2 large potatoes, cut into 1 1/2 inch pieces
3 medium carrots, cut into 1 inch pieces
2 medium stalks celery, cut into 1 inch pieces
1 medium onion, cut into
1 inch pieces
1 tsp. salt
1 bay leaf
1/2 c. cold water
2 tbs. all-purpose flour

Cook and stir beef in 4 quart pressure cooker. Add 1/4
cup water, the broth and pepper. Cover and cook at 15 pounds
pressure for 12 minutes. Cool 5 minutes; reduce pressure.
Add potatoes, carrots, celery, onion, salt and bay leaf. Cover
and cook at 15 pounds pressure for 3 minutes. Cool 5 minutes;
reduce pressure. Shake 1/2 cup water and the flour in tightly
covered container; gradually stir into beef mixture. Heat to
boiling, stirring constantly. Boil and stir for 1 minute.
---
1/2 lb. beef shank
4 c. water
1 c. egg noodles
1/2 c. corn
1/4 c. barley
4 potatoes, diced
2 carrots, diced
1 onion
1 stalk celery
salt and pepper to taste
Note: Soup will be more nutritious and cooking time
will be reduced if a 4 quart pressure cooker is used.
Brown beef shank on both sides and place in pressure
cooker along with 4 cups water and 1/4 cup barley. Cook for 20
minutes.* After pressure drops remove beef shank and cut into
bite size pieces. Place beef shank pieces back in pressure
cooker and add 1 cup egg noodles, 1/2 cup corn, 4 potatoes
(diced), 2 carrots (diced), 1 onion and 1 stalk celery. Salt
and pepper to taste. Cook for 5 minutes.**
*Cook 1 1/2 to 2 hours if not using pressure cooker.
**Cook 1/2 to 3/4 hours if not using pressure cooker.


---
© 1999, 2000-2001-2002-2005.Going Home,All rights Reserved