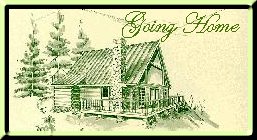 Pressure Cookin' Desserts



---

Pressure Cooking Chart for Fresh Fruit
Recipe By : Innova Pressure Cooker Booklet, 1995

Do not fill over 2/3 full use quick release do not cook:
applesauce
cranberries
rhubarb


Add sugar to taste before or after cooking

*remove from heat when pressure regulator begins rocking.

Apricots; whole ---- 1 1/4 cup liquid ---- 1 minute
Blueberries ---- 1 1/4 cup liquid ---- 2 minutes
Cherries ---- 1 cup liquid ---- 0 minute *
Peaches; whole ---- 1 1/4 cup liquid ---- 2 minutes
Pears; whole ---- 1 1/4 cup liquid ---- 2 minutes
Pineapple; slices ---- 1 cup liquid ---- 6 minutes
Plums ---- 1 1/4 cup liquid ---- ) minute *
---
Pressure Cooking Chart for Dried Fruit
Recipe By: Innova Pressure Cooker Booklet, 1995

Do not fill unit over 1/2 full.
Soak per pkg. directions before cooking
Use quick release.
Fruit item will be followed by amount of liquid needed then minutes to cook
at high pressure.
Apples --- 2 cups liquid --- 2 minutes
Apricots --- 2 cups liquid --- 2 minutes
Figs --- 2 cups liquid ---- 6 minutes
Peaches ---- 2 cups liquid ---- 4 minutes
Pears ---- 2 cups liquid ---- 4 minutes
Prunes ---- 2 cups liquid ---- 5 to 6 minutes
Raisins ---- 1 cup liquid ---- 5 minutes
---
Fudgy Peanut Butter Cheesecake
The Pressure Cooker Cookbook - Toula Patsalis (HPBooks)
1 cup peanut butter
2 (8 oz.) packages cream cheese, softened
1/2 cup firmly packed light brown sugar
1/2 cup powdered sugar, sifted
2 tbs. cornstarch
2 large eggs
1/4 cup sour cream
1 (12 ounce) package semisweet chocolate chips, melted
2 cups water
Whipped cream to decorate
Chocolate curls to decorate
Peanut Crust
1 cup ground toasted unsalted peanuts
1/4 cup firmly packed brown sugar
1 tablespoon unsweetened cocoa powder
3 tablespoons butter, melted
Prepare crust: Set aside. Using an electric mixer, blend peanut butter, cheese,
sugars, and cornstarch together in a bowl until smooth. Beat in eggs, 1 at a time,
and blend in sour cream. Pour in melted chocolate and blend on low speed until
thoroughly mixed. Pour batter into crust. Cover with 2 layers of paper towels, top
with foil, and crimp along edge to seal. Pour water into pressure cooker. Insert steam basket. Prepare foil harness out of heavy-duty foil or use a string turkey lifter.
Place pan in harness and lower into cooker. Loop top of harness into
a handle. Secure lid. Over high heat, develop steam to high pressure. Reduce heat to
maintain pressure and cook 22 minutes. Release pressure according to manufacturer's directions. Remove lid. Lift pan from cooker and place on wire rack. Refrigerate at
least 4 hours. Remove cover. Decorate with whipped cream and chocolate curls.
Peanut Crust
Combine peanuts, brown sugar, cocoa, and butter in a small bowl. Press into a 7 inch springform pan, covering bottom and 1 inch of sides.
Yield: 6 to 8 servings.
---
1/4 cup golden raisins
1/2 cup dry red wine
1/4 cup chopped nuts
2 tbs. sugar
1/2 tsp. grated orange rind
1/2 tsp. ground cinnamon
4 cooking apples
1 tbs. butter
1 cup water
Soak raisins in wine for at least 30 minutes. Drain, reserving the
wine. Combine raisins, nuts, sugar, orange rind, and cinnamon.
Core apples, cutting to, but not through, the bottoms. Pare top
one-third of apples. Place each apple on square of aluminum foil
that is large enough to completely wrap the apple. Fill centers with
raisin mixture. Top each with one-fourth of the butter. Wrap foil
around apple, pinching firmly together at top. Place cooking rack or
steamer basket, reserved wine, and 1 cup of water in 4- or 6 quart
pressure cooker. Place apples on rack or in basket. Close cover
securely.
Place pressure regulator on vent pipe. COOK 10 MINUTES, at 15 pounds pressure. Cool
cooker at once.
---

White Fruit Cake


2 c. sugar
4 c. flour
1 tsp. baking powder
1 oz. lemon flavoring
1 lb. candied pineapple
1 lb. candied cherries
1 lb. coconut
1 qt. pecans

Mix flour and baking powder together. Mix sugar,
butter and eggs. Add flour and beat well. Add flavoring and
beat. Add fruit and nuts; beat good. Pour in tube pan. Put
in pressure cooker, let steam for 15 minutes. Close valve and
cook for 1 hour at 10 pounds pressure. Put 2 quarts water in
pressure cooker before putting cake in cooker. Put cake on
inverted pie pan in cooker. Let pressure cooker cool, before
removing cake. When you remove cake, bake in oven for 30
minutes at low heat. Really delicious.

---

Velvet Pudding

10 to 12 large egg yolks
2 1/2 c. sugar
3 1/2 c. milk

In double boiler pan melt 4 tablespoons sugar, let it
slightly brown until golden brown. Coat entire pan with burnt
sugar. Let cool. In separate bowl mix well all ingredients.
Pour mixture into sugar coated pan. Cook in double boiler for
2 1/2 hours or until wooden toothpick comes out clean.

Pressure Cooker Method:
Follow same instructions. Fill pressure cooker with one inch of water.
Cover pudding with foil paper and cook it for 20 minutes. Let cool
completely in refrigerator before turning it upside-down.
---
Mama's White Fruit Cake
(Makes 2 Large Cakes)
1 lb. butter
2 lb. light brown sugar
12 eggs
6 c. plain flour
3 tsp. baking powder
1 tbs. cinnamon
1 tsp. nutmeg
1 tsp. mace
1 tbs. vanilla
1 1/2 lb. nuts or more,chopped
5 lb. fruit cake mix
1 lb. red cherries
1 lb. green cherries
1 box white raisins
1 small can coconut
Cream sugar and butter until smooth. Separate eggs.
Beat yolks; then beat whites until stiff. Add yolks to sugar
and butter; then add stiff egg whites. Sift dry ingredients
together; then add to batter. Add vanilla to batter. Mix all
ingredients for fruit mixture together; then add enough flour
to coat (so fruit won't sink to bottom of pan). Pour batter
over fruit and mix. Put in 2 funnel cake pans. Put 3 ply wax
paper over pans and tie securely (to keep out water from
pressure cooker). Cook in pressure cooker. Let steam get up
to 8 or 10; then cook for 1 hour. Remove cakes from pressure
cooker and put in warm oven until cake dries, i.e., until cake
does not feel sticky to touch.
---

Fudge

1 (14 oz.) can sweetened condensed milk
2 (6 oz.) pkg. chocolate chips
1 c. chopped walnuts
1 tsp. vanilla (optional)
2 c. water

Combine milk and chocolate chips in a bowl that will fit
loosely in pressure cooker. Cover bowl with aluminum foil.
Place water, cooking rack and bowl in pressure cooker. Close
cover securely. Place pressure regulator on vent pipe. Cook 5
minutes after regulator begins to jiggle. Cool pressure cooker
at once. Remove bowl. Stir mixture until evenly blended. Do
not beat. Add nuts and vanilla. Blend until smooth. Turn
into cool bowl and let stand until fudge is cold. Drop by
teaspoons onto waxed paper.






---
© 1999, 2000-2001-2002-2005.Going Home,All rights Reserved