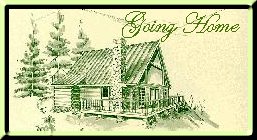 Pressure Cookin' Casseroles,Main Dishes,Side Dishes
1 lb. ground beef
1 c. chopped onion
2/3 c. green pepper, chopped
1 c. raw rice
1 qt. tomatoes
2 tsp. salt
2 tsp. paprika
Brown ground meat and onions well, stir in peppers and
rice, brown lightly. Add tomatoes, paprika and salt. Cook 15
minutes in pressure cooker. Cool immediately.
---

Shrimp Jambalaya

3 tbs. cooking oil
1 clove garlic
1/2 c. chopped onion
1/2 lb. cooked ham, diced
1 c. uncooked rice (not instant)
2 tsp. salt
1/8 tsp. pepper
1/8 tsp. allspice
pinch of cayenne
pinch of chili powder
pinch of basil
1/2 c. water
1 (16 oz.) can tomatoes
1 (6 oz.) can sliced mushrooms, with liquid
1 lb. small frozen shrimp
1/2 green pepper, cut into strips

Heat cooker. Add oil and sauté garlic and onion until
golden brown. Remove garlic. Add seasonings, water, tomatoes
and mushrooms with liquid. Mix well. Add shrimp and sprinkle
green pepper over all. Close cover securely. Place pressure
regulator on vent pipe and cook 5 minutes with pressure regulator
rocking slowly. Cool cooker at once by running cool water
over top until pressure is reduced. Remove cover and stir.
Let stand 5 minutes before serving. Makes 5 to 6 servings.

Do not take off the cover until the 5 minutes standing
time is over.

---

Kraut with Smoked Sausage

1/2 lb. smoked sausage
1 lb. sauerkraut
1 onion, thinly sliced
1 tbs. cooking oil
1 potato, peeled and sliced thick
2/3 c. white cooking wine
caraway seed (optional)

Taste kraut and if too briny, rinse in cold water and
drain. Cut sausage in 1/2 inch slices. In pressure cooker,
heat oil and sauté onions until golden. Add potato slice and
sauté 1 minute more. Add sausage and heat through. Add kraut
and wine; sprinkle with caraway seed, if desired. Put lid on
pressure cooker and cook for 10 minutes after control jiggles.
---

Hot Tamale Pie

1 lb. ground beef
1 medium onion
2 tsp. chili powder
1/2 tsp. black pepper
2 1/2 c. corn bread batter
1 (12 oz.) can whole kernel corn
1 c. chopped green pepper
1 tsp. salt
1 c. shredded cheese
1 can condensed tomato soup

Put meat in pressure cooker and cook until color changes. Pour
off grease according to desire. Add onions, pepper,
salt and tomato soup; cook 10 minutes in pressure cooker. Put
mixture in Pyrex dish. Pour corn bread batter over it and
sprinkle shredded cheese over batter. Bake until done.
---

Beef Casserole

1 lb. nice beef cubes
1 can cream of chicken or cream of celery soup
1 can water
carrots and onions (optional)

Biscuit Dough:
2 c. Bisquick
2/3 c. milk

Coat beef cubes with seasoned flour and brown well in
pot or pressure cooker. Cook about 15 minutes in pressure
cooker or 30 minutes in other pot. Pour into a baking dish
together with 1 can of soup and 1 can of water. Carrots and
onions, if desired, can be added. Add little or no salt. Bake
about 30 minutes in 350° oven. Remove from oven and top with
biscuit dough. Return to 450° oven for about 15 minutes.
---

Anytime Casserole

4 to 6 pork chops or 1 lb. kielbasa or combination
1 large can sauerkraut, drained
2 c. sweetened applesauce
1/4 c. water
1 tsp. salt
1/4 tsp. pepper
1/2 tsp. gravy bouquet
4 to 6 carrots, cut in half
4 to 6 potatoes, peeled and
halved

Place meat and vegetables in bottom of casserole,
pressure cooker or crock-pot. Combine rest of ingredients;
pour over meat and vegetables. In pressure cooker, cook at 15
pounds pressure for 30 minutes; reduce pressure rapidly. Or
bake at 300° for 3 hours, 325 degrees for 2 hours, or 4 to 6 hours on
low in crock-pot.

---
Pressure Cooking Chart for Dry Beans

All take 2 1/2 cups liquid except blackeyed peas

do not fill cooker over 1/2 full
use quick release method
use 1 tbs. oil for each cup of beans
amount of liquid is for 1 cup of beans


Blackeyed peas ---- 2 cups liquid ---- 10 minutes
Great Northern beans ---- 20 minutes
Kidney beans ---- 30 minutes
Lentils ---- 20 minutes
Lima Beans, large ---- 30 minutes
Lima beans, small ---- 25 minutes
Navy beans ---- 30 minutes
Pea beans ---- 20 minutes
Pinto beans ---- 10 minutes
Soybeans ---- 35 minutes
---
© 1999, 2000-2001-2002-2005.Going Home,All rights Reserved