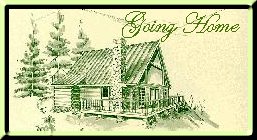 Squirrel Recipes


How to Dress Squirrel( we don't want them wanderin' round "nekkid")
Here is my recipe for:
Tree Rat Casserole
(Squirrels to you flatlanders)
5 nice size tree rats (if using gray tree rats 2 = 1 red)
2-10 oz packages of broccoli (cooked a little)
2 med. onions
2 med. carrots
1 bay leaf
2/3 cup of mayo
1 tsp. lemon juice
1 can of cream of mushroom soup or (cream of chicken soup) (since chicken tastes like tree rat is why I use chicken soup).
1 tsp. salt
1 c of milk
2 c grated cheddar cheese
1 tsp. parsley flakes
1/8 tsp. basil
2 tubes of Ritz crackers
1 stick of butter
1 tsp. coarse ground pepper
boil tree rats with 1 of the onions and bay leaf and salt.
( I allow at least 2 hours) discard onion and bay leaf pick the meat off the bones as soon as you can, the meat comes off the bones easier.
Finely slice the carrots and the remaining onion and thoroughly cook.
In a 4 qt. casserole dish dump the broccoli on top of that spread your cooked deboned tree rats.Spread the cooked onions and carrots on top of the tree rats next spread the cheese on top of that.
Combine remaining ingredients and pour over the cheese crumble the Ritz crackers and spread on top next slice the butter and place on the crackers
Set oven at 350 ° for 45 min. or until bubbling
Submitted for eating pleasure by Bryan W.

---
2 squirrels, in 5 pieces each, quartered and back
2 carrots, chopped
1 small onion, chopped
2 large potatoes, cubed
1 green pepper (optional)
lemon juice or vinegar
salt and pepper
Bisquick biscuit dough, equal
to one recipe of biscuits
(already made to package
directions)
Dredge squirrel pieces in small amount of flour and brown in skillet. Oil, bacon or salt pork can be used for frying. Don't drain grease. Place fried squirrel in baking dish. Add vegetables. Brown 1/4 cup of flour in leftover grease. Add enough water to make thin gravy. Pour over meat and vegetables. Season with salt and pepper; sprinkle with 3 tablespoons lemon juice or vinegar and dot with butter. Cover with rolled out biscuit dough. Poke with fork and bake 1 1/2 hours in 350 ° oven. When serving, turn top crust upside down on plate and ladle meat and juices on top.
---

Squirrel Patties

1 squirrel, dressed to cook
1/2 tsp. salt
1/2 tsp. sage
1/2 tsp. pepper
1 c. corn meal

Boil squirrel until meat falls off bones. Cool, then work out bones with your hands. Chop meat fine (like hamburger) or grind in food chopper. Season with salt, pepper and the sage. Shape into cakes. Roll in corn meal and fry in butter or bacon grease.
---

Squirrel Mulligan

6 to 8 squirrels, cooked and boned (save broth)
1 c. rice, cooked
1 tsp. red pepper
1 tsp. black pepper
1/2 bunch celery, chopped
1 qt. fresh okra, chopped
2 sticks butter
1 small jar chili powder
2 cans whole kernel corn
hot green peppers (optional)
3 lb. pork, cooked and chopped
4 chopped potatoes
2 buds garlic, chopped
2 cans tomatoes
salt and pepper to taste

All meat should be chopped fine when cooked. Cook vegetables in broth from squirrels. Then add rice, meat and corn; let simmer until blended well. Put enough water to make it as thin or thick as you like. Can add more rice if desired.
---

Squirrel Jambalaya

1 medium squirrel
red pepper to taste
2 large onions, chopped
1 clove garlic, chopped
4 tbs. parsley, chopped
1 1/2 c. water
salt to taste
3 tbs. cooking oil
3 stalks celery, chopped
1/4 green pepper, chopped
2 c. rice, uncooked

Cut squirrel into serving pieces. Season well with salt and red pepper to taste. Fry squirrel in oil in skillet until browned on all sides. Remove squirrel from skillet. Sauté onions, celery, garlic, green pepper and parsley in bacon drippings until wilted. Return squirrel to skillet; cover.

Cook over low heat for about 30 minutes or until squirrel is tender. Add rice and water. Cook, stirring for 2 to 3 minutes. Add 2 teaspoons salt. Simmer for about 30 minutes or until rice is done. Yield: 6 servings.
---
4 squirrels, quartered
1/2 c. bacon drippings
1/2 c. shortening or oil
2 eggs
1 c. flour
1/4 tsp. garlic powder
1/4 tsp. pepper
1/4 tsp. salt
1/2 tsp. parsley flakes
2 c. milk
cornstarch
Heat bacon drippings and shortening in a frying pan.
Mix flour and spices together on a flat dish. Beat eggs in a flat bowl. Roll squirrel pieces in flour mixture first, then egg, then back in flour. Fry squirrel in grease until golden brown on both sides. Place squirrel on plate when done. Pour milk in pan with leftover grease; heat and thicken with cornstarch mixed with small amount of water. Pour gravy over squirrel. Serve with homemade biscuits. Serves 4.
Note: Rabbit can be substituted for squirrel.
---

Squirrel Hunter's Stew

2 squirrels
1 c. vinegar
1 onion, diced
3/4 tsp. salt
1/4 tsp. pepper
1 1/4 tsp. mixed spices
leaves from 3 stalks celery
2 carrots, diced

Wash dressed squirrel thoroughly and cut into serving pieces. Combine vinegar, onion, salt and pepper in deep container. Add squirrel and enough water to cover. Let stand 3 hours. Drain squirrel, brown in 375 ° oven. Add remaining ingredients and again cover with water. Cover pan and continue cooking until tender. Serves 2 to 3.
---
1 young squirrel, cut in pieces
1/2 tsp. salt
1/8 tsp. pepper
1/2 c. flour
3 slices bacon
1 tbs. sliced onion
2 tsp. lemon juice
1/3 c. beef or chicken broth
Rub pieces of squirrel with salt and pepper; roll in flour. Pan fry with chopped bacon for 30 minutes. Add onion,lemon juice and broth; cover tightly. Cook slowly for 2 hours.
Just before serving, remove squirrel and make gravy by adding water or milk and flour to the pan drippings.
---
1 fat hen (boil until done,debone, keep broth)
6 squirrels (boil until done,debone, do not keep broth)
Ro-Tel tomatoes
3 large onions
1 bell pepper
6 medium potatoes, quartered
1 can whole kernel corn
2 cans English peas
salt and pepper
No. 2 can tomato juice
chili powder
Cook all together and cook all day. Makes a gumbo pot full.
---
2 large squirrels, boiled and
deboned (reserve liquid)
Dumplings:
2 c. all-purpose flour
1 1/2 c. water
1 c. milk
2 tsp. steak seasoning
(Tex-Joy)
2 eggs
Mix together. Drop by spoonfuls onto boiling liquid squirrel was boiled in. Return squirrel meat to boiling mixture. Cook until dumplings are tender. Add salt and pepper to taste.
---
squirrel(s)
salt
pepper
sage
cornmeal
butter
Dress squirrels ready to cook; cook until meat falls off the bones, then let cool. Work out the bones with your hands and chop meat fine; season with a little salt, pepper and sage. Make into cakes. Roll in cornmeal and finally, fry in butter.
---
2 squirrels, cut into serving pieces
1 tbs. butter
1 onion, chopped
1 small can mushrooms
1 chicken bouillon cube
1/2 c. white wine
1 slice lemon
6 peppercorns
1/4 c. celery, chopped
1/4 tsp. chopped parsley
flour
salt and pepper
Brown onion and mushrooms in the butter. Remove onion and mushrooms from skillet. Flour, salt and pepper squirrel and brown in the residue from the onion and mushrooms. Place squirrel in a baking dish and add all other ingredients plus 1/2 cup water. Cover and bake in a 350 ° oven for one hour.Add mushrooms and onion and thicken slightly with flour.
Return to oven for 10 minutes more.
---
squirrel
1 onion, finely chopped
1 tbs. ketchup
1/2 c. potatoes, finely
chopped
2 tbs. bread crumbs
salt and pepper
Parboil squirrels in salt water for 15 minutes. Remove meat from bone, run through medium blade of food grinder (or chop into very small pieces) and add onion, ketchup, potatoes and bread crumbs. Salt and pepper to taste. Form into flat cakes and fry in hot cooking oil.
---
2 squirrels
paprika
garlic salt
2 tbs. butter
1 medium onion, sliced
4 c. boiling water
1 (10 oz.) pkg. frozen lima beans
1 c. tomatoes, drained
1 c. okra, sliced
2 medium potatoes, diced
1 c. whole kernel corn
1 can condensed tomato soup
1 tsp. salt
1/4 c. pepper
1/2 stick butter
Cut squirrels into serving size pieces; sprinkle with paprika and garlic salt and let stand for 30 minutes at room temperature. Melt butter in a kettle and sauté onion until it is transparent. Add boiling water and meat and stew until tender. Add vegetables, soup and seasonings. Cook until vegetables are tender. Add butter and serve.
---
1 cleaned, cut and boiled squirrel
2 tsp. seasoned salt
salt and pepper
1 small onion
approximately 1 c. flour
1/2 c. lard or shortening
3 tomatoes, cleaned, peeled and chopped
Clean and cut squirrel into serving pieces. Boil squirrel in seasoned salt, saving 1 cup of broth. Remove squirrel. Cool and salt and pepper to taste. Cover all sides with flour. In large deep skillet heat shortening. Cook squirrel until golden brown on both sides. Remove squirrel.
Pour off all drippings except 1 tablespoon. Stir in chopped onion and slightly brown in 2 tablespoons of flour. Add the 1 cup of boiling broth and tomatoes. Add squirrel, cover and simmer about 20 minutes. Serve with rice.

---
3 squirrels
flour
shortening
salt
pepper
3 medium sweet potatoes,
sliced 1/2 inch thick
Flour and brown squirrels in small amount of shortening.
Salt and pepper to taste. Lower heat and simmer for 20 minutes. Place potatoes on top of squirrels and cook on low heat until potatoes are tender. Stir only if necessary.
---

Squirrel and Spaghetti

3 squirrels
1 (12 oz.) pkg. spaghetti
salt to taste
black pepper to taste
3 tbs. cooking oil

Cut squirrels into serving pieces. Salt and pepper. Put into heavy pot in cooking oil; fry until brown. Add water and cook until tender. Add spaghetti and let cook. Serve at once.
---
squirrel(s)
water
flour
salt
pepper
Place squirrel or squirrels into deep pan and cover with water. Boil until tender. Take some of the broth and add flour in a separate bowl to form a smooth paste. Add paste to squirrel and water to make gravy. Add salt and pepper to taste. Serve with hot cornbread.
---

Squirrel And Dumplings

4 squirrels, whole or cut up
2 cans biscuits (use good ones "Big Country" or "Texas Brand")
Accent seasoning to taste (at least 1 tbs.)
salt and pepper to taste
2 tbs. butter
1 tbs. bacon drippings

Boil squirrel until tender. If they're tough, it might take a couple of hours or 3. If they're real tough, put in crockpot and cook overnight. Do not waste your tender frying squirrels on this!! Anyway, when the squirrels are done, remove them from broth and cool. Roll out biscuits real thin; cut into square little pieces. Put dumplings in hot broth; put boned squirrel in and simmer for 45 minutes. Season to taste; add butter and bacon drippings. Serves 6 to 8.
---

Smothered Squirrel

squirrels

Take older squirrels, cut up; season with salt, pepper and flour. Brown in bacon drippings or corn oil. When good and brown all over, take up into platter until you can brown the flour well in fat. Then using enough water in mixture,stirring all the time, salt and pepper. Place squirrels back into the gravy; place lid on skillet. Cook very slowly until tender. Might need to add boiling water a little at a time before squirrel gets tender; turn squirrel as it cooks.

This is so good served over hot biscuits.
---
1 rabbit or squirrel (2 lb.)
1 1/2 c. onion slices
3 to 4 bacon slices
1 1/2 tsp. salt
1/4 tsp. pepper
Rub salt and pepper inside rabbit. Stuff with onion slices. Tress (tie with string). Lay bacon strips over rabbit. Wrap in aluminum foil. Place in baking pan and bake at 350 ° for 1 1/2 hours.
---

Squirrel or Rabbit Creole

1 rabbit or squirrel
1/2 c. olive oil
6 green onions, chopped
1 clove garlic, minced
1 small can tomatoes
1 stalk celery, chopped
2 c. water
1 green pepper in strips
1 bay leaf
1 tbs. chopped parsley
Tabasco sauce
salt
4 tbs. butter
flour

Brown rabbit in olive oil. Add garlic and green onions and sauté. Add all other ingredients except butter and flour.
Simmer until tender. Mix butter with flour and add to the mixture and stir until gravy thickens.
---
rabbit or squirrel, cut in serving pieces
4 strips bacon
flour
salt and pepper
Fry bacon until crisp and remove. Flour rabbit or squirrel, place in bacon grease and brown. Salt and pepper.
Break bacon into bits and add to skillet. Cover with water and simmer until done and tender.
---
2 squirrels, cut up
seasoned salt
1/2 lb. oleo
1 1/2 c. cornflake crumbs
Generously sprinkle squirrels with seasoned salt; roll in melted oleo, then in cornflake crumbs. Place a foiled lined cookie sheet. Bake at 350 ° for 45 minutes or slightly longer, depending on age of squirrel. Yields 6 servings.
---
Dress the squirrel by making 1 incision across the skin midway down its back. Pull skin in 1 motion over hind feet and head. Cut free from body of squirrel, slit down belly, dress.
Wash, then soak overnight in salty water. Cut into pieces, roll in salted flour and fry slowly in deep fat.
---
3 lb. old hen (or guinea,duck, dove, squirrel,rabbit or what have you)
1 stick margarine
4 tbs. flour
1/2 c. cooking oil
1 onion, chopped
2 stalks celery, chopped
1 green bell pepper, chopped
3 cloves garlic, chopped fine
1 tbs. Worcestershire sauce
salt and pepper to taste
3 qt. cold water
onion tops (scallions)
minced parsley
Gumbo File
Cut up hen and season. Fry in Dutch oven in cooking oil until brown. Remove hen, add margarine and flour to Dutch oven and make a dark brown roux. Stir roux constantly and cook over moderate heat. Do NOT burn or scorch roux. Add onion and celery to roux; add bell pepper and garlic. Cut off fire and continue to stir until quiet. Add meat, Worcestershire sauce and 3 quarts water (cold). Bring to a boil, then turn down heat and cook until meat is tender, (2 to 3 hours). Skim fat.
Adjust seasoning, serve over steamed rice with onion tops and parsley and dash of file over top.
---
squirrels (1/2 squirrel per person)
water (approximately 4 to 5 qt.)
salt to taste
1 c. oil
pepper to taste
salt to taste
flour
2 to 3 c. water
Boil squirrels until tender in salted water. Remove from water. Pepper (and salt if necessary) to taste. Place oil in skillet and heat. Flour squirrel(s) after breaking into fourths. Brown squirrel in skillet; turn and brown on second side. Pour off oil until only about 2 tablespoons remain. Add 2 tablespoons flour and brown; add water for gravy. Let simmer
until thick.
---
1 skinned squirrel
2 or 3 eggs, beaten
1 c. bread crumbs
salt and pepper to taste
1/2 tsp. garlic powder
flour
bacon or beef drippings
1 1/2 c. milk and light cream,mixed
Clean the squirrel and cut into serving pieces. Beat the eggs; add the bread crumbs, salt, pepper and garlic powder.Stir in enough flour to make a thin batter. Dip the squirrel pieces in batter or until well coated. Heat about 1/2 inch of bacon or beef drippings in a heavy skillet until very hot.
Brown the squirrel pieces on all sides. Pour off any remaining drippings; cover the skillet and simmer gently until the squirrel is tender, about 1 hour. Add a little water if necessary to keep the meat from drying out.
When the squirrel is tender, remove the pieces to a hot platter. Stir 2 1/2 tablespoons of flour into the pan drippings and let the flour brown a little over low heat. Add the mixed milk and cream gradually, stirring constantly until the gravy is thickened.
Season to taste. Serve the gravy over the squirrel pieces.
---
Fried Squirrel With Tomato Sauce
3 young squirrels
1 qt. milk
salt
pepper
flour
1/4 c. vegetable oil
3 tbs. butter
1 tbs. flour
2 c. rice tomato sauce (canned or homemade)
3 to 4 dashes Tabasco sauce
3 to 4 dashes Worcestershire
sauce
Skin and clean squirrel; disjoint and place in a large bowl. Add the milk and let stand 2 to 3 hours. Drain and sprinkle with salt and pepper. Roll each piece in flour, then shake off excess flour. Fill a deep heavy frying pan with oil to a depth of about 1 1/2 inches and heat to smoking.
Fry the squirrel, a few pieces at a time, until each is deep brown in color. Cover the pan some of the cooking time so that the meat will cook to the bone. Test for doneness by piercing with a fork. When no pink juices run out, remove to paper toweling and drain briefly, then transfer to a heated platter.
When all meat has been fried, pour the oil from the pan and add the butter. Stir in the flour, then add the tomato sauce, stirring as it is added. Cook, stirring frequently, 4 to 5 minutes,then add the Tabasco and Worcestershire sauces. Season to taste with salt and pepper and pour over the meat. Serve with rice. Makes 5 to 6 servings.
Note: A small frying chicken or gopher may be cooked in the same manner.

---
Fried Squirrel And Wild Rabbit

After squirrel and rabbits are cleaned, soak in salt water, 3 tablespoons salt to 2 quarts water for 3 or 4 hours.
Roll in flour and fry in Crisco or lard until brown. Drain off fat and cover with water and simmer until tender. (Maybe all day if they are old.) Add more water as needed. Sprinkle with salt and pepper.
---
squirrel pieces
salt
pepper
grease or oil
Dress and section squirrel. Soak in salt water until free of blood. Roll in flour and fry in skillet with enough grease to bubble around each piece of meat. Over each section of squirrel, shake salt, pepper and meat tenderizer. Fry each side until tender and golden brown. After each side is browned, turn heat down and add a glass of water to skillet.
Cover with a tight lid and steam until tender.
---

Fancy Squirrel

4 squirrels
lemon juice
salt and pepper to taste
flour
1 pt. cream

Cut the squirrels in serving pieces. Sprinkle with lemon juice and place in bowl. Refrigerate overnight. Wipe with a damp cloth and rub with salt and pepper. Dredge with flour and fry in small amount of fat in skillet for about 40 minutes or until brown. Place in a casserole and add cream.
Bake at 425 ° for 20 minutes.
---

Five-Hour Squirrel Stew

2 c. tomato juice
1 tbs. sugar
1 tbs. Worcestershire sauce
1 tsp. salt
3 to 4 squirrels
2 c. sliced potatoes
2 c. sliced carrots
1 c. chopped celery
1 diced onion

Boil the squirrels for 1 hour or until the meat is tender. Cut the meat into bite size pieces. Mix the tomato juice, sugar, Worcestershire sauce and salt and let stand for 5 minutes. Pour over meat and add the remaining ingredients.

Bake for 5 hours in 250 ° oven.

---
Dutch Oven Squirrel Stew (Georgia Style)
2 squirrels, cleaned, cut into 6 pieces
2 cups bouillon
leafy tops of 2 stalks of celery
1/8 lb salt pork, 1/2" cubes
2 cups fresh lima beans
2 tbs. flour
2 large ripe tomatoes, peeled
1 tsp. salt
1 cup fresh corn kernels
1/4 tsp. pepper
1 tsp. worcestershire sauce
2 large onions, thinly sliced
1-2 tbs. flour

Fry salt pork until very crisp, then remove pieces from the pan.
Dredge squirrel in seasoned flour and sauté in hot fat until brown on all sides. When nearly brown, add onions and cook until soft. Place meat in Dutch oven, together with broth and celery tops. Cover and bake at 350° for 1 hour. Remove celery tops, add lima beans, tomatoes, corn and worcestershire sauce. Cover and bake until vegetables are tender-about 30 minutes. Skim off excess fat and thicken gravy with flour and 1/2 cup cold water. Serve hot topped with crisp pork crackling.
---
5 tbs. butter
2 squirrels cut into pieces
1 1/2 cups.thick cream
1/3 cup vinegar
5 scallions diced
salt and pepper to taste
1/2 tsp. thyme
Melt 3 tablespoons of butter in casserole and brown the squirrel pieces lightly in it. Mix the cream, vinegar, scallions, salt,pepper, herbs and butter to the ingredients. Pour half the cream mixture over the squirrels.
Cover casserole and simmer over very low heat for an hour. Be careful not to burn the mixture. Skim off the butter and add remaining cream mixture. Heat gently for 10 minutes until sauce thickens.
Serves 6

---
2 squirrels, cut up
salt and pepper to taste
flour
3 tbs. oil
2 c. water
Shake squirrel pieces in paper bag containing salt,pepper and flour. Fry in skillet in hot oil until golden brown. Remove squirrel from skillet; cover and cook over low heat about an hour.
---
3 1/2 lb. squirrel or rabbit
1/3 c. flour
1 3/4 tsp. monosodium glutamate
1/2 tsp. salt
1/4 tsp. pepper
1/2 c. oil
1 1/2 c. chopped green pepper
1 c. chopped onion
1 clove garlic
2 tsp. curry powder
1/2 tsp. thyme
2 (1 lb.) can tomatoes
1 tsp. snipped parsley
1 c. blanched almonds, split in half
1 tbs. butter
1/2 c. currants
8 c. cooked rice
Combine flour with monosodium glutamate, salt, and pepper. Coat squirrel or rabbit pieces with flour mixture.
Brown on all sides in hot oil in a heavy skillet. Remove meat from skillet to a 3 quart baking dish. Add green pepper, onion and garlic to drippings in skillet. Cook until softened, but not brown. Blend salt, pepper, curry powder and thyme. Add tomatoes and parsley. Pour tomato mixture over meat.
Cover and bake at 350 ° about 45 minutes or until fork tender. Brown almonds lightly in butter. To serve, arrange in center of large heated platter. Pile rice around. Add currants to hot sauce to plump them. Pour over meat. Sprinkle almonds over.
---

Cajun-Cooked Squirrel

3 squirrels
salt and lemon pepper
3 tbs. cooking oil
1 onion, chopped
1 stalk celery, chopped
1/2 c. chopped green pepper
1 can sliced mushrooms
1 tbs. chopped parsley
1/8 tsp. red pepper
3/4 c. uncooked long grain rice
1 1/2 c. water

Cut squirrels into serving pieces and dry on paper towel. Sprinkle each piece with salt and lemon pepper. Brown in heavy oil in skillet and remove. Add onion, celery, mushrooms, green pepper and parsley to skillet. Cook until vegetables wilt. Put squirrel back into pan and dust lightly with red pepper. Cover and cook slowly for about 1 hour or until
tender. Add water and rice; stir. Cover and cook about 30 minutes. Add salt to taste. Serves 4.
---
Clean squirrel; rub with salt and pepper. Brush with fat and place on hot broiling rack. Broil 40 minutes, turning frequently and basting with drippings every 10 minutes. Serve with gravy and 1 to 2 tablespoons lemon juice.
---

Biscuits on Squirrel or Chicken

2 squirrels
1 tsp. salt
dash of pepper
1 tsp. margarine
water
3 tbs. flour
1/2 c. milk
2 cans biscuits

Place squirrels, salt, pepper, margarine and enough water to cover squirrels in kettle. Cook until tender. Remove squirrels; reserving liquid. Remove meat from bones, chop meat.

Measure broth adding water to make 2 cups. Add meat and heat to boiling. Blend flour with milk; add to squirrel and cook until thickened. Pour into loaf pan. Top with biscuits.

Bake at 400 ° to 450 ° for 12 minutes.

---
5 to 7 squirrels
3 tbs. meat bouillon
3 tbs. chili sauce
1 tsp. Worcestershire sauce
3 tbs. ketchup
2 tbs. vinegar
1 1/2 tsp. salt
1/4 tsp. pepper
2 tbs. minced onion
1 tbs. brown sugar
Boil squirrel in salt water for 1 hour to tenderize the meat. Mix remaining ingredients. Pour over drained squirrel and simmer for 1 hour.
---

Baked Squirrel

squirrel
flour
1 c. milk or cream
1/2 c. chopped celery
1/2 c. chopped onions
1 small can mushrooms

Cut up squirrel and roll in flour; brown in frying pan.
Put in covered baking dish. Put in all ingredients. Cover and bake until tender.
---
Aunt Evelyn's Rabbit, Squirrel and Grouse
(How To Fry Wild Meat)
1/3 (3.87 oz.) jar garlic salt
1 tbs. oregano
1 tsp. salt
1 tbs. pepper
1 tbs. hamburger salt
1/4 c. Crisco oil
Cut dressed rabbit or squirrel into pieces. Soak in salt water, 2 tablespoons salt to 1 quart water, for at least 2 hours. Drain. Mix spices and sprinkle on both sides of meat pieces. Fry in Crisco oil, as you do chicken, until tender.