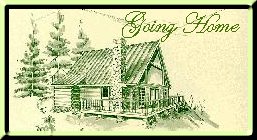 Game Bird

Duck and Goose Recipes.Click here
Did I ever tell you 'bout my dumb cousin,Jebediah?
He didn't know a thing about huntin' but off he went on his very first huntin' trip..
Jeb walked into a clearing and was surprised to find a young woman lying there with no clothes on.
"Pardon me," said Murphy, "are you game?"
She looked him up and down and seductively said, "Yes."
So he shot her.

---
Yield: 3 quarts
3 qt cold water
5 lb game bird carcass, wings,-legs, neck, other spare parts
2 or 3 stalks wild celery,-cut in chunks
1/2 c wild onions, chopped
1/2 c wild carrots, chopped
1 sm. bunch watercress
Place cold water in a soup pot. Place game bird pieces in cold water. Soak for 1 hour. Add other ingredients. Do not stir. Soak for 1 hour. Place pot, uncovered, at the back of a cook stove far from the fire. On a conventional stove, place the pot on an asbestos
pad over very low heat.
Allow pot and it's contents to warm very slowly. You need to draw as much as possible out of the ingredients and into the stock. Skim off scum as it rises. When the pot is uniformly warm, move it closer to the fire (or increase the heat) and very slowly and carefully bring
the liquid to a simmer. Do not boil. Do not rush. Skim off all the scum immediately, as it rises within the first 30 minutes of simmering. After 30 minutes and after skimming, use a clean piece of cheesecloth to wipe the pot at the level of the liquid.
Simmer very gently, uncovered, for at least 3 hours.
Taking great care not to disturb the ingredients, carefully ladle the liquid through clean, moistened cheesecloth into a large screw lid jar. Do not pour the stock. Leave the unstrained stock uncovered until cool. Cover cooled stock tightly and store in refrigerator. Do not remove grease at this time.
Skim grease from stock. Reheat for use, or freeze.
---
3 quarts.water
3 lbs.pheasant pieces
2 1/2 oz. pheasant base
1/2 tsp. egg shell yellow food dye
1 med. onion (chopped)
2 ribs celery (cut on the bias)
3 carrots (diced)
1/2 cup dried parsley

DUMPLINGS:
4 eggs
1/4 cup milk
1 tsp. salt
1/8 cup dried parsley
1 tsp. baking powder
flour
Dumplings: Whip together the: eggs, salt, baking powder, milk and parsley.
Add flour, 1/4 cup at a time, until a heavy batter forms. Dough should be
silky, not glossy. Use a wet teaspoon to drop the dough into boiling water. The size of the dumpling can be adjusted by the amount of dough dropped from the teaspoon.
Boil dumplings for 20 minutes. Test dumplings for size and consistency. If dough is too runny, add more flour.
Soup: Combine water, base and pheasant to a boil until the meat is tender.
Remove from the heat. Remove the meat, strain the broth and add food
color.
Debone and skin the pheasant, then cut meat into bite sized pieces and reserve. Add the remaining ingredients and allow to simmer 15 minutes.
Prepare the dumplings as described above. Drop dumplings into the soup and simmer for 20 minutes longer.
---

Deviled Game Hens

4 game hens, giblets reserved for another use
1 cup Dijon mustard
1/4 cup hot pepper sauce, preferably Tabasco
2 tbs. fresh lemon juice
2 tbs. Worcestershire sauce
2 tbs. packed light brown sugar

With a sharp knife, cut away the backbones of the game hens. (cut off
the first segment of each hen's wing. Flatten the hens, pressing them with your palm to crack the breastbones. Pat dry.

In a medium bowl, stir together the mustard, pepper sauce, lemon juice,
Worcestershire sauce, and sugar. Brush the bony inside of the hens with
about one fourth of the mustard mixture.

Light a medium-hot fire in a charcoal grill or preheat a gas grill to
medium. When the fire is ready, lay the hens on the rack, mustard side
down, cover, and grill for 5 minutes. Brush the top of the hens with about
one fourth of the mustard mixture, turn over, cover, and grill for 5
minutes.
Brush twice more, using up all the mustard mixture, and grilling the hens
until they are crisply glazed and the juices run clear when a thigh is
pricked, about 20 minutes total.

Serves 4
---

Cinnamon Honey Grilled Grouse

2 grouse, quartered and previously soaked in salt water (4 tablespoons
salt and enough water to cover grouse. They should be soaked at
least 4 hours before cooking.)

1/3 cup water
1 cup dry sherry
3/4 cup honey
4 tsp. cinnamon
2 tsp. curry powder
2 tsp. garlic salt

Rinse grouse and place in shallow baking pan.Combine ingredients for marinade and blend well; pour over grouse.Cover and allow to stand at room
temperature 2-3 hours. Bake in 300° oven 2 hours. Remove from
oven; place grouse on grill over hot coals. Baste often with reserved
marinade, turning at least every 20 minutes. Serves 4-5.
Nancy Krenz, New Mexico Wildlife
---

Partridges with Cabbage

1 partridge per person
1 medium cabbage, shredded
2 ounces butter, lard, or bacon fat
Salt
Black pepper, freshly ground
1/4 tsp. paprika
Juniper berries
1/2 pint double cream

Parboil the shredded cabbage in salted water for 10 minutes. Drain well.

In a heavy pan melt the fat and brown the partridges on all sides. Add the cabbage,season with salt and pepper, and add the paprika and a few juniper berries. Cover and cook for 20 minutes.

Add the cream, mix well and adjust the seasoning. Cover and cook for a further 10 minutes.
TWO FAT LADIES SHOW #FL1A04

---
1 grouse cut into pieces(or pheasant,woodchuck)
flour, salt, and pepper
2 1/2 Tb. butter
7 cups boiling water
1 tsp. thyme
1 cup corn
3 potatoes, cubed
1/4 tsp. cayenne
3 medium onions, sliced
2 cups canned tomatoes with juice
Roll the grouse pieces in flour, salt,and pepper. Brown in butter. Add
grouse and all other ingredients,(with the exception of the tomatoes),
to the boiling water, cover, and simmer for 1/2 to 2 hours. Add the
tomatoes and continue to simmer another hour. Serves 4

---
Yield: 6 servings
30 dove breasts
1 lb bacon
1 md onion, thinly sliced
3 egg yolks
2 c Half and half
1 tsp. sweet Hungarian paprika
salt and pepper
In a large skillet, cook bacon until crisp. Drain on paper towels.
Place sliced onion and quail in the skillet and brown in the bacon
fat. Salt and pepper the birds. Remove birds and onions from skillet
and place in a warm oven (150-200°F). Pour off all but 3 tablespoons
of bacon fat. Mix the egg yolks and the half and half. Add mixture to
the bacon fat in the skillet and cook over low heat just to thicken,
stirring constantly. Do not boil. Stir in paprika and serve sauce
with quail and fried potatoes.
---

Pheasant With Grapes & White Wine Sauce

yield: 4 servings

4 tbs. butter
1 pheasant
2 tbs. flour
1/2 c clear stock
1/2 c white wine
1 1/2 c white grapes; seedless
3 tbs. lemon juice

Melt butter in casserole or Dutch oven; when hot sauté pheasant
gently all over until golden brown. Remove bird. Add flour, stock,
and wine; blend smoothly. Bring to boil; add seasoning.
Return bird to casserole; cover. Cook in 350° oven 35-45 min., until
pheasant is tender; turn during cooking.

Peel grapes by dipping in boiling water a few seconds, then in cold water.
Strip skins; if not seedless, remove seeds. Cover with a little
lemon juice to prevent browning. When bird is tender, remove; carve.
Place on serving dish and keep warm. Add grapes to sauce; cook couple
of min. Season to taste; spoon over pheasant. Serve with mashed
potatoes and peas or spinach.

---
Yield: 4 servings
1 pheasant, cut up
flour
butter
8 oz carton sour cream
16 oz water
Worcestershire sauce to/taste
few drops tabasco sauce
2 bay leaves
dash sweet basil
dash rosemary
salt and pepper
Dust pieces of pheasant with flour and brown in butter. Mix sour
cream and water. Add remaining ingredients to sour cream mixture.
Pour sour cream mixture in a covered roaster and add pheasant. Steam
for several hours at 325°F until tender.
---

Mandarin Pheasant


Yield: 6 servings

2 pheasants, halved
1 can 11 oz. mandarin oranges
1 tbs. cornstarch
2 tsp. grated lemon peel
1 tbs. lemon juice

Dust oranges, draining syrup into pan. Stir in cornstarch, lemon
peel and juice. Cook until thickened, stirring constantly. Remove
from heat, add oranges. Spoon sauce over birds and cover. Bake 15
minutes at 425°F. Bake 1 hour 325°F, baste often. Remove cover. Bake
30 minutes.
---

I love Andy of Mayberry and the episodes with the "Darlings "are my favorites.Thought you might enjoy this little goodie as much as me.


Briscoe Darling's Hoot Owl Pie

Yield: 6 servings

1 good sized cooked hoot owl,-boned and chopped
1 stalk celery, diced
1 onion, chopped
1 tbs. oil
10 oz package frozen broccoli,-cooked and drained
1 c sour cream
10 1/2 oz can cream of hoot owl soup
salt and pepper to taste
warm tortillas
1 1/2 c hoot owl broth
1 c grated rat cheese

Mix the chopped owl, celery, onion, oil, cooked broccoli, sour cream,
hoot owl soup, salt, and pepper together. Then you let them sit while you
and the boys play "Never beat your Mother with a Great Big Stick." Be
sure you don't play more than 6 choruses. Roll all of this stuff into the
warm tortillas and place them in a baking dish. Then pour the hoot owl
broth over them. You cook all of this stuff in a 325°F oven for 20 minutes,or 3 choruses of "Dirty Me, Dirty Me, Oh How I Hate Myself." Make sure the onions are done. Then the last 5 minutes of cooking, place the grated rat cheese on top. Dish out the warm tortillas and hot sauce.
Now then, if the moon is in the "get gone" and the wind blows in snuffs,
there ain't goin' to be no hoot owls. In that case, you get Ernest T. Bass
to steal you a good sized chicken and ya put that in instead. If you do
that, while the chicken is cookin' you get the boys and play 6 choruses of
"Don't Dance on the Table Charlene You Stepped in My Collard
Greens." Serves 6.

Submitted by: Denver Pyle - cast member, Mayberry.

Origin: Aunt Bee's Mayberry Cookbook.

---
Yield: 4 Servings
2/3 cup wild rice
2 cup chicken broth
1/4 cup butter
8 grouse breast filets
3 eggs [beaten]
1 cup flour
2 tbs. butter
1/2 cup chicken broth
4 oz mozzarella cheese [sliced]
garlic salt, oregano, and basil to taste
Combine the wild rice with 2 cups of broth and , cup butter
in a saucepan, cover and cook 'til tender. (keep warm) 2) Rinse
grouse filets and pat dry. Pound the filets between waxed paper with
meat mallet 'til tender, then combine with the eggs in a bowl. Let
stand for 1 hour... 3) Combine the flour, oregano, garlic salt,
basil, and pepper to taste in a bowl and roll the filets in this
flour mixture, coating well. 4) Brown on both sides in 2 Tbs. butter in
a skillet. Then add enough broth to cove the bottom of the pan and
simmer filets, covered, for 10 min. 5) Place + slice of cheese on
each filet and cook 'til cheese is melted... Serve with the rice...
Source: "Bill Saiff's Rod & Reel Recipes for Hookin' & Cookin'"
cookbook


---


Quail With Wine
8 servings

8 quail
Salt and freshly ground black pepper
1-1/2 cups Madeira wine
1/2 cup raisins
3 cloves
1 cup cooked white rice
1/2 tsp. powdered ginger
1 tsp. grated orange peel
1 tbs. butter, melted
2/3 cups chopped pecans
1/2 cup butter, melted
Juice of one orange
1/2 cup cognac, heated

Preheat oven to hot (450 °).

Wash and dry the quail. Sprinkle inside and out with salt and pepper.

In a saucepan combine the Madeira, raisins and cloves.
Bring to a boil, reduce the heat and simmer five minutes.
Strain the mixture, discarding the cloves and reserving the wine and raisins.

In a mixing bowl combine the raisins, rice, ginger, orange peel, tablespoon of melted butter and the nuts. Mix well and use the mixture to stuff the quail.

Place the quail on a rack in a shallow open roasting pan and brush with part of the butter. Bake five minutes. Reduce the oven temperature to slow (300° and bake twenty-five minutes longer, basting frequently with a mixture of the remaining butter, the reserved Madeira and orange juice.

Place the quail in a chafing dish. Season the liquid in the roasting pan with salt and pepper to taste and pour over the quail. When steam rises from the chafing dish, pour the warmed cognac over the quail, ignite and serve at once.
---
8 quail or 4 squab
3/4 c. flour
3 slices bacon
2 tbs. unsalted butter
salt and pepper to taste
1/3 c. Madeira wine
1 tbs. dried rosemary
1/2 c. chicken stock or water, more as needed
1 medium onion, peeled and cut into eighths
In a casserole with tight fitting lid and large enough to hold all birds, fry the bacon until crisp, remove, chop fine and reserve. Pour off most of the fat,leaving a generous film. While the bacon is cooking, prepare the birds. Wash and dry the birds carefully. Sprinkle the cavity of each with salt, pepper and a pinch of rose- mary (more for squabs), and 1 to 2 segments of the onion. Secure each bird in a compact form, either by toothpicks or by tying with string. Place the flour on a plate and season with salt and pepper. Heat the butter in the casserole dish, just until the foam dies down. While heating the butter, coat the birds with the seasoned flour. Brown the birds on all sides, turning with tongs as needed. This should take about 10 minutes. Remove to a plate. Pour most of
the fat out of the dish (if too browned, pour all out and replace with fresh tablespoon of butter). Add the wine and over high heat, scrape up the browned bits in bottom of pan.
Add the stock or water and boil for 1 to 2 minutes. Lower the heat to a simmer, return the birds and sprinkle with the chopped bacon. If
the liquid does not come to about 1/3 up on the birds, add more. Cover the casserole tightly and simmer, about 25 minutes for quail or 45 minutes for squab, until they are tender. You may also do this final simmer in a preheated 350 ° oven. Remove the birds to a preheated platter, skim off any excess fat from the sauce and pour over the birds, serve at once.

---

Wild Rice Salad

This recipe is great for using leftover roast duck or grilled chicken.
Or, buy a whole duck (about the same price as a large duck breast)
remove the breast for an elegant dinner for two. Roast the rest of the
bird at 325° F. for about 2 hours. Let cool, then remove and
dice the meat. Refrigerate until ready to use for salad.

2 cups cooked wild rice
1-2 cups chopped roast duck
2 cups thinly sliced salad greens
1/2 cup chopped apples (optional)
1/2 cup chopped walnuts (optional)

DRESSING:

1/2 cup light olive oil
1/2 cup rice vinegar (or 1/4 cup white vinegar and 1/4 cup water)
1 tsp. red wine vinegar
2 Tb. Italian Dressing Base
2 tsp. Browns Mustard Seeds (crushed)

Combine all dressing ingredients in a 2 cup container, shake well.
Bring ingredients to room temperature. In a large bowl, toss rice,
duck, greens, and 1/3 to 1/2 cup dressing. Let stand a few minutes,
toss again and serve.

Cooking wild rice:

For two cups prepared rice, start with 1/2 cup dry. To temper the
strong flavor, boil with 2 bay leaves for 10 minutes in 4 cups water. In
a separate pot, bring 3 cups chicken stock to a boil. Drain and rinse
rice, add to stock, cover, reduce heat and simmer 35 minutes. Drain
any remaining stock, fluff with a fork. Let dry before serving.

Source: Penzey's Spices
---
1 cup white wine
1/2 cup golden raisins
1 orange
1 pheasant, dressed
salt and pepper
1/2 tsp. sage
1/4 tsp. paprika
3 sprigs fresh parsley
2 tbs. butter
3 or 4 slices bacon
Heat wine in a small saucepan over high heat just to boiling. Add
raisins; remove from heat and let stand up to 45 minutes.
Preheat oven to 350 ° F. Cut orange in half. Squeeze juice
from half of the orange into the cavity and over the skin of the bird.
Rub bird with salt, pepper, sage, and paprika inside and out. Cut the
remaining orange in half and place with parsley into the cavity of the
pheasant. Spread butter over the breast and lay the bacon slices
crosswise over the breast. Place pheasant in cooking bag and follow
directions on package for use. Pour raisin-wine sauce over pheasant.
Bake about 45 minutes.
Serve with wild rice, baked acorn squash, a fresh fruit dessert and a
delicate white wine.
---
2 pheasants (2-1/2 lb. each)
4 cups water
1 medium onion, quartered
1 celery rib, quartered
1 garlic clove, minced
2 tbs. lemon juice
1-1/4 tsp. salt
1/2 tsp. pepper
1/4 tsp. Worcestershire sauce
1/8 tsp. ground nutmeg
3/4 cup all-purpose flour
1 jar (16 oz.) whole onions, drained
1 pkg. (10 oz.) frozen peas
1-1/2 cups sliced carrots
1 jar ( 2 oz.) sliced pimientos, drained
1/4 cup minced fresh parsley
Pastry for single crust pie

In a large saucepan or Dutch oven, place pheasants, water, quartered
onion, celery and garlic; bring to a boil. Reduce heat; cover and
simmer for 1 hour or until tender. Remove pheasants; cool. Remove
meat from bones and set aside. Strain broth, discarding vegetables.
Measure 3-1/2 cups broth and place in a saucepan. Add lemon juice,
salt, pepper, Worcestershire sauce and nutmeg. Remove 1/2 cup and
stir in flour. Bring broth in saucepan to a boil. Add flour mixture; boil
1 minute or until thickened and bubbly. Add the whole onions, peas,
carrots, pimientos, parsley and pheasant; mix well. Spoon into a 2-1/2
quart baking dish; roll pastry to fit dish; place over meat mixture and
seal edges to dish. Cut small steam vents in crust. Bake at 425°
F. for 35-40 minutes or until bubbly and golden. Yield: 6
servings.
Source: Taste of Home
---
1 pheasant, cleaned, aged, cut up
1 10.75-oz. can condensed cream of mushroom soup
1/2 cup apple cider
1-1/2 Tbs. Worcestershire sauce
1/2 tsp. salt
2 tbs. onion, minced
1 clove garlic, crushed
1/2 cup fresh mushrooms, sliced
paprika

Place pheasant pieces in a baking dish. Combine soup, cider,
Worcestershire sauce, salt, minced onion, garlic and fresh
mushrooms, and pour over pheasant. Sprinkle with paprika. Cover
and bake at 300 degrees F. for 1 to 1 1/2 hours until tender. Makes 4
servings.
Source: Best Recipes
---
Pheasant with Sauerkraut and Apples
1 1/2 lb. pheasant
1 1/2 tsp. salt
2 tbs. butter
1 tbs. flour
3 1/2 cups sauerkraut
2 tbs. brown sugar
2 apples, cut in wedges (core removed)
1/4 cup water
4 tsp. white wine
1/4 tsp. caraway seed

Clean the pheasant, rinse well, and drain thoroughly. Cut into serving
pieces. Sprinkle with salt. Brown slowly on all sides in the butter over
medium heat, about 15 minutes. Remove pheasant from the skillet
and blend the flour into the drippings remaining in the pan. Add
sauerkraut and brown sugar; return pheasant to the skillet. Cut the
apples into wedges, remove the core, and arrange around the edge.
Add water. Cover and bake in 350° F. oven for about 1 hour, or
until the pheasant is almost tender. Sprinkle with the wine and
caraway seed. Cover and return to the oven for 15 minutes. Serves 3.
Source: Meals Online (http: www.meals.com)


---
For each pound of wild turkey, blend 1/4 cup flour, 1 teaspoon
paprika, 3/4 teaspoon salt, 1/8 teaspoon pepper, and 1/8 teaspoon
poultry seasoning(optional), in a paper bag. Shake turkey pieces, 2 or
3 at a time, in bag to coat evenly, brown in at least 1/2 inch layer of fat
in a heavy skillet. Place golden brown turkey pieces, one layer
deep, in a shallow baking pan . For each 2 pounds of wild turkey,
spoon a mixture of 2 tablespoons melted butter and 2 tablespoons of
broth or milk over the turkey. Continue the cooking in a moderate
oven (350 ° F.) until the turkey is tender. Test with fork. If fork
penetrates easily, turkey is done. Turn once to crisp evenly. During
the cooking, broth or milk may be drizzled over the turkey if it
appears dry.
Source: The Wildlife Chef

---
1 stick butter or margarine
1/2 chopped green onions or chives
1 cup of broth
1/4 cup lemon juice
1 tbs. thyme and savory, mixed
3 tbs. parsley
Cook onions until tender in butter ; add other ingredients. Bring to a
full boil. Cut turkey in pieces, and cover each piece of turkey with
this mixture. Baste often on grill. Cook 45 to 55 minutes or until done.
If rotisserie is used, it takes about one and one half hours until done.
Source: Wildlife Chef
---
1 wild turkey
vinegar
water
1 orange, peeled and quartered
1 apple, cored and quartered
salt and pepper
stuffing
butter
milk
Wash turkey inside and out. Combine equal amounts of vinegar and water in a large bowl to cover the turkey. Soak for 1 hour, turning once. Drain and rinse well. Place orange and apple in cavity. Season cavity with salt and pepper to taste, stuff as desired. Place in roasting pan, brush with butter.
Bake at 350 ° F. for 1 hour, basting with butter every 15 minutes.
Pour 1-1/2 inches of milk in the roasting pan. Bake covered for two hours
longer.This is a very tender and tasty dish when prepared this way.
Source: North American Hunter: May/June/July 1998
---
Roast Wild Turkey and Stuffing
1 10 lb. turkey and giblets
10-12 slices dried bread, crumbled
2 tsp. celery salt
1 tsp. nutmeg
4 tbs. chopped parsley
salt and pepper to taste
1/4 tsp. ground mace
2 tsp. chopped pecans
4-5 hard cooked eggs, chopped
1 1/2 cup chopped mushrooms
1/4 lb. butter
1 large onion, chopped fine
2/3 to 1 cup sherry wine
Parboil giblets, chop fine. Add bread crumbs. Blend in seasonings. Add
pecans, eggs, and giblets.
Sauté mushrooms in 1/2 the butter. Combine mushrooms, onions, and bread
mixture, moisten with enough sherry to hold it together.
Stuff turkey and roast at 325 ° F. for 2 1/2 hours. Baste several
times. Serves 8-10.
Use the remainder of the butter to baste during baking.
---
1/3 c all-purpose flour
1 tsp. salt
1/2 tsp. pepper
6 ea. quail -- cleaned
2 tbs. butter
1/2 lb fresh mushrooms -- sliced
1/2 c butter
1/4 c plus 1 tbs. allpurpose flour
2 c chicken broth
1/2 c sherry
hot cooked rice
Combine 1/3 cup flour, salt, and pepper. Dredge quail in flour
mixture, and set aside.
Melt 2 tablespoons butter in a large skillet; add mushrooms, and
sauté 4 minutes. Remove mushrooms from skillet; set aside.
Melt 1/2 cup butter in skillet; brown quail on both sides. Remove
quail to a 1-1/2 quart casserole. Add 1/4 cup plus 1 tablespoon
flour to drippings in skillet; cook 1 minute, stirring constantly.
Gradually add chicken broth and sherry; cook over medium heat,
stirring constantly, until gravy is thickened and bubbly. Stir in
mushrooms.
Pour mushroom gravy over quail. Cover and bake at 350°F for 1 hour.
Serve over rice. Yield: 6 servings.
Source - 1981 "Southern Living"
---
Fried Pheasant (or rabbit or squirrel)
1/4 lb. butter
1/2 medium sized onion, sliced
1 quart milk or cream
2 cups flour
1 1/2 tsp. salt
1 tsp. black pepper
2 tbs. flour and 1/4 cup milk for gravy
After birds have been thoroughly cleaned and singed, cut into pieces
like a chicken. Dust pieces in flour to which has been added salt and
pepper.
Sauté onion in butter; add pheasant and brown on both sides. Add
milk or cream and simmer 1 to 1-1/2 hours or until tender. For a
cooking variation, add one small can of condensed cream of
mushroom soup to the quart of milk or cream.
Remove pieces from frying pan to prepare gravy. Thicken liquid with
batter of 2 Tbs. of flour and 1/4 cup of milk. Allow to simmer to
desired thickness.

---
1 wild turkey, whole, dressed
2 1/2 gal. peanut oil
1 c italian salad dressing
1/2 c lemon juice, fresh
3 tbs. onion juice
3 tbs. garlic juice
2 Tbs. Worcestershire sauce
1 tbs. liquid smoke
1 1/3 oz cayenne
1/4 c salt
Mix all ingredients except turkey, pot and peanut oil to make a
marinade. Let stand overnight in refrigerator. Use meat injecting
needle to inject all through turkey. Put turkey and marinade in a
large plastic bag and keep in the refrigerator for 1 to 3 days.
Remove in time to bring to room temp before cooking. Heat oil in a
40-60 quart pot to 325°(Use candy thermometer). Immerse
turkey completely and cook for 4 minutes per pound. Place a pie tin
with holes in the bottom in the bottom of the deep fryer to prevent
sticking.

---
Yield: 4 Servings
2 lg. Mallards
1/2 cup butter- melted
2 tbs. orange juice
1 tbs. lemon juice
1/4 cup onion -chopped
Tabasco sauce to taste
2 Tbs. Worcestershire sauce
1/2 tsp. garlic salt
1 md onion -quartered
1 md potato -quartered
Rinse the ducks and pat dry, then par-boil them in a large saucepan, and drain. Sprinkle with salt to taste.Combine the butter, juices, chopped onion, tabasco sauce,Worcestershire sauce, garlic salt, and pepper to taste, mixing well.
Fill the ducks' cavities with the quartered onions and potatoes. Make a slit in each side of each breast.Place on rack in roasting pan and
brush each with the butter sauce. Cover loosely with foil and bake in
a 375°F oven for 1+ hours or 'til tender, basting with sauce every 10
to 15 min.Remove the foil and bake an additional 20 min. or
longer 'til browned...
Source: from "Bill Saiff's Rod & Reel Recipes for Hookin' & Cookin'"
---
3 cups wild turkey 3 cans white northern beans
2 cans chicken broth 1 cup water
1 1/2 cups chopped onion 1/4 tsp. onion powder
1/8 tsp. garlic powder 1/4 tsp. celery salt
salt & pepper to taste 1/4 tsp. paprika
1/2 tsp. parsley flakes 1 tbs.. ground cumin
1/8 tsp. ground cloves 1/4 tsp. oregano
1 can white corn 2 (4 oz) chopped green chilies
1 cup shredded monterey jack cheese

Sauté turkey in skillet with onions for 5 minutes. Add remaining ingredients, except cheese. Simmer one hour. Top each bowl with Monterey Jack cheese and serve with flour tortillas.
---
5 feet small hog casings
4 pounds wild turkey meat
2 tsp. salt
1 tsp. freshly ground white pepper
1 tsp. celery seed
1/2 tsp. powdered bay leaf
2 tsp. lemon zest
2 tbs. fresh chopped parsley
1/8 tsp. ground cloves
1/4 cup wild turkey bourbon (optional)

Prepare casings. Mix and grind the ingredients through fine disk and
stuff into casings.Twist off into 3 inch links. Simmer or cook
by browning in vegetable oil.


---
1 pound dove meat. (may need 8 to 10 doves)
1/2 tsp. salt
1/4 tsp. finely ground black pepper
1/4 tsp. ground thyme
1/4 tsp. ground sage
1/2 tsp. finely ground ginger
Chilling the meat will make it easier to grind. Grind through the fine
disk. Mix with remaining ingredients and grind again. Wet your
hands and taking small amounts at a time form little links. Refrigerate
until firm, about 30 minutes, then sauté in vegetable oil until
browned. Serve warm.
---
Take a Pheasant and split it in half. Wrap each half in one or two pieces
of bacon, holding in place with toothpicks. Place over hot coals, and
baste with your favorite barbecue sauce (homemade if you have a good recipe would be even better) for about 45 minutes. Turn often and baste generously during cooking process.
---
4 partridge (grouse) breasts
salt
pepper
1/2 c celery
8 slices onion
1 can mushroom soup
1/2 pt sour cream
1/2 can beer
Partially thaw breasts, until they can be dented with finger. Cut long each side of center bone, insert thumbs and peel off meat. Flatten into patty. Salt and pepper patties. Place 4 patties in bottom of baking dish, cover each patty with finely chopped celery and place a slice of onion on each piece.
Sauce:
blend or whip the mushroom soup, sour cream and beer. Pour sauce over patties and build another layer with remaining 4 pieces, repeat celery, onion, sauce. Bake at 350 ° 1 1/2 to 2 hours.
---
3 lb. partridges, skinned, cut into small pieces
6-8 potatoes, medium, peeled & halved
1 lg. onion,cut into 8 quarters
1 lg. green pepper cut into chunks
2 (15-16 oz) canned tomatoes, cut up
2 tsp. sugar
1/2 tsp. salt
1/4 tsp. black pepper
1/4 tsp. crushed red pepper (optional)
4 tsp. paprika
1/4 c cornstarch
1/4 c water (mix)
Place meat pieces in roaster pan or 13 x 9 baking pan cover meat with the potatoes, onions, and pepper. Cover with tomatoes and seasoning mix. Bake covered at 400° for one hour.
Thicken stew liquid with cornstarch mix. Garnish with green onions and tomato wedges and serve with poppy seed bread or rolls with sour cream or plain yogurt on the side. Best served fresh and warm. Serves 6.
---
This recipe will allow you to use small game birds without them drying out.
8 Birds of your choice
1 pound fresh bacon
½ cup Italian salad dressing
1 tbs. paprika
1 tsp. ground sage
½ tsp. garlic powder
Salt and pepper
Marinate birds in Italian salad dressing overnight. Pat dry, season with
paprika, ground sage, garlic powder, salt and pepper to taste. Wrap each
bird with bacon slices. If you use more than one slice of bacon to cover the bird match the seams on the same side. Place the birds on a medium-hot grill, bacon seam side down. Cover and grill for 15 minutes. Turn and grill another 15 minutes. Test the bird with a fork, if it is not tender cook an additional 15 minutes.
---
1 stick butter
3 onions sliced
1-1/2 tbs. paprika
6 oz. can tomato puree
1-1/2 oz. vinegar
1 can beef stock
2 lb. Emu meat cut into cubes
dash sugar and garlic
Melt butter in large pot with cover , add all of the ingredients, stir, cover and cook 3-3 1/2 hours until tender and thick. You can cook this in a crock pot. Serve over noodles with sour cream or cottage cheese on top.
submitted by: gecho@calweb.com
http://www.emu-products.com
emus@calweb.com


---
© 1999, 2000-2001-2002-2005.Going Home,All rights Reserved