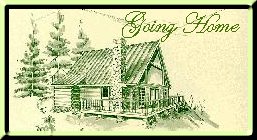 Rabbit and other Wildgame Recipes
In the middle of a forest, there was a hunter who was suddenly
confronted by a huge, mean bear. In his fear, all attempts to
shoot the bear were unsuccessful. Finally, he turned and ran
as fast as he could.

The hunter ran and ran and ran, his lungs burned for lack of
oxygen, his heart pounding so hard he felt like it would burst
out of his chest. Then suddenly, he ended up at the edge of a
very steep cliff. His hopes were dim. Seeing no way out of his
predicament, and with the bear closing in rather quickly, the
hunter got down on his knees, opened his arms, and exclaimed,
"Dear Lord! Please give this bear some religion!"

The skies darkened, and there was lightning in the air. Just a
few feet short of the hunter, the bear came to abrupt stop, and
glanced around, somewhat confused.

Suddenly, the bear looked up into the sky, kneeled and said,
"Thank you, Lord, for this food I'm about to receive...."




To copy and paste these recipes,click here for instructions
---

"The Law of Volunteering"
If you dance with a grizzly bear, you had better let him lead.
---
3 lb. old hen (or guinea,duck, dove, squirrel,rabbit or what have you)
1 stick margarine
4 tbs. flour
1/2 c. cooking oil
1 onion, chopped
2 stalks celery, chopped
1 green bell pepper, chopped
3 cloves garlic, chopped fine
1 tbs. Worcestershire sauce
salt and pepper to taste
3 qt. cold water
onion tops (scallions)
minced parsley
Gumbo File
Cut up hen and season. Fry in Dutch oven in cooking oil
until brown. Remove hen, add margarine and flour to Dutch
oven and make a dark brown roux. Stir roux constantly and cook
over moderate heat. Do NOT burn or scorch roux. Add onion and
celery to roux; add bell pepper and garlic. Cut off fire and
continue to stir until quiet. Add meat, Worcestershire sauce
and 3 quarts water (cold). Bring to a boil, then turn down
heat and cook until meat is tender, (2 to 3 hours). Skim fat.
Adjust seasoning, serve over steamed rice with onion tops and
parsley and dash of file over top.


---

Rabbit Fricassee


2 rabbits, about 3 pounds each, skinned and cut up
4 egg yolks, beaten
2 cups bread crumbs
1/8 tsp. mace
1/8 tsp. nutmeg
1/4 cup butter or oil for frying or a combination of both
2 cups brown gravy
1 cup dry red wine
1/2 pound fresh mushrooms, sliced
2 tbs. each of butter and flour, cooked together to form a roux

Rub the rabbit pieces with egg yolks and roll in bread crumbs to which you have
added the mace and nutmeg. Fry in the butter or oil in a black frying pan or
Dutch oven until well browned. Add the remaining ingredients and stir until
thick. Cover and simmer until tender.

(From The Frugal Gourmet Cooks American)
---

Oven Rice And Rabbit Casserole

2 tbs. salad oil
1 rabbit, cut up
2 c. long grain rice (raw)
3 chicken bouillon cubes,dissolved in 5 c. hot water
1 clove garlic, minced
1/2 c. chopped celery
1/4 c. chopped parsley
1 crumbled bay leaf
1/2 tsp. rosemary
1 1/2 tsp. salt
1/4 tsp. pepper

Brown rabbit in 1 tablespoon salad oil in Dutch type
pot. Remove rabbit. Add 1 tablespoon salad oil and rice.
Toast rice in oil, stirring frequently until light brown. Add
all remaining ingredients, adding browned rabbit last. Cover
tightly, put in preheated 350° oven and cook 1 hour. Check
occasionally to make sure rice has enough liquid. Adjust by
adding hot water, if necessary. Serves 6 to 8.
---

Fried Rabbit With Mushroom Soup

1 egg
1/2 c. milk
1 can mushroom soup
Crisco
flour

Soak rabbit in salt water at least 3 hours before
cooking (overnight if possible). Heat Crisco in skillet until hot. Beat egg
and mix with milk. Dip rabbit in egg mixture,then roll in flour. Put in hot
skillet and fry until brown on both sides. Place in baking dish. Mix mushroom
soup with milk until thickness desired. Pour over rabbit and bake at 350°
for 1 to 1 1/2 hours.

---

Barbecue Wild Rabbit

1 wild rabbit
1 c. catsup
1 c. vinegar
1 c. brown sugar
1/2 tsp. salt
pepper to taste

Mix all ingredients except rabbit together in a one
quart bowl. Dip cut-up rabbit into mixture. Place in iron
Dutch oven or other tightly covered baking pan. Pour remaining
sauce over rabbit and bake approximately one to two hours at
375° until tender. Serves 4.
The sauce removes the wild taste and tenderizes too.
---

Fried Rabbit-pressure cooker

Make sure the rabbit is clean. Cut the rabbit like a
chicken. Mix your salt and pepper into the flour, then flour
the rabbit. Fry your rabbit just like your chicken. When
done, put into a pressure cooker and cook at 15 pounds pressure
for 5 minutes. This will tenderize the rabbit.
---
1 squirrel, rabbit, groundhog,raccoon, muskrat or opossum
bacon grease
1 can sauerkraut
salt and pepper
Cut game animal into serving pieces, season with salt
and pepper and brown in bacon grease. Put meat in pressure
cooker and cover with the can of sauerkraut. Add 1/2 cup of
water and cook at 10 pounds pressure for 20 minutes.
---
1 small wild rabbit
1/2 c. cooking oil
2 qt. hot water
1/2 c. flour and 1/2 c. oilfor roux
2 onions, chopped
4 cloves garlic, chopped
1 stalk celery, chopped
1/2 bell pepper, chopped
3 tbs. parsley, chopped
4 dashes of Pick a Peppersauce
2 tbs. Worcestershire sauce
1/4 tsp. Season-All
3 bay leaves
1/4 tsp. thyme
1/4 tsp. bottled browningsauce
1/4 tsp. cayenne pepper
1/2 lb. smoked sausage, sliced
1 jar or 16 raw oysters
1/2 lb. fresh mushrooms or 8 oz. can
Heat oil in large pot. Salt and pepper rabbit; fry cut
up rabbit on both sides. Add water. Make roux and add to pot.
Add remaining ingredients except sausage, mushrooms and oysters and let cook,
covered, for about 1 hour. Add smoked sage and mushrooms to pot. Cook, uncovered,
for about 15 minutes. Then add oysters. Allow gumbo to cook another 15 minutes.
Serve over steamed rice.
Serves about 15 to 18 people.
---
1 cut up rabbit
1/2 c. oil
salt to taste
red pepper to taste
1 c. chopped onions
1/2 c. bell pepper
1/2 c. green onions
Fry rabbit until real brown. Remove from pan and add
all seasoning, that has been chopped, to oil in pot. Cook
until wilted. Add water. Put rabbit back in pot and let
simmer until tender. May have to add more water until tender.
Serve over cooked rice, biscuits or mashed potatoes.

---

Rabbit Casserole Western Style

6 slices bacon, cut in squares
1 rabbit
1/4 c. flour
1 tsp. salt
1/4 tsp. pepper
1/4 tsp. marjoram
1/2 tsp. Accent
4 medium potatoes, pared and
thinly sliced
2 small onions, sliced
2 1/2 c. hot water
2 beef bouillon cubes

Fry bacon and remove from pan. Dip rabbit in mixture of
flour, salt, pepper, marjoram and Accent. Brown in bacon fat.
Transfer rabbit to casserole dish. Cover meat with potatoes
and onion slices. Sprinkle lightly with remaining flour, add
hot water to which bouillon cubes have been added. Cover, cook at
350° for 2 hours. Remove cover last 15 minutes to brown.
---
2 good size rabbits
2 large onions
5 pods garlic
8 or 10 young, tender and
sweet turnips
salt, pepper and black pepper
Cut rabbits into servings pieces. Add pepper and salt;
garlic powder may be used. Let rabbit stand a while, better
overnight in refrigerator. Heat a little cooking oil and brown
rabbit good. Then add peeled and cut up turnips with rest of
ingredients. Let smother slowly. If rabbits are young and
tend to fall apart, remove from pot for a while and let rest.
Smother slowly if turnips are not very sweet. Add a little
sugar which also helps bring out flavor. Cook on medium or low
heat. A little sausage can be used if desired.
---

Crusty Fried Boiled Rabbit

1 rabbit
2 eggs
1/4 c. milk
salt and pepper to taste
shortening or oil

Clean rabbit. Soak in cold water for at least one hour
before cooking. Cut in serving pieces. Place in a large
boiler; cover with water. Boil until tender; drain. Beat
eggs and milk. Dip rabbit pieces in egg mixture and roll in
seasoned flour.Fry until golden brown on all sides. Yields
four servings.
---

Wild Rabbit - Pioneer Style

1 wild rabbit (domestic rabbit might be substituted)
1 large onion, diced
flour
salt
pepper
poultry seasoning (optional)
water

Dress and cut up the rabbit as you would a chicken. The back should be cut crosswise
into equal parts. Season each piece individually. Roll the pieces in flour until covered
evenly. Fry until golden brown. Place in baking pan and cover evenly
with the diced onion. Cover with just enough water to barely cover the rabbit. Do
not allow the onion to float. Do not cover the baking dish.

Bake in a preheated oven at 350° for 1 1/2 hours. Serve with potatoes or
biscuits. This is a great main dish.
---

Wild Rabbit With Vegetables

1 rabbit (3 to 4 lb.)
1/4 c. flour
2 tsp. salt
1 tsp. curry powder
1/8 tsp. paprika
fat for frying
8 peeled potatoes
8 whole carrots, scraped
2 onions, sliced
1 c. hot water
1 bay leaf
1 c. light cream or milk

Cut up rabbit. Combine dry ingredients and flour rabbit
pieces. Brown rabbit in hot fat. Add rabbit, vegetables,
water and bay leaf in pressure pan and pressure for 18 to 20
minutes. After removing vegetables and rabbit, thicken liquid for gravy
and stir in light cream.

Note: This recipe is good for tame rabbit also.
---

Creamed Corn Rabbit

1 rabbit, cut in quarters
1 c. chicken stock
1/8 lb. butter
1 can creamed corn
8 saltine crackers

Preparation time: 1 hour.
Place the rabbit in a casserole dish; pour the creamed
corn and chicken stock over the rabbit. Crush saltines over
all; dot with butter. Bake covered 40 minutes in 375° oven.
Serve with green salad and white rice. Serves 2.
---

Country Fried Rabbit

1 fryer rabbit
1/2 c. flour
1 1/2 tsp. salt
1/4 tsp. pepper
butter or shortening

Shake moist pieces of rabbit in paper bag in mixture of
flour and seasoning. Place rabbit pieces in 1/4 inch of hot
butter or shortening in a heavy skillet, turning to brown
evenly on all sides. Remove excess fat from skillet and add 2
cups boiling water; cover and simmer for 1 hour or until
tender. Turn rabbit once.

---

Baked Juicy Swamp Rabbit

3 lb. dressed rabbit, cut into pieces
1 stick margarine
1 c. flour
1 chopped onion
1 bell pepper
2 sticks celery
4 cloves garlic
1 tbs. Worcestershire sauce
1 can tomato paste

Season rabbit well with salt and pepper. Dip in flour
and panfry in margarine until brown. Add onion, bell pepper,
celery and garlic. Cook until tender. Add everything else in
enough water to cook rabbit until tender and still have a nice thick gravy.
Serves 4.
---

Hasenpfeffer
Serves 4 to 6.


1 hare or 2 rabbits, cut up

Marinade:

2 cups red wine
1 cup water
1/2 cup cider vinegar
2 cloves garlic, minced
½ teaspoon dried thyme leaves
½ teaspoon dried rosemary leaves
½ teaspoon dried marjoram leaves
10 whole black peppercorns
½ cup all-purpose flour
6 slices bacon, cut up
8 ounces fresh mushrooms, quartered
1 cup chopped onion
1 to 3 tablespoons butter
1 teaspoon salt
½ cup dairy sour cream


In a large glass or ceramic mixing bowl, combine hare pieces and all marinade ingredients. Cover bowl with plastic wrap. Refrigerate for 2 or 3 days, turning hare pieces daily.

Lift hare pieces out of marinade. Pat dry with paper towels; set aside. Strain and reserve 1½ cups marinade, discarding herbs and excess marinade. Place flour on a sheet of waxed paper. Add hare pieces, turning to coat. In Dutch over, cook bacon over medium heat until almost crisp. Add mushrooms and onion. Cook until onion is tender, stirring occasionally. Remove vegetable mixture with slotted spoon; set aside. Add 1 tbs. butter to pan. Add hare pieces and brown on all sides, adding butter if necessary. Return vegetable mixture to Dutch oven. Add salt and reserved marinade. Heat to boiling. Reduce heat; cover.

Simmer until hare pieces are tender, 1 to 1¼ hours. With slotted spoon, transfer hare pieces to heated serving platter. Set aside and keep warm. Blend sour cream into cooking liquid. Cook over medium heat until heated through, stirring occasionally; do not boil. Serve sauce over hare.
---

Rabbit Salad

2 1/4 to 2 1/2 lb hare or rabbit, skinned and cleaned
1 lemon cut in half
2 bay leaves
1 rib celery, chopped
2 onions, chopped
2 carrots, chopped
1 medium potato, quartered
1/3 cup coarsely chopped parsley
3 fresh tomatoes, coarsely chopped
salt
red pepper flakes
1/4 to 1/3 cup olive oil

Cover the rabbit with water in a pot, add lemon and bay and bring to a
boil. Pour off water. Place rabbit in clean pot (or same pot rinsed
out) and cover with fresh water.

Add celery, onions, carrots, potato, parsley and tomatoes. Cover and
simmer until tender, about 1 hour. Drain.

Let rabbit cool. Whisk together the salt, red pepper, and olive
oil and toss rabbit meat with it. Garnish with parsley.
---

Woodchuck (Groundhog) with Biscuits

Yield: 6 Servings

1 woodchuck
1 tbs. salt
1/4 c onions, chopped
1/4 c green peppers, chopped
1/2 tbs. chopped parsley
1/8 tsp. pepper
4 1/2 tbs. flour
1/2 c cold water
3 c broth

BISCUIT TOPPING
1 c flour
2 tsp. baking powder
1/4 tsp. salt
2 tbs. chilled fat
1/4 c milk (approximately)

Skin and clean woodchuck and cut into large pieces. Place in a heavy pot, add 1 tablespoon salt and enough water to cover and parboil for 1 hour, or until meat is tender.

Strain and save broth.

Remove meat from bones in large pieces.

Add onion, green pepper, parsley, and pepper to the broth and bring
to a boil.

Make a paste of the flour and water, then add it to the broth, stirring
constantly until thick and smooth.

Add the meat to the broth mixture and stir thoroughly.
Pour into baking dish.

Top with biscuits made as follows:
Sift the flour, baking powder, and salt together. Cut in the fat. Add
enough liquid to moisten the ingredients. Roll out quickly and cut into
rounds with a cookie cutter.

Place the biscuits on top of the meat in the casserole. Bake in a 400°
oven for 20-30 minutes until biscuits are browned.

Serves 6
From Northern Cookbook edited by Eleanor A. Ellis. Information
Canada, 1973.
---

Bear Meatloaf

2 lb ground meat
1/2 cup milk
2 eggs
salt and pepper to taste
1/4 tsp. thyme
1/4 tsp. oregano
3/4 cup tomato sauce
1 cup onion, minced
1 1/2 tsp. dry mustard
1 cup bread crumbs
1/2 green pepper, finely chopped
1 small can of mushrooms or fresh mushrooms

Bake at 350° until done (about an hour). When it looks close to being
done, about 15 minutes before, spread either BBQ sauce or ketchup over
the top.

---

Possum Stuffing

1 onion, large, finely chopped
1 tbs. fat
possum liver (optional)
1 c bread crumbs
1 tsp. red peppers, chopped
worcestershire sauce, dash
1 egg,hard-boiled, finely chopped
salt to taste

Brown onion in hot fat, add finely chopped liver. Cook until tender. Add
other ingredients plus enough water to moisten mixture. Mix, stuff possum and skewer or sew the opening shut. Suggestions: Some parboil the possum before roasting. Others remove the skin and fat. Try rubbing possum with a little sage before roasting. Sweet potatoes are absolute requirement to a Southerner.
---

Old Fashioned Rabbit Stew With Dumplings

Yield: 4 servings

1 md rabbit, cut up fryer
2 md onions, cut up
2 bay leaves
3/4 tsp. course black pepper
1 tsp. salt
1 tsp. crushed dried tarragon
1 tsp. crushed dried thyme
4 lg. carrots, peeled, halved
4 md potatoes, peeled, chunked
1 c flour
1/2 c ground suet (very cold)
salt and pepper to taste
1/4 c chopped fresh parsley
2 tsp. baking powder
cold water

Calories 635; Protein 27 g; Carbohydrate 45 g; Fat 38 g/serving.
Wipe meat pieces and place in large casserole or Dutch oven. Add onions,
bay leaves, pepper, salt, thyme, tarragon; cover with water; cover and cook over medium heat 1 1/2 hours. Tip cover as heat increases. Do not boil strongly.
Add carrot pieces and potatoes. Increase heat slightly. Replace tilted lid
while you make dumplings.
Combine flour, suet, salt and pepper, parsley and baking powder in small
bowl and mix. Add enough cold water just to pull together into a soft
dough with your hands. Do not knead or squeeze the dough. Divide into 6-8 small portions and drop onto top of gently boiling cooking liquid. Replace lid tightly; cook 20 minutes more at a medium boil. DO NOT RAISE LID.

Use slotted spoon to remove dumplings and meat pieces; keep warm while you slightly thicken remaining liquid if desired - either by adding a little
flour and water or by boiling uncovered for a few minutes (if boiling,
remove carrots and potatoes with meat).
---

Black Bear Stew

4 to 5 lb.. bear meat cut in 1 inch cubes
1/4 cup flour
1 tbs. italian seasoning
4 tbs. butter
2 tbs. vegetable or corn oil
1 large onion diced
1 8 oz. tin beef broth
4 bay leaves (do not eat)
2 lb. small. potatoes
1 lb. fresh mushrooms if button size do not slice
5 carrots sliced
1 turnip cubed (important ingred...)
5 parsnip sliced (optional)

Preheat oven to 325°F put flour with seasonings in plastic bag and
shake until bear meat coated,combine oil and butter in skillet and
brown meat and drain off grease from meat. In a large dutch oven add
2 or 3 qt.. of water and all ingredients. Cook approx. 2 to 3 hr..
adding water if necessary checking every 30 mins.,serve with fresh rolls
or Italian bread.
---

Calico Bear

1/2 lb. bacon, cut crosswise into postage stamp sized pieces
1/2 lb. bulk pork sausage
1 lb. ground bear
1 large onion, chopped
1/2 cup catsup
2 tbs. yellow mustard (like French's®)
1/3 cup brown sugar
1/3 cup dark molasses
1 Tb. Kitchen Bouquet® or Chinese brown sauce
1/4 tsp. Tabasco® Sauce
1 can butter beans
1 can kidney beans
1 can pork & beans
1 can lima beans
1 can great northern beans

In big skillet, fry bacon, sausage and bear until done. Remove from pan
and add onion to drippings. Cook onion till soft and remove. In crock pot,
combine meats, onion, catsup, vinegar, mustard, sugar, molasses,
Tabasco® and Kitchen Bouquet®. Drain all beans in colander, rinse if
desired. Add to crock pot. Taste for salt and seasonings. Cook on low for
several hours.
---

Boar Stew

1 lb boned and cubed boar meat
1/2 lb bacon
1 onion chopped
1 tsp. crushed garlic
2 tsp. curry powder
1/2 cup water
2 tbs. parsley flakes
1 can stewed tomatoes (16 oz)
1/4 cup sliced carrots
2 medium potatoes
2 tbs. cornstarch

In a skillet fry bacon until crisp.
Remove bacon, cool, crumble and set aside. Pour off all but about 3
Tbs. of bacon grease. Cook boar meat cubes, onion, garlic, and curry
powder in remaining grease until meat is browned. Stir during
cooking. Stir in 1/4 cup of water.Remove from heat and set aside. In a
2 qt casserole combine, parsley,stewed tomatoes, carrots and
potatoes.Add meat mixture to casserole and mix well. Bake at 350° for 30 minutes. Mix 2 Tbs. cornstarch with 1/4 cup water and stir into casserole. Bake for 30 more minutes or until meat and vegetables are tender.
---
6 boar chops
1 lemon juice
1 seasoned salt
1 brown sugar
1 cup evaporated milk
Remove all fat from chops; sprinkle both sides with lemon juice and
refrigerate for one hour. Place in baking pan in a single layer.
Sprinkle generously with brown sugar (about one and one half
tablespoons per chops). Pour milk over meat, cover and bake in 375°F
oven for 1 to 1 1/2 hours or until tender. Baste occasionally and
remove cover the last 20 minutes of baking time. Serves 6.
---

Broil salmon à la Pacific Northwest on untreated cedar shingles bought at your local lumber store.
Soak the shingles overnight,then warm briefly in the broiler to bring up the cedar flavor. Brush skinned salmon fillets with a mixture of salt, black pepper, dry mustard,and butter; place skinned side down on cedar shingles; and broil 5 to 6 inches from the heat until the shingles scorch and the fish almost flakes — about 8 to 10 minutes. Serve on a bed of sautéed lettuce or greens.

Larry Forgione
---

Drunken Bunny (We're not talkin' Playboy here.Down boy!)

Place cut up portions of rabbit in a deep bowl. Cover with beer. Add one
large onion, salt and pepper to taste, some whole cloves and a few bay
leaves. Cover refrigerated let it marinate 48 hours or more, turning
several time a day. Remove meat, drain, brown rabbit in in butter or bacon grease, add some of the liquor that meat was marinated in, cover and simmer until tender, about 40 minutes or so. When done, just before serving add one cup of sour cream to make a sauce.

This recipe comes from Hattie Morris, Montpelier, Indiana
---
Bacon fat (about 4 tablespoons)
2 to 3 onions, sliced very thin
1 garlic clove, finely chopped
2 or 3 squirrels
flour
1-1/2 teaspoons salt
1 tbs. freshly ground pepper
1 tsp. rosemary or thyme
2 cups chicken or veal stock
1 bay leaf
1/2 cup Madeira
1 tbs. Worcestershire sauce
3/4 cup peeled, seeded, and chopped tomatoes
1 cup freshly shelled lima beans or frozen limas
1 cup whole kernel corn or corn cut from the ear
1 cup cut okra
buttered crumbs
chopped parsley
Heat the bacon fat in a heavy skillet. Add the onions and
garlic, and cook till soft but not browned. Transfer to a
braising pan. In a plastic bag, combine the flour, salt and
pepper, and rosemary or thyme, and shake the squirrel pieces in
this mixture. Brown the squirrel in the skillet, and when it
is nicely colored, transfer to the braising pan. Add the
broth, bay leaf, Madeira, and Worcestershire sauce to the
skillet, rinse it well, and pour into the braising pan. Cover,
and simmer the mixture 35 minutes. Remove the cover, add the
tomatoes and other vegetables, and simmer until the squirrel is
tender and the vegetables are cooked. Correct the seasoning,
adding more Madeira if it seems necessary. Add the buttered
crumbs and parsley and cook another 15 minutes. Serve the stew
with baked potatoes or sweet potatoes, relishes and a good
salad.
Variation: The stew is sometimes prepared, cooled thoroughly,
topped with a rich pastry crust, which is brushed with beaten
egg yolk and cream, and baked at 375° till the crust is
lusciously browned and the stew thoroughly reheated. In this
case the stew would be baked in an earthenware baking dish.
The crust should be very rich and rolled about 3/4 inch thick.
A vent should be cut in the center and a small cone of paper
inserted to take care of juice that may boil over.

---

Bear Roast

1 packet onion soup mix
carrots, chopped
potatoes, chopped
onion, chopped
fresh mushrooms, chopped

SOUR CREAM GRAVY

1 beef bouillon cube
1/3 cup milk
2-3 tbs. flour
1/2 cup sour cream
salt and pepper

Place roast in pan. Fill bottom of pan with 1/2 inch of water. Sprinkle
packet of onion soup mix on top of roast. Cover and bake at 325°
F. for 8-9 hours, until tender, turning once.

About 2 hours before roast is done, add more water and vegetables.
Cover and cook until vegetables are tender.

Make sour cream gravy by adding 1 beef bouillon cube to drippings
in roasting pan. (Remove vegetables and roast, keep warm.) Thicken
gravy with milk and flour. When thick, add sour cream. Heat through
but do not boil. Season with salt and pepper.
---

Bear Meat Treat

Hind quarter bear meat cut into paper thin slices
1-1/2 lb.. butter

Melt butter in a large heavy cast iron skillet over campfire or stove,
allowing butter to get sizzling hot (but do not burn). Add paper thin
slices of bear meat to the hot butter. Fry for about 1 minute, dip them
out and enjoy!
---

Roasted Raccoon

Soak pieces of raccoon in salted water overnight. Rinse off, dry and
dredge in flour seasoned with salt and pepper. Brown in skillet in hot
fat. Put meat in roaster, laying bacon strips over the top, until it is
almost covered. Roast at 350 degrees F. for 3 hours, or until tender.

Source: The Wildlife Chef

---
2 tbs. vegetable oil
1 tsp. oregano
1 tsp. basil
1/2 tsp. garlic powder
2 c fresh bread cubes
1 small onion,diced
1 rabbit cut into bite size pieces
2 med. potatoes, shredded
1 med. carrot, shredded
1/2 c frozen peas
1 can cream of chicken soup
1/4 c milk
In large skillet, heat oil, add oregano, basil, garlic powder and bread cubes. Toss to coat bread cubes well. Bake bread cubes on ungreased cookie sheet at 400 degrees for 10 minutes. Cubes will be brown and crisp. Sauté onion and rabbit until browned in the same skillet used for bread.Add vegetables, bread cubes, soup and milk to meat and onions in skillet. Mix well. Pour into 10 inch buttered casserole dish. Bake at 375° for 30 minutes.

---
2-3 lb. shredded rabbit
1 can mushroom soup
SAUCE:
2 cans cream of chicken soup
1 1/2 c
mayonnaise
2 tsp. lemon juice
1/2 tsp. curry powder
2 boxes frozen broccoli, thawed 16 oz bag
shredded cheddar cheese
1 box or bag unseasoned croutons
butter
Simmer cut-up rabbit in mushroom soup with 1 can of water, or enough water to cover, for 2-3 hours or until it falls off the bone. Debone and shred rabbit. Mix all sauce ingredients together.
Layer in a greased or sprayed roasting pan in the following order: H of the shredded rabbit, 1/2 sauce, 1/2 broccoli, repeat with the remaining rabbit, sauce and broccoli, then add cheddar cheese and croutons, dot with butter. Bake at 375°for 30-45 minutes. Serves 6-8.



---
Both wild and domestic pig cooked with this recipe are excellent. This is a great recipe for large family gatherings.
Ingredients:
1 Pork shoulder or butt roast
1 16 oz can crushed pineapple in syrup
1 tsp. salt
¼ tsp. oregano
¼ tsp. pepper
Dash of white pepper
Trim off any exposed fat. Rub salt, pepper, and oregano into the meat.
Place the meat into a large roasting bag. Pour the can of pineapple over the meat, juice and all. Remove all air from bag and seal.
Wrap the meat several times with aluminum foil it is important that it is sealed completely.
Place the meat in a oven roasting pan, cover and cook at 200° for 8-10 hours. Let stand for 10 minutes and serve.
Side dishes for this recipe are pickled beets, yams, and coleslaw with raisins.
---
1 Rabbit
1 cup of olive oil
3 clove of garlic
1 cup of all purpose flour
2 tbs. of dry mustard
1 tsp. of thyme (powered)
2 tsp. of salt
1 tsp. of pepper (coarsely ground)
1 tsp. of curry powder
1 cup of light cream
Cut rabbit into serving pieces, brush pieces with olive oil, and the refrigerate over night.
Crush garlic and rub into rabbit pieces.
Mix flour, salt. pepper, thyme, mustard, and curry powder, and dredge rabbit piece in the mixture until thoroughly coated.
Fry the rabbit pieces in oil until golden brown, then add cream and simmer for 1 hour.
Server warm with cream sauce.
---
6-7 slices bacon, crumbled
2 rabbits, cut in pieces
¾ cup flour
2 ½ tsp. dry mustard
1 ½ tsp. thyme
½ tsp. pepper
1 ½ tsp. salt
¾ cup chicken broth
8 large onion, chopped
¼ pound sliced mushrooms
3 tsp. butter
2 ½ cups sour cream
¼ cup sherry
Fry bacon until crisp and crumble; set aside. Roll the rabbit pieces in the flour mixed with mustard,thyme, pepper and salt, using all of the flour mixture if possible, and brown the pieces over medium heat. Add the chicken broth, cover,and simmer until the all pieces seem tender, about 15 minutes.
While the rabbit is simmering, sauté the onion and mushrooms in butter, and set aside. When the rabbit pieces are done, thoroughly stir in the sour cream, onion and mushrooms. Simmer for 5 minutes without letting mixture boil.

---
5 tbs. butter
2 rabbits, cut into pieces
1 1/2 cups thick cream
1/3 cup vinegar
5 scallions, diced
salt and pepper to taste
1/2 tsp. thyme
Melt 3 tablespoons of the butter in a casserole,and brown the rabbit pieces lightly in it. Mix the remaining ingredients, and then pour half the
cream mixture over the rabbit.
Cover the casserole, and simmer over very low heat for an hour, being careful not to burn the mixture. Skim off the butter, and add the remaining cream mixture. Heat gently for 10 minutes until sauce thickens.
---
rabbit
2 oz butter
2 oz flour
10 oz stock
2 c bread crumbs
large onion
2 large cooking apples
2 tbs. parsley
1 tsp. thyme
1 tbs. sugar
1 tsp. salt
1 oz butter
egg
pepper to taste

Wash and dry rabbit. Chop onions and fry gently in 2 oz of the butter. Peel apples and chop; add to onions and fry until soft. Mix onions, apple and butter with all other stuffing ingredients, and brown quickly in remaining butter. Place rabbit in a casserole, stuff, surround with excess stuffing, add well seasoned stock, and cook for 1 3/4 hours, or until tender, at 350°F.
---
(12 servings)
2 jack rabbits -or-4 cottontails
1 celery stalk, diced
1 lg. onion, diced
salt & pepper
1 pkg. prepared biscuits
GRAVY:
reserved stock
chicken bouillon
1 medium onion, diced
celery (from above stalk)
flour
salt
pepper
sage
poultry seasoning

Soak rabbits in salt water in refrigerator overnight. Dry, cut up and stew rabbits with celery and onions for 2-3 hours. Add salt and pepper to taste,then strip meat from bones and put in 26 inch pie pan, add stock or gravy for moisture. Cover with biscuits. Bake at 350 ° for 1 hour. For gravy, take reserved stock, add bouillon, onions and celery. Bring to a boil.Strain.
Mix flour with an equal amount of water, add sauce to thickening.
Season to taste with spices.
Source: N.A.H.C. Wild Game Cookbook Author: Michael D. Ferrin, Lyman,WY
---
Yield: 400 servings
1 lg. Camel
2 lg. Sheep
4 lg. Turkeys
20 lg. Carps
200 md Sea-Gull Eggs
400 lg. Dates
Banana Leafs
Cook the eggs, peel them. Scale off the carps. Fill the carps with the dates and the eggs. Fill the turkeys with the Carps. Fill the sheep with the turkeys. Fill the camel with the sheep. Dig a large mold, give inabout 500 kilos of charcoal and light them. Wrap the camel in the banana leafs and give into the mold. Cover with earth and bake for two days.
To serve with rice.
Note: Sorry 'bout that.It was too good to pass up.
---
1 large elephant
Plenty of brown gravy
Salt & pepper to taste
2 whole rabbits (optional)
Cut elephant into bite size pieces (allow about 2 months to do this). Hold aside trunk, you can use it to store the pieces.
Put elephant in large (very large) pot; add enough gravy to cover. Cook over kerosene fire at 450 ° for about 4 weeks, or until golden brown. Serves 3,800. If more guest s are expected, 2 rabbits may be added. However, this should be done only if absolutely necessary.
Most people do not like to find hare in their stew.
Happy April Fools!
http://www.fsfinn.com/recipes.html

---
3 rabbits cut into pieces
1 c flour
1/4 c olive oil
1/2 c onions, chopped
2 garlic clove, minced
1/4 c wine, sherry, dry
1 c chicken broth
1 c game marinade, strained
1 tsp. thyme
1 tsp. sage
1 tsp. cayenne pepper
1/4 c parsley, minced
salt & pepper to taste

Dust pieces in flour and shake off excess. Brown in olive oil on all sides in a large black iron pot (My prejudice). Remove and keep warm. Add onions and garlic to same oil; cook until clear, not brown. Drain off excess oil and replace rabbit. Pour on sherry. Add broth and strained marinade. Bring to boil then reduce heat to simmer, covered, for 1 to 1-1/2 hours.
Submitted By:BOB EMERT
---
Skin rabbit, cut up and place in a strong solution of salt water. Let stand one hour. Drain and place in second salt water solution for 1/2 hour.
Wipe and dip each piece of rabbit in a combination of 1/3 flour and 2/3 corn meal. Fry in piping hot fat. Serve with gravy and biscuits.
---
Cut rabbit into serving pieces. Soak in equal parts vinegar
and water for 12 to 24 hours. Drain and wipe dry.
Sprinkle with salt and pepper and dredge with flour.
Sear quickly in a frying pan.
Add water to cover and simmer slowly in a covered pot
for 1&1/2 hours.
Add 2 onions, 2 medium sized carrots and 2 or 3 potatoes,
all cut into pieces. Cook until the vegetables are done.
Thicken the stew with flour.
Put in a greased baking dish and cover top with pie crust
or biscuit.Bake in moderate over (375°) until dough is done.

---
1 stick butter
3 onions sliced
1-1/2 tbs. paprika
6 oz. can tomato puree
1-1/2 oz. vinegar
1 can beef stock
2 lb. Emu meat cut into cubes
dash sugar and garlic
Melt butter in large pot with cover , add all of the ingredients, stir, cover and cook 3-3 1/2 hours until tender and thick. You can cook this in a crock pot. Serve over noodles with sour cream or cottage cheese on top.
submitted by: gecho@calweb.com
http://www.emu-products.com
emus@calweb.com
---
1 rabbit -or-2 pheasants (cut in pieces)
salt and white pepper
flour
6 bacon slices, cut into lg. squares
1 onion, chopped fine
8 extra large mushrooms, whole or quartered
6 oz beef stock
1 c sour cream
Season meat with salt and white pepper and dredge with flour. In hot skillet, cook bacon pieces about half way. Add rabbit and/or pheasant and brown on both sides.
Add onions and sauté with meat. Add mushrooms. Pour beef stock over all and put in preheated oven at 450 ° for 30 minutes, or until meat is done. Take meat out.
Whip sour cream into remaining pan juices and pour over meat.
Source: N.A.H.C. Wild Game Cookbook Author: Scott Ekenberg, Bloomington MN
---
6 servings
1 rabbit, disjointed
2 c corn
1 tsp. parsley
10 oz can tomatoes
1 ts rosemary
1 c minced black olives
1 tsp. thyme
2 tsp. chili powder
1 bay leaf
salt and pepper to taste
2 peppercorns
2 c yellow cornmeal
1 garlic clove, minced
1 egg yolk
1/2 c minced shallots
Place the rabbit, parsley, rosemary, thyme, bay leaf, and peppercorns in a large saucepan and add enough water to cover. Bring to a boil and simmer for 30 minutes or until rabbit is tender. Drain rabbit and reserve 1 cup liquid.Remove rabbit from bones. Sauté the garlic and shallots in small amount of fat in a skillet until tender, then add the rabbit, corn, tomatoes, olives, chili
powder, salt, and pepper. Simmer for 20 minutes.Combine the cornmeal and egg yolk. Strain the reserved liquid, add to cornmeal mixture and mix well. Stir into the rabbit mixture and spoon into a greased casserole. Bake at 325 °for 40 minutes or until set. 6 servings.







---
© 1999, 2000-2001-2002-2005.Going Home,All rights Reserved