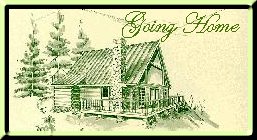 Seafood and similar game

Valerie has a tried and true way of preparing catfish that was used by Indians and ancestors alike.Thank you Valerie for the submission and reminding us of this technique.
Subject: catfish
Wed, 23 Feb. 2000
From: valerie
gut catfish
pack belly with butter
spice to taste
wrap in clay
throw in hot coals
when clay hardens, break off
enjoy!!
---

Marinating Sauce
(For Fish And Alligator)

16 oz. bottle Kraft Italian dressing (plain)
2 large cans evaporated milk (Pet or Carnation)
salt and pepper

Mix all ingredients well. Cover fish, etc., and let stand overnight. The longer, the better.
---
1 turtle
salt and pepper
1/4 c. oil
2 tbs. flour
beer batter
1 c. flour
1/4 tsp. salt
pepper
BEER BATTER:
3/4 c. flour
1/4 tsp. salt
1/4 tsp. pepper
3/4 c. beer
Mix all batter ingredients together and allow to set for 1 hour in refrigerator.
Cut turtle into strips or nuggets. Drain on paper
towel. Mix 1 cup flour, 1/4 teaspoon salt and pepper. Dip
turtle strips or nuggets into this. Heat 1/4 cup oil in bottom
of pressure cooker. Dip floured nuggets into beer batter. Let
excess drip off, then place in hot oil until golden brown.
Gradually add water. Place cover on cooker. Allow steam to
flow from vent pipe to release all air from cooker. Place
indicator weight on vent pipe. Cook 20 minutes at cook position. Let stem return to down position. Thicken gravy with 2 tablespoons flour if desired.
If you don't have a pressure cooker, this could be done in a heavy Dutch oven and cooked until tender. Delicious served with steamed rice.
---

Turtle Chowder

1/2 lb. salt pork
1 1/2 lb. turtle
4 c. water
6 potatoes
6 carrots
9 small onions
2 tbs. parsley
1 tsp. pepper
1/2 tsp. celery salt
2 tbs. butter

Dice 1/2 pound salt pork and fry out in deep kettle.
Brown 1 1/2 pounds turtle meat in the fat, then add boiling
water, potatoes (diced), carrots (diced), onions, parsley,
pepper, celery salt and butter. Cover kettle and simmer 2
hours.

---

Snappin' Turtle

Success of preparing turtle to eat depends a great deal
on proper dressing. To dress a snapping turtle, scrub all mud
and dirt from him, then cut off heat and toes. Secure turtle
to board with a spike, breast up, by piercing center of breast
bone.

With a sharp knife, cut skin loose from shell around
front leg, separating in two pieces at the neck. Pull the skin
off one leg at a time. Done easier with 2 people working.
Grasp both legs and neck in one hand, insert the point of a
stout knife at base of neck bone and twist until legs and neck
come loose. Use same procedure on hind legs and tail. Remove
breast bone, spike and entrails.

With a sharp hatchet or clever, chop along tenderloin on
each side, then trim top shell loose. Trim all water fat off
and discard. Rinse meat and ready to use.

---
10 to 12 lb. turtle
6 stalks celery
1 large onion
1 tsp. sage
1 tsp. black pepper
2 tbs. salt
1 tbs. thyme
3/4 c. butter or margarine
Clean turtle and cut into pieces. Place in large
kettle; cover with water. Add vegetables and spices and boil
for 30 minutes. Remove meat from water; place in greased
roasting pan. Remove as much celery and onions as possible and
place on top of the meat along with butter. Bake at 300 ° for
60 minutes, basting often. Serves 8 to 10.
---

Mother's Turtle Soup

Catch 8 pound turtle. Scald turtle; skin it. Put on
back. Cut from shell and gut. Pull yellow musk off. Cut
turtle into 5 or 6 pieces. Soak a day in salt water, changing
water 3 times. Boil turtle meat with 1/3 box pickle spice,
parsley flakes, celery salt, salt and pepper. Cool meat. Pull
off bones.
Thicken broth with 2 cups browned butter (2 cups flour
and 2 teaspoons butter, browned). Add turtle meat and 2 cups
cubed potatoes. Cook potatoes first. Last, add 8 hard-boiled
eggs, sliced.
---

Loggerhead Turtle Stew

1 medium onion, sliced
1 c. green butter beans (lima beans)
3 stalks celery, chopped
Loggerhead turtle meat
3 medium potatoes
3 carrots
1 small can tomatoes
1/2 c. fresh parsley or 1/4 c.
dry parsley

Cook onion, butter beans and celery for 30 minutes.
Prepare turtle meat by searing cubed meat in 1 stick butter and
1 tablespoon oil. Add potatoes, carrots, tomatoes, parsley and
turtle meat to onion, butter beans and celery mixture. Cook
all ingredients until potatoes and carrots are tender.
---

Fried Mud Turtle

Beat 1 egg in 1 cup milk. Melt 1/2 stick margarine in pan. Whip this in egg and milk. Put flour, salt, pepper and a pinch of sage in a bowl. Dip meat in egg mixture, then flour mixture and fry golden brown and eat.
---

Baked Turtle

4 to 5 lb. turtle
2 tsp. soda
flour
2 tsp. salt
pepper

After turtle has been cleaned thoroughly, wash the meat.
Boil meat in soda water for 10 minutes. Drain. Replace soda water with salt water. Boil until tender; drain. Shake meat in salted flour; brown. Bake at 375 ° for 1 to 2 hours.
---

Alligator Etouffee

2 onions, chopped
2 cloves garlic, minced
4 stalks celery, chopped
1 can tomatoes
1 lb. alligator meat, cut in
thin strips
2 sticks butter
1/2 c. green onions, chopped
1/4 c. parsley, minced
salt
cayenne pepper
black pepper

Sauté onions, garlic and celery in butter until soft.
Add tomatoes and simmer for twenty minutes in covered iron pot.
Add alligator meat and let cook over low fire until tender
(approximately 1 hour). If gravy is too thick, add a little
hot water. Serve over rice.

---
1 lb. chopped alligator meat
1 tbs. finely chopped onion
1 tbs. finely chopped parsley
2 tsp. lemon pepper
1/4 c. bread crumbs
1 c. cooking oil
1 egg
2 tbs. finely chopped celery
2 tbs. chopped shallots
1/2 tsp. salt
flour to dredge
Combine all ingredients, form into 1 inch balls. Allow to set for 1 hour. Dredge with flour and fry until brown.
Serve hot.
---
2 lb. alligator meat
2 onions, finely chopped
1/2 c. celery, finely chopped
1/4 c. finely chopped shallots
1/4 tsp. basil
1/4 c. cooking oil
1 bell pepper, finely chopped
1/4 c. finely chopped parsley
1 bay leaf
salt and pepper to taste
Sauté onions in oil until golden brown. Add bell pepper and celery, sauté until tender. Add meat and seasonings,simmer for 40 minutes. Add parsley and shallots about 5 minutes before serving.
---

Fried Alligator

1 lb. alligator meat
1 can beer
1/2 c. flour
1 tsp. Season-All
1 tsp. salt
1 tsp. pepper
cornmeal
oil

Slice meat into finger strips. Mix beer, flour, Season-All, salt and pepper to form a batter. Coat alligator meat with batter, and dredge with corn meal. Fry in hot oil until golden brown. Time: 20 minutes. Serves 4.
---

Turtle Stew

2 1/4 c. turtle meat
4 tbs. margarine
cut in 1" cubes
1 med. onion, sliced
2 c. diced celery
3 med. potatoes, peeled and diced
3 med. carrots, peeled & diced
1 c.fresh lima beans
1 c. tomatoes
1/2 c. parsley
salt and pepper

Place onion, lima beans, celery in Dutch oven and cover with water. Bring to a boil & simmer 30 min. In meantime, sauté the turtle meat in marg. in skillet until brown on all sides. Add meat, marg., potatoes, carrots, tomatoes, parsley, salt and pepper to the veggies in the Dutch oven. Simmer for 45 min. or until all veggies are tender. Serves 6
---
Broil salmon à la Pacific Northwest on untreated cedar shingles bought at your local lumber store.
Soak the shingles overnight,then warm briefly in the broiler to bring up the cedar flavor. Brush skinned salmon fillets with a mixture of salt, black pepper, dry mustard,and butter; place skinned side down on cedar shingles; and broil 5 to 6 inches from the heat until the shingles scorch and the fish almost flakes — about 8 to 10 minutes. Serve on a bed of sautéed lettuce or greens.
Larry Forgione

---
1 small onion, finely chopped
2 cloves of garlic, minced
1 container of sour cream (large or small)
1 8 oz. package cream cheese
1 pint to 1 quart of smoked salmon
Mix together sour cream and onion/garlic till smooth. Flake smoked
salmon into Cuisinart or Oster blender, till finely flaked. In large bowl, mix together the two (salmon and cream cheese/sour cream) till smooth. Chill for an hour, serve on crackers or chips!
Name: Kara Steele, Ketchikan, Alaska

---

Cajun Frog Fry



15 good size frog legs
1 cup shortening
½ cup flour
3 cups milk
1 tsp. paprika
½ tsp. onion powder
½ tsp. garlic juice
½ tsp. ground cayenne pepper
¼ tsp. black pepper
dash of white pepper
dash of oregano
dash of rosemary
salt to taste

Skin, clean and rinse frog legs well. Cover with whole milk and garlic
juice in a plastic mixing bowl, refrigerate overnight. Pat dry, season with
paprika, onion powder, cayenne, black pepper, and desired amount of salt.

Add white pepper, oregano, and rosemary to the flour. Heat shortening in a skillet. Lightly flour the frog legs and fry until golden brown.

Mashed potatoes, brown gravy, corn on the cob, and coleslaw are an
excellent compliment for this entree.
---
Turtle meat
1 can cream of chicken soup
1 can cream of celery soup
1 can corn
3 - 10 1/2 oz cans chicken broth
1 tbs. parsley
1 small chopped onion
1/2 c diced carrots
1/2 lb noodles
Boil turtle in water until meat falls off the bone. Remove all meat from bones and cut into bite sized pieces. Discard liquid. In 6 qt. pan, combine all of the ingredients. Cook until vegetables and noodles are done, about 1/2 hour to 45 minutes. Serves 6-8.
Chef's Comments: It's similar to chicken noodle soup. You could substitute chicken, venison, beef, or rabbit.
Hint: homemade noodles are much better than store bought!
---
10 med. potatoes, peeled and cubed
2 stalks celery, chopped
1/2 med. green pepper, chopped
1 bunch green onions, chopped
1 1/2 t salt
1/4 tsp. white pepper
1/4 tsp. garlic powder
1 T Accent or MSG
1/2 tsp. crushed dried red pepper
2 tbs. cornstarch
1/2 c water
1/4 c white wine
5 slices bacon
2 lb. salmon filets, skinned and cubed
Fry bacon, crumble and save drippings. Set aside. In a 6 qt sauce pan, mix potatoes, celery, green pepper, onions, salt, white pepper, garlic powder, Accent and water to cover. Cook until potatoes are tender. Add crushed red pepper,salmon pieces, bacon and drippings. Cover and boil 1 minute.
In a small bowl, combine cornstarch with water. Mix well, then add to sauce pan. Stir to thicken.Add white wine. Sprinkle parsley on top of chowder for color and flavor.
---
2 c chopped green peppers
1 - 4 oz can sliced mushrooms
1/2 c butter or margarine
3 medium tomatoes, chopped
2 c herb seasoned croutons
1/4 c lemon juice
2 tsp. salt
1/4 tsp. pepper
1/4 tsp. dried
marjoram leaves
4 trout
lemon
Preheat oven to 350°. Sauté green peppers and mushrooms in butter until tender, about 5 minutes. Remove from heat and stir in tomatoes, lemon juice, salt, pepper and marjoram. Lightly
salt the inside of each trout, then fill each trout with 1/2 cup of stuffing. Place in greased baking dish.
Wrap tails with aluminum foil. Place remaining stuffing in greased casserole dish. Bake stuffing and trout for 30 to 35 minutes or until trout flakes easily. Remove foil from tails and garnish with lemon
slices. Serves 4.
---
Campfire Vegetable Panfish Soup

1 lb blue gill filets
4 slices bacon, cut up
1 lg. onion, chopped
1 stalk celery, chopped 1 green
pepper, chopped
1 clove garlic, minced
1 small zucchini, cut in quarters
1 can whole or chopped tomatoes
2 c fresh sliced mushrooms
2 c water
1 - 6 oz can tomato paste
1 - 6 oz to 8 oz can corn
1/2 c white wine
1 1/2 tbs. instant chicken bouillon
1 bay leaf
1/2 tsp. oregano
1/2 tsp. sugar
1/4 tsp. sage
In a dutch oven, brown bacon until crisp, remove and set aside. Add onion, green pepper, celery,garlic and zucchini. Cook over medium heat until vegetables are tender, 7 to 10 minutes, stirring frequently. Add bacon and remaining ingredients, except fish. Simmer for 30 minutes, stirring occasionally for 30 minutes. Cut filets into 3/4 to 1 inch pieces. Add to soup, simmer, stirring gently until fish flakes easily, about 8 to 12 minutes. Serves 4-6 people.
---
Blue gills Au Gratin Casserole
1 lb frozen/fresh carrots
1 - 10 oz pkg. frozen peas
1 - 10 oz pkg. frozen green beans
2 - 9 oz pkg. frozen artichoke hearts
3/4 c butter
4 onions thinly sliced
1 1/2 lb. mushrooms fresh, sliced
1/4 c seasoned bread crumbs
1/2 c freshly grated parmesan
1 lb or enough blue gill fillets to cover vegetables in pan
Cook carrots, peas, green beans and artichoke hearts separately, according to directions, until slightly underdone. (I prefer to steam the vegetables). Drain well and transfer to large bowl as
each are done; mix well. Sauté onions 8-10 minutes in a medium skillet with 1/4 c melted butter.
Add mushrooms and sauté 3 minutes. Add onions and mushrooms to vegetables. Place 1/2 of the vegetables in a 2 quart casserole dish. €Layer blue gill fillets over vegetables, making sure you have a solid layer of fish, slightly overlapping. Put remaining vegetables over the fish. Melt the remaining butter and mix together with the bread crumbs and cheese; sprinkle over the casserole. Pour butter over the top. Bake uncovered at 350° for 45 minutes or until done. Cool
10 minutes before serving. Serves 6 to 8.
Deborah Greenhoe, Greenville, MI

---
The Housekeeper's Encyclopedia by Mrs. E. F. Haskell, pub 1861, reprinted as Civil War Cooking edited by R.L. Shep

3-4 medium sized terrapins
1 tsp. salt per terrapin
yolks of 3 eggs per terrapin
salt
black pepper
cayenne pepper
1/4 lb butter per 2 terrapins
1 gill Madeira wine per 2 terrapins


We are told a "medium sized" terrapin runs about 5 or 6 pounds, with the shell. Check with your local terrapin supplier for details.

Plunge [terrapins] in boiling water till they are dead. Take them out, pull off the outer skins and toenails and wash in warm water. Then boil them with a teaspoon of salt for each middling sized terrapin.till you can pinch the flesh off the bone of the leg.
Turn them out of the shell into a dish, remove the sand-bags and gall, and add the yolks of three eggs. Cut up your meat and season high with equal parts of black and cayenne pepper and salt. Put
all in a sauce pan with the liquor they have given out in cutting up, but not a drop of water. Add a quarter pound of butter with a gill of Madeira to every two terrapins.Simmer gently till tender, closely covered. Thicken with flour and serve warm.

From Field & Fireside, April 5 1862, as compiled in The Confederate Housewife by John Hammond Moore.
---
1 lb shark fillets (3/4" thick)
1/3 c lemon juice
1/4 c chopped parsley
1 tbs. chopped fresh
1 tsp. dried basil
1 clove garlic,minced
2 tbs. seafood sauce or chili sauce
1 tbs. light soy sauce

Place fish fillets in plastic bag. Add lemon juice, parsley, basil, garlic, chili sauce and soy sauce. Close top of bag and refrigerate for at least one
hour, but not longer than 8 hours. Remove fish from bag and
save marinade. Place fish onrack of pre-heated broiler about 3 inches
from heat and broil for 3-5 minutes. Turn fillets over, brush top with
marinade and broil an additional 5-8 minutes until fish flakes or is done to
taste. Boil rest of marinade until it's reduced by half and pour over
fillets when serving.



---
© 1999, 2000-2001-2002-2005.Going Home,All rights Reserved