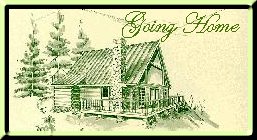 Game Bird


Duck and Goose
---
2 quarts water
1 cup salt
1 1/2 tbs. brown sugar
3 tbs. lemon juice
1 tbs. liquid garlic
1 tsp. liquid onion
Make a brine out of the above proportions. Place birds in a ziplock
bag, and squeeze out all of the air. Let birds brine for at least
3 days. Remove from brine, stuff with onion and dry rice. Hot Smoke
until done (180 degrees internal). I have used this for geese,
pheasants, and grouse. The brine removes a lot of the wild taste.
If your birds do not have the skin on, baste with oil as needed or
place strips of bacon or salt pork on the top to self baste.

---

Apple Duck


1 duck
1 c uncooked rice
1 med. onion, quartered
2 c apples, sliced
2 c applesauce
1 tsp. grated nutmeg
1 tsp. ground cinnamon
1 tbs. sugar
1 tsp. vanilla
salt & fresh ground pepper
4 t vinegar
3 tbs. butter
1 tsp. honey
4 peppercorns, crushed

Two days ahead: Stuff cleaned duck cavity with uncooked rice and quartered onion, refrigerate overnight. Remove rice/onion mixture and discard. Stuff with sliced apples and a pinch of cinnamon, refrigerate overnight, again.

Before baking, mix applesauce, nutmeg, cinnamon, sugar
and vanilla and add to the apples in the duck cavity. Rub duck with salt and pepper and place in floured oven bag.

Add butter, peppercorns, vinegar and honey in bottom of cooking bag, seal and puncture according to package directions. Bake 15 minutes per pound at 375 degrees. Remove duck from cooking bag and place on a heated platter, baste duck lightly with bag drippings and serve on a bed of rice.
---
Breasts from 2 Canada geese
2 tbs. white flour
5 medium onions, peeled & quartered
1 c apple juice
1 large oven cooking bag salt & pepper
Preheat oven to 350 °. Trim goose breasts of all fat, silver skin, connective tissue and especially all steel shot. Slice breasts into 1/4" slices. Combine sliced goose, onions, apple juice,salt and pepper in mixing bowl. Shake flour in large oven cooking bag and place bag in 2 qt.
casserole dish. Add the goose mixture to cooking bag, turning the bag to mix the contents. Close bag with nylon tie and make six H" slits in top. Bake 1 1/2 to 2 hours, or until tender. Serve over wild rice or noodles, garnished with fresh parsley. Tastes similar to round steak or beef tips. Serves 5 to 6.
---
1 goose breasts, deboned, skinned & ground up
5 tbs. bottled Italian dressing
1/2 tsp. course ground pepper
1 c flour
1/4 tsp. garlic powder
1/2 tsp. seasoned salt
oil
2 - 4 oz cans mushrooms
2 large onions
cheese
1 pkg. hamburger buns
Grind goose breast with finest blade you have -- it should look like hamburger. Add Italian dressing and 1/4 t pepper. Let stand at least 1 hour or even overnight.
Mix together the flour, remaining pepper, garlic powder, and seasoned salt. Spread on wax paper. Form goose burger into a ball large enough for one patty. Flatten on flour mixture to form patty and drench. Flip over and do other side. Form rest of gooseburger into patties. Fry patties in only enough oil to coat pan. Do not over fry.
While burgers are frying, sauté onions in 1 T butter until transparent. Add mushrooms and sauté another 3 minutes. Place burgers on buns and top with onion, mushroom mixture and cheese.
Makes 8-10 burgers.

---

Whew!At first,me and the critters thought this was a recipe on how to cook a butterfly's breast.Now,that would take a heap of work.

4-6 duck breasts
Flour 1 large onion, diced
1 - 8 oz can mushrooms
1 can cream of mushroom soup
Milk
1/2 stick butter


Cut duck breast in half, lengthwise, to form "butterfly wings". Flour and brown on both sides in butter. Add onions, mushrooms and salt and pepper to taste. Mix mushroom soup with one can of milk and pour over top. Simmer until tender, 1-1 1/2 hours. Serve over a bed of rice or noodles.
---
2-3 feet small hog casings
2 pounds fresh duck meat (wild)
2 tbs. finely chopped fresh chives
2 cloves garlic, finely minced
1 tsp. ground coriander seed
1/4 tsp. ground mace
1/2 tsp. finely ground white pepper
1 tsp. paprika
1 egg white
Prepare casings. Mix the remaining ingredients and refrigerate for 30
minutes. Grind the mixture through the fine disk. Refrigerate
'til firm, about 30 minutes. stuff into casings and twist into 4 inch
links. Bring a large pot of water to a boil , add the links, reduce
heat, and simmer for 30 minutes. You can eat them immediately or
refrigerate, served cold , or browned, or frozen.
---
Smoked Duck Stew with Smoked Duck Dumplings
(that's a huge name isn't it?that's how it was sent so here we go)
4 Servings
2 tbs. olive oil
6 tbs. finely chopped onions
1/4 c small diced potatoes blanched
1/4 c small diced celery
1/4 c small diced carrots
1/4 c small diced parsnips
1/4 c small diced turnips
12 oz finely chopped smoked duck meat, in all
1/4 c chopped tomatoes, peeled and seeded
2 tbs. finely chopped basil
1 tbs. plus 1 tsp. minced garlic
3 c duck stock
1 c red wine
salt and black pepper
1 lg. egg
1/4 c beer
1/2 c flour
1/2 tsp. baking powder
2 tbs. chopped green onions
1 sm. loaf of crusty bread
essence
In a large pot, heat the olive oil. When the oil is hot, sauté' 4
tablespoons chopped onions, the potatoes, celery, carrots, parsnips,
and turnips and sauté for 2 minutes. Add the 1 1/2 cups of the duck
meat, the tomatoes, basil, and 1 tablespoon minced garlic. Stir in
the stock and red wine. Season with salt and black pepper. Bring the
liquid up to a boil and reduce to a simmer. Simmer for 20 to 25
minutes. In a mixing bowl, combine the egg, beer, remaining garlic, 2
tablespoons onions, 1/2 cup duck meat, flour and baking powder
together. Season the batter with salt. Whisk until smooth. Turn the
heat up to high under the stew. When the stew starts to bubble, place
spoonfuls of the dumpling batter into the stew. Cook the stew covered
for 3 minutes or until the dumplings are cooked through.
Ladle the stew into a large bowl. Arrange the dumplings over the stew.
Garnish with green onions and crusty bread.
SOURCE: Essence of Emeril Cooking Show
Copyright 1996, TV FOOD NETWORK SHOW #EE2412
---
Stewed Duck and Wild Mushrooms
Yield: 4 servings
1/4 cup olive oil
1 whole duck (about 3-5 pounds), cut into 8 pieces
1/4 cup flour
3 cups julienned onions
3 ounces finely chopped Tasso
3 cups sliced assorted wild mushrooms, such as Shiitakes, Oysters, and Chantrelles
1 cup red wine
2 cups dark chicken stock
2 tbs. chopped green onions
1 tbs. finely chopped parsley
In a cast-iron skillet, heat the olive oil. Season the duck pieces .When the oil is hot, sear the duck for 2-3 minutes on each side. Remove the duck from the skillet and set aside. Stir in the flour and cook for 5-7 minutes for a medium brown roux. Add the onions, Tasso and mushrooms. Sauté for 3 minutes. Season with salt and pepper.
Add the duck pieces back to the skillet. Add the red wine and stock. Bring the liquid up to a boil and reduce to a simmer.
Continue cooking for 30-35 minutes or until the duck meat is tender. Turn the duck pieces in the sauce every 10 minutes to prevent the meat from drying out. Stir in the green onions. Adjust the seasonings if needed.

Recipe Courtesy of Emeril Lagasse
ESSENCE OF EMERIL SHOW #EE2425

---
Roast Duck with Maple Syrup and Apples
Yield: 4 servings
1 duck, fresh, eviscerated
5 onions, medium, sliced
2 apples, large
20 pecan halves
1/3 cup water
4 tbs. maple syrup
1 orange rind, grated
1/3 cup butter, softened !
2 sage, sprigs
salt
black pepper, freshly ground
paprika
Peel, core and quarter the apples. Preheat the oven to 350. Remove the
neck, wings and liver from the duck. Chop into hazelnut sized pieces;
line a large roasting pan with the chopped liver and bones. Stuff the
duck with a quarter of the sliced onions, sage sprigs, pecans and
apple pieces. Tie the duck together. Place the duck on its back in
the roasting pan. Add the water, maple syrup and grated orange rind.
Roast the duck in the oven for 1/2 an hour, basting every 5 minutes
with the pan juices. Remove from the oven. Discard the fat; add the
remaining onions to the pan. Put the duck back in the oven. Roast for
another 30 - 45 minutes, stirring the onions frequently. Remove from
the oven; lift out the duck and place on a platter. Keep warm. Skim
the fat from the surface of the stock. Transfer the onions, bones and
stock to a saucepan. Carefully drain the juices which have collected
inside the duck, and add these to the saucepan. Reduce the stock by
1/2. Fill the pan with cold water to the original level and reduce
again by 2/3. Force the sauce through a fine sieve into a second
saucepan. Bring back to a boil. Remove from heat and whisk the
From "The Millcroft Inn Cookbook" by Fredy Stamm.
---
Yield: 4 servings
4 duck breasts, halved
1 cup mushrooms, fresh, chopped
1 cup celery, chopped
1/2 tsp. flour
1/2 tsp. salt
1/4 tsp. garlic salt
Directions: Cut duck breasts into finger sized strips, cutting with
the grain. Roll each in a mixture of 10 parts flour to one each of
sage, salt, pepper. Brown in an iron skillet in one stick of
margarine, keeping heat very low and turning often to avoid burning.
When brown, remove meat. Now add to skillet mushrooms, onion and
celery and cook until soft. Add duck, crumbled bacon, thyme, garlic
salt and extra 1/2 stick butter or margarine and simmer for 30
minutes, stirring frequently. Serve alone or over rice or noodles.
---
Yield: 6 servings
2 ducks
6 oz frozen orange juice thawed u
3/4 tsp. mustard
1/2 tsp. salt
1 cup water
Directions: Wipe ducks dry inside and out, season with salt and
pepper, and place in roasting pan close together, breast sides up.
Cover with strips of bacon. Roast at 400 ° for 25 minutes or
until done to taste. Meanwhile, heat to boiling in small saucepan the
orange juice, garlic, mustard, ginger and salt. Remove from heat and
during the last 10 minutes of roasting, remove bacon from birds and
brush them with the mixture. Mix cornstarch with 1/4 cup of the water
and add to remaining orange sauce. Pour in remaining water and stir
over low heat until sauce thickens. Place ducks on heated platter,
slice and serve with the orange sauce.
---
Yield: 4 servings
1 duckling
2 tsp. peppercorns
1 tsp. thyme, whole dried
2 bay leaf; crumbled
6 cloves
1 tbs. kosher salt
1 tbs. sugar, brown
1 tbs. brandy
1 garlic clove
5 red cabbage leaves
Cut off the wing tips from the duck and wrap them up with the giblets
for making stock. Pull out and discard any loose interior fat. Rinse
the duck inside and out and pat dry, inside and out. Mix together in
a spice mill or mortar the peppercorns, thyme, bay leaves, cloves and
salt. Grind to a fine texture. Combine in a small dish with the brown
sugar and brandy. Place the duck in a heavy plastic bag that fits
snugly. Rub half the spice mixture inside the duck and the remaining
half over the outside. Place the garlic in the duck's cavity. Close
the bag tightly and refrigerate 24 hours, rubbing the surface and
squeezing in the spices occasionally. Remove the duck from the bag
and gently pat it dry. Set it on a cake rack over a plate and return
it, uncovered, to the refrigerator for another 24 hours or so,
turning it once. Pat the duck to dry it thoroughly (if not already
dry) and let it come to room temperature (at least two hours).
Preheat the oven to 300°. Using a large needle and white cotton
thread, sew closed the neck and tail openings. Place the duck on its
side on a rack set in a roasting pan. Roast the duck for 45 minutes.
With the needle, prick the fatty parts on the upper side; do not
prick deeply enough to pierce the flesh. Grab the duck by the legs
and turn it over onto the other side. Increase the oven temperature
to 350° and roast 30 minutes. Price the fatty parts on the upturned
side and then turn the duck onto its breast. Increase the heat to 400°
and roast about 30 minutes longer, or until the duck is deeply
browned and most of the fat has melted away. Remove from the oven and
let cool 1 to 3 hours before serving.
To serve: Using a heavy cleaver or poultry shears, cut through flesh and bone of the duck carefully to make about 12 to 14 serving pieces, keeping the skin neatly intact on each piece. Spread the cabbage leaves over a platter, shallow basket or wooden bowl and arrange the duck on them. If the duck is to be served hot, arrange the cut pieces in a pan in a single layer, cut side down, and roast in a preheated 350° oven 15 minutes.
Food & Wine magazine
---
Yield: 4 Servings
2 lg. Mallards
1/2 cup butter [melted]
2 tbs. orange juice
1 tbs. lemon juice
1/4 cup onion [chopped]
Tabasco sauce to taste
2 Tbs. Worcestershire sauce
1/2 tsp. garlic salt
1 md onion [quartered]
1 md potato [quartered]
Rinse the ducks and pat dry, then par-boil them in a large
saucepan, and drain. Sprinkle with salt to taste.
Combine the butter, juices, chopped onion, tabasco sauce,
Worcestershire sauce, garlic salt, and pepper to taste, mixing
well...
Fill the ducks' cavities with the quartered onions and
potatoes. Make a slit in each side of each breast..
Place on rack in roasting pan and brush each with the butter sauce. Cover loosely with foil and bake in a 375°F oven for 1+ hours or 'til tender, basting with sauce every 10 to 15 min...
Remove the foil and bake an additional 20 min. or longer 'til browned...
Source: from "Bill Saiff's Rod & Reel Recipes for Hookin' & Cookin'"
---

Duck Casserole with Pinto Beans
Yield: 4 Servings
2 c brown pinto beans
1 duck, 5-6 pounds, cut into serving pieces
seasoned flour
3 strips salt pork, cut into small dice
1 onion, finely chopped
pinch basil
freshly ground black pepper
1/2 tsp. dry mustard
Soak the beans in cold water overnight. Drain, and simmer them in
lightly salted water until just tender. Drain again, reserving the
liquid, and place them in a casserole. Dredge the pieces of duck
with seasoned flour. Try out the salt pork in a skillet till crisp.
Place the bits of pork in the casserole with the beans and brown
the duck quickly in the pork fat. Transfer the duck to the casserole.
Add the onion, basil, pepper and mustard. Work the pieces of duck
down into the casserole so that the beans cover them; do not crush
the beans.
Add boiling water or bean liquid just to cover, cover the casserole,
and place in a 350 ° F oven. Cook until the duck and beans
are well done - 1 1/2 to 2 hours. Add more water if necessary, but
when done, the casserole should not have too much liquid. This
would be excellent with some buttered turnips and an endive and
beet salad.
---
Made this last night, as a spur of a moment creation, and it turned out
rather good, so I thought maybe you others would enjoy it too. I used
left-over roasted duck breast but any boneless, skinless piece will do.
I wouldn't try this chicken, think it would get too dry.
Kaari
1/2 lb duck meat without skin
1/2 head romaine lettuce -- chopped
1 avocado
4 rashers bacon
4 slices day old bread (for croutons) -- take off the crust
2 cloves garlic -- chopped
1 orange
DRESSING:
6 tbs. olive oil
2 cloves garlic -- crushed
1 lime ( juice of) about 2 tbs.
2 tbs. cilantro -- chopped fine
zest of the orange
1/3 tsp. mustard powder (Colmans)
salt and pepper, and dash of sugar
1 tbs. sesame seeds
Dressing:
Mix in a deep bowl crushed garlic, zest of the orange, olive oil, lime
juice and finely chopped cilantro. Add mustard powder and mix well. Add
salt, black pepper and just a dash of sugar. Mix well, taste and let
rest.
Fry bacon rashers in a pan, and when well done (i.e. very dark), take
the rashers off the pan and drain on paper towels. Put aside until cold.
Make the croutons. Remove the crust from the bread slices and chop the
bread in small cubes. Pour some oil in a hot pan, and add coarsely
chopped garlic. Stir constantly as to not burn the garlic. When it's
browned, remove the garlic pieces from the pan (NOT the oil) and add the bread cubes. Stir, add some salt, pepper, paprika and Old Bay Seasoning.
Stir until the croutons are done, crispy but not burned. Put aside.
To assemble: Put the coarsely chopped lettuce leaves on the serving
dish. Peel and slice the avocado and add it on top of the lettuce. Slice
the orange to 4 thick slices, add them on the lettuce. Press the juice
on the end bits (of the orange) on the lettuce. Add the sliced avocado,
bacon crumbled into small pieces and the croutons. Pour a little oil in
a frying pan and add the duck in thin slices. Fry a half a minute, add
the sesame seeds and fry about 1-2 minutes until the meat is thoroughly
heated. Pour the meat/sesame seed mix on top of the salad and pour the
dressing over the meat. Serve with good bread.
Serves 4 as an appetizer or 2 as a dinner.
---
Basted Duck With Oyster Dressing

1 t salt
1/4 tsp. pepper
1 qt bread stuffing mix
1 c oysters
1/4 c butter
1/4 c lemon juice
1/4 tsp. paprika
1/8 tsp. thyme
Season duck cavity with salt and pepper. Add oysters, drained and
chopped, to bread stuffing. Use oyster liquid as part of liquid to
moisten. LIghtly stuff duck. Place remainder in separate pan to bake
with duck. Mix butter, lemon juice, paprika and thyme. Bake duck on
rack in covered roaster in 325° oven for about 2 1/2 hours. Baste
often with lemon mixture. Baste dressing with duck drippings. remove
cover at the last to brown duck.

---
2 large or 4 small ducks(or 1 medium goose)
coarse salt as needed
8 bay leaves
1/4 cup peppercorns
1 tsp. leaf thyme
4 whole allspice
1 apple, quartered
2 ribs celery, snapped in half
1 medium carrot, coarsely chopped
1 medium onion, coarsely chopped
1/4 cup cooking oil
1 cup dry red burgundy, divided
1 cup brown veal stock OR 2 bouillon cubes dissolved in water
1/2 tsp. cornstarch
2 tbs. dry red burgundy Or water
1 heaping tbs. cold butter, if desired
Preheat oven to 400° F. Rub ducks inside and out with salt.
Choose a roasting pan that is large enough to accommodate the birds
without crowding. Put the pan in the oven to preheat. Place bay
leaves, peppercorns, thyme, allspice, celery and apple chunks inside
the ducks, dividing evenly between ducks.
Tress the ducks with butcher twine so that they retain their shape
while cooking. Pour oil into the hot roasting pan and place the ducks
in, breast side up. Brown for approximately 20 minutes, turning after
10 minutes to brown all sides. Lower oven temperature to 325° F. Add onions and carrots and turn the birds breast side
down. Cover and cook 20 more minutes. Then add half the wine and
half the stock and continue to braise the birds for 1-1/2 hours more,
covered. Turn the birds occasionally (every 20 minutes or so) during
the braising, adding the remaining wine and stock as needed to keep
the roasting pan moist. Should all liquid evaporate, add a little water.
To test for doneness, pinch drumsticks with fingers. If they don't
yield, continue cooking. Transfer cooked birds to a baking sheet and
cover to keep warm. Strain juice from the roasting pan into a small
saucepan.
Carefully skim off all fat from the juice and discard. If more than a 1/2
cup of juice remains, boil it briefly to reduce the amount. Dissolve
arrowroot or cornstarch in 2 tablespoons burgundy or water and add
to juice to thicken. Stir, bring to a boil and remove from heat. Add the
butter and stir again. Taste and correct the seasonings if necessary.
Before serving, split the ducks in half lengthwise, removing loose
bones from inside. Place the ducks on a cookie sheet in a 500 °
F. oven for approximately 10 minutes to crisp. Serve immediately.
Serves 4.

Source: The Detroit News
---
(Allow one half duck per serving unless very small)
2 wild ducks
4 tbs. olive oil
salt
freshly ground pepper
1/4 lb. butter
4 tbs. lemon juice
2 tbs. minced parsley
Preheat the broiler and place the rack 5 inches beneath it. Split the
ducks down the back and flatten them by pressing the breastbone
with the heel of your hand. Rub both sides with olive oil and sprinkle
with salt and pepper. Place the ducks, skin side down, on the broiler
rack and cook 5-7 minutes on each side for rare, 10-12 minutes for
medium. In a small saucepan melt the butter and add the lemon juice
and parsley. Put the ducks on a warm platter and pour the butter
sauce over them.
Source: The Fannie Farmer Cookbook
---
Wild Goose With Giblet Stuffing
1 wild goose (6 to 8 lb. dressed)
lemon wedges
salt
STUFFING:
goose giblets
2 cups water
10 cups crumbled corn bread
2 large Granny Smith apples, chopped
1 large onion, chopped
1/3 cup minced fresh parsley
1 to 2 tbs. rubbed sage
1 tsp. salt
1/4 tsp. pepper
1/4 tsp. garlic powder
butter or margarine, softened
Rub inside goose cavity with lemon and salt; set aside. In a
saucepan, cook giblets in water until tender, about 20-30 minutes.
Remove giblets with a slotted spoon and reserve liquid. Chop giblets
and place in a large bowl with the corn bread, apples, onion, parsley,
sage, salt, pepper and garlic powder. Add enough of the reserved
cooking liquid to make a moist stuffing; toss gently. Stuff the body
and neck cavity; truss openings. Place goose, breast side up, on a
rack in a shallow roasting pan. Spread with softened butter. Bake,
uncovered, at 325 ° F. for 25 minutes per pound or until fully
cooked and tender. If goose is an older bird, add 1 cup of water to pan
and cover for the last hour of baking. Yield: 6 to 8 servings.
Source: The Taste Of Home Recipe Book (1993)
---
2 wild ducks,cut up
1/2 cup cooking oil
2/3 cup all-purpose flour
1 lb. smoked sausage, sliced
2 cups chopped onion
1-1/2 cups chopped green pepper
1-1/2 cups sliced celery
2 tbs. minced fresh parsley
1 tbs. minced garlic
1 can (14-1/2 oz.) stewed tomatoes
2 bay leaves
2 tbs. Worcestershire sauce
1-1/2 teaspoons pepper
1 tsp. salt
1 tsp. dried thyme
1/4 tsp. cayenne pepper
2 quarts water
Hot cooked rice
In a Dutch oven over medium heat, brown duck in batches in oil.
Remove and set aside. Discard all but 2/3 cup drippings. Add flour to
drippings; cook and stir over medium heat until brown, 12-14
minutes. Add sausage, onion, green pepper, celery, parsley and
garlic. Cook for 10 minutes, stirring occasionally. Add next eight
ingredients; mix well. Add duck; bring to a boil. Reduce heat; cover
and simmer 60-75 minutes or until duck is tender. Remove duck.
Cool. Debone and cut into chunks; return to pan. Simmer 5-10
minutes or until heated through. Remove bay leaves. Serve with rice.
Yield: 16 servings(4 quarts).
Source: Taste Of Home
---
Wild Rice Salad
This recipe is great for using leftover roast duck or grilled chicken.
Or, buy a whole duck (about the same price as a large duck breast)
remove the breast for an elegant dinner for two. Roast the rest of the
bird at 325 °F. for about 2 hours. Let cool, then remove and
dice the meat. Refrigerate until ready to use for salad.
2 cups cooked wild rice
1-2 cups chopped roast duck
2 cups thinly sliced salad greens
1/2 cup chopped apples (optional)
1/2 cup chopped walnuts (optional)
DRESSING:
1/2 cup light olive oil
1/2 cup rice vinegar (or 1/4 cup white vinegar and 1/4 cup water)
1 tsp. red wine vinegar
2 tbs. Italian Dressing Base
2 tsp. Browns Mustard Seeds (crushed)
Combine all dressing ingredients in a 2 cup container, shake well.
Bring ingredients to room temperature. In a large bowl, toss rice,
duck, greens, and 1/3 to 1/2 cup dressing. Let stand a few minutes,
toss again and serve.
Cooking wild rice:
For two cups prepared rice, start with 1/2 cup dry. To temper the
strong flavor, boil with 2 bay leaves for 10 minutes in 4 cups water. In
a separate pot, bring 3 cups chicken stock to a boil. Drain and rinse
rice, add to stock, cover, reduce heat and simmer 35 minutes. Drain
any remaining stock, fluff with a fork. Let dry before serving.
Source: Penzey's Spices



---
© 1999, 2000-2001-2002-2005.Going Home,All rights Reserved