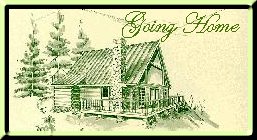 Crockpot Recipes

Please click on name or scroll down the page.
---

According to statistics, it's a lot easier to get hit by lightning than to win a Lotto jackpot. The good side: you don't hear from your relatives.

---
1 big jar pimentos
3 or 4 onions
1/2 tsp. red pepper
tomato sauce
salt and pepper
These ingredients are for 1 rabbit.
Flour and fry rabbit, salt and pepper. Then add pimentos, onions and red pepper.
Cover with tomato sauce and cook slow all day or all night. Cook until
rabbit falls off the bone.
---
1 frying rabbit
1 large onion
1 small green pepper, cut up
1 or 2 stalks celery, sliced
1 or 2 carrots, cut up
2 cloves garlic, chopped
salt and pepper to taste
1/2 tsp. oregano
1 Tbsp. parsley
3 Tbsp. ketchup
cayenne pepper to taste
1 c. liquid (white wine, cider, tomato sauce or water)
Brown rabbit in hot skillet for 5 to 10 minutes. Place
rabbit and other ingredients in crock-pot. Cover and cook on
low for 8 to 10 hours.
---
4 to 5 lb. boneless venison roast
1 pkg. French onion soup mix
2 c. water
1 pkg. Italian Good Seasons salad dressing mix
Bake, covered, in 250° oven overnight or cook in crockpot for 8 hours.
Shred meat when done and serve on Poor Boy rolls. Good served with imported
pepperoncini and/or horseradish.
---
Honey Baked Rabbit or Squirrel
1 rabbit or squirrel
1/3 c. melted margarine
2 tbs. mustard
1 tsp. pepper
1/3 c. honey
1 tsp. salt
1 tsp. curry powder
Lay pieces of meat in baking pan in single layer. Mix remaining ingredients together and pour over meat. Turn meat pieces over until well coated. Bake 1 1/4 hours at 350 °,basting with sauce in bottom of pan every 25 minutes until done and browned.
Alternate: Place meat in slow cooker. Mix remaining ingredients together and pour over meat. Cover and bake 8 to 10 hours on low temperature.
---
2 1/2 lb.. venison,cubed
1 1/2 lb.. ground venison
1/4 lb. whole hog pork sausage
6 oz. can tomato paste
2 cups water
1 tbs. dark molasses
1 tbs. salt
1/2 tbs. salt
1/2 tbs. black pepper
2 tbs. ground cumin
5 tbs. chili powder
1 med. onion,chopped
pods hot pepper (optional)
Combine all ingredients in a large pot and mix well.Cover tightly and cook over low heat for 10 hours.
---

Crock Pot Stew Meat

4 lb.. venison,cubed
1/2 cup flour
2 tsp. salt
1 tbs. paprika
2 tsp. black pepper
4-5 strips thick sliced bacon
4 med. onions,peeled and halved
16 oz. fresh mushrooms,halved
1 can beer
1 tbs. vinegar
1 tbs. brown sugar
2 garlic cloves,minced
1/2 tbs. thyme
2-3 bay leaves

Put flour,salt and paprika in a plastic bag;add meat and shake until meat is coated.Chop the bacon into 1 inch squares.Place bacon,onions and half the mushrooms in bottom of crock pot.Add meat and flour mixture from bag. In small bowl,mix beer,vinegar,sugar ,garlic and thyme.Pour over meat.Add bay leaves.Cover pot,turn to low heat and cook 10 hours.Add remaining mushrooms an hour or so before eating.Serve over rice or noodles.This recipe is designed for tougher cuts of meat.

---
The Day After Deer
Submitted by Gayle Ambrosini
Hi,
Here's a really easy venison recipe for ya. It's a good hot sandwich with plenty of flavor that we've always had cookin' on New Years Day around here. Who wants to cook and do a bunch of dishes on New Years
day? :-) We call this, "The Day After Deer".
Paper plates and napkins for this one. Simple.
4 lb. venison shoulder or rump roast, cut into large chunks
3 large onions, quartered
1 large jar of salad peppers,juice included--don't drain
1 tsp. salt
1 tsp. garlic powder
1/2 tsp. black pepper
Put all ingredients into a large crock pot, top off with enough water to cover.
Cook on low from about 9 pm till noon the next day. Serve on a good kaiser roll.
Use the juice for dippin'
Enjoy..
Note:Thanks Gail.There's nothing any better than a family favorite recipe shared by a thoughtful visitor.

---
1 1/2 lb. venison, beef, raccoon, lamb or goat, cut up in 1 inch cubes orchunks (boil 20 minutes)
3 medium potatoes, peeled and chunked up
3 medium carrots, chunked 2 inches long
2 medium onions, chopped
1 large bell pepper, chopped
1 jalapeno pepper, chopped
4 sticks celery, chopped
2 medium tomatoes, chopped (may be whole or tomato soup)
4 oz. green beans
4 oz. corn
1 tsp. salt (or salt to taste)
1 tsp. black pepper
dash of red pepper
2 cloves or 1/2 tsp. garlic
1 Tbs.. Worcestershire sauce
2 c. water
Simmer 8 hours in Crock-pot. Stir once in a while.
Makes 5 quarts.

---
1 deer roast or stew meat (to
fit crock-pot)
1 can beef broth
Place deer meat in crock-pot. Add beef broth and 1 can
water; cook on low overnight or 6 to 8 hours.

---

Deer Beans

1 lb. ground deer
1 large onion
1 small bell pepper
1/2 c. barbecue sauce
1 tsp. onion salt
1 tsp. garlic salt
1 tsp. chili powder
1 large can pork and beans
1 tsp. basil
1 Tbs.. sage
2 Tbs.. brown sugar

Brown deer in heavy skillet. Add chopped onion and
pepper. Drain off liquid. Add spices. Mix well and add other
ingredients. Simmer in crock-pot 6 to 10 hours.

---

Crockpot Deer Steak

1 lb. deer steak(approximately 1/2 inch thick)
1 c. flour with salt and pepper
shortening
1 can mushroom soup
water

Cut deer steak in approximately 3 inch squares. Roll in
flour, salt and pepper to taste. Fry in hot shortening until
brown, turning once. Place pieces of steak in crock-pot. Mix
soup with 1 can water and flour left after coating steak. Mix
enough water to flour to make it smooth. Then pour over steak
in crock-pot. Make sure it covers steak. Cook on low heat for
6 to 8 hours. (Can test for doneness.) When done, turn on high
and thicken with cornstarch as you like.
Note: Use with rice, noodles or mashed potatoes.
---

Crock Pot Beaver

beaver, cut into serving
pieces
2 c. apple juice
salt and pepper

Salt and pepper meat, place in crock-pot and add apple
juice. Cook until well done, adding apple juice or water as
needed.
---
Crockpot Bear

1-2 lb of venison or bear steaks
1 qt of tomato juice
3/4 cup brown sugar
2 tbs. Worcestershire sauce
1/2 tsp. black pepper
1/2 tsp. celery seed
1 medium onion (diced)

Cook meat until thoroughly cooked in a crock pot. Drain off
fat and add ingredients above. Let simmer for at least 4 hours.
This recipe is simple to prepare and doesn't take a lot of
special ingredients. You won't know this is wild game.The gravy goes well with mashed potatoes.
---

Smothered Venison


2 - 2 1/2 lb.. venison steak (could use round steak or chuck)
1 pkg. dry onion soup mix
10 1/2 oz. can cream of mushroom soup
1/2 c. water

Cut steak into serving pieces, place in crockpot. Mix dry soup, water and
can soup. Pour over meat. Cook low 6 -8 hours.

You can add wine to this or add sour cream to the gravy after you have
removed the meat.
---
1 boneless elk or deer round steak
1/4 c flour
1/4 c marg. or butter
1/2 c boiling water
1 tsp. salt
2 or 3 green peppers
1 1/2 c. pineapple chunks
Cut steak in 1 inch cubes and dredge with flour.
Brown meat cubes on all sides in hot oil. Place in crock add water and salt. Place on high one hour, low for approx. 6 hours. Add green peppers and pineapple chunks to meat. Cook one hour longer.
On stove top prepare sauce of :
2 1/2 tbs. cornstarch
1/2 c pineapple juice
1/4 c vinegar
1/4 c sugar
2 1/2 tbs. soy sauce
Cook until sauce is clear and thick. Pour over meat mixture and heat until ready to serve. Serve over chinese noodles or cooked rice.

---
3 to 4 squirrels
1/4 c vinegar
2 qt. water
1/2 tsp. thyme
1/2 tsp. basil
1/4 tsp. oregano
1/4 tsp. sage
3 lg. carrots, sliced
4 lg. potatoes, diced
2 small onions, diced
14 1/2 oz can beef broth
10 1/2 oz can Golden Mushroom Soup
1 1/2 c fresh green beans
Soak squirrels in vinegar and water for at least 12 hours. Drain and rinse. Place in bottom of crock pot. Sprinkle spices over meat. Add carrots, potatoes, onions, and beef broth. Mix soup with 1 can of water and add to crock pot. If potatoes are not covered, add enough water to cover.

Cook on high for 6-7 hours, or until squirrel is falling off bones. During last 1/2 hour of cooking, add green beans. Remove squirrel from crock pot and discard bones. If needed, cut squirrel meat into smaller pieces. Return meat to crock pot. Stir and serve with crusty bread.
---
1/2 lb. ground venison
1/2 lb. cooked ham, diced
1 med. onion
10-1/2 oz. beef broth
1 tsp. sugar
1/4 tsp. pepper
1/2 lb. bacon, cooked and diced
2 15 oz. cans pinto beans, drained
20 oz. frozen mixed veggies
10-3/4 oz. tomato soup
3/4 tsp. salt
In the crock pot combine all the ingredients. Cook on high for 5-6
hours or low 10 hours.

---
3 lb. venison steak
flour
1/4 tsp. pepper
1/2 tsp. salt
1/2 tsp. garlic salt
1 pack Lipton onion soup mix
1 can mushroom soup
Mix flour, salt, pepper and garlic salt together. Coat meat with flour. Tenderize meat by pounding with edge of saucer or meat hammer. Brown in frying pan. Put in roasting pan or slow cooker. Pour both soups on top and cook for 3 hours at 325 ° in roaster or in slow cooker on high for 4 hours. You may add potatoes, carrots and onions, etc. if desired.
---
1 or 2 rabbits or pheasants
salt, pepper and paprika to taste
1 c. sour cream
1 c. cream of mushroom soup
1/4 tsp. Worcestershire sauce
2 tbs. instant onions
Season cut up meat. Mix sour cream, soup and Worcestershire sauce. Add instant onions. Cook in slow cooker on low for 8 hours.
---
2-3 lb. tenderized venison, cut into 1 inch cubes
1 green pepper, chopped
1 1/2 c. French dressing
1 lg. onion, chopped
2 carrots, pared and cut into 1 inch pieces
3 stalks celery in 1 inch pieces
1 can (16 oz.) whole tomatoes, mashed
1/4 c. quick cooking tapioca
1 whole clove garlic
1 bay leaf
salt and pepper to taste
Marinate venison in French dressing for 12 to 14 hours. Drain off dressing. Put meat in slow cooker with other ingredients. Cook on low heat for 8 hours.
---
2-3 lb. venison (or as much as you like)
1 lg. onion
1 lg. bell pepper
2 cans mushroom soup
2 cans water
salt to taste
Brown venison in small amount of shortening. Sauté onion and pepper in drippings.
Add enough flour to drippings to make a brown gravy. Use soup in the gravy instead of water. Pour the browned venison, pepper and onion, mushroom gravy, 2 cans of water and salt into a slow cooker. Cook all day or put it on at night and cook overnight.
---
3 lb. boneless venison chunks
1 lg. onion
1/2 c. green pepper, chopped
water
2 tsp. instant beef bouillon
1 (10 to 11 oz.) can tomato soup
1/4 c. Worcestershire sauce
1 tsp. garlic powder
1 tsp. dry mustard
1 tsp. thyme
1 tbs. paprika
2 tbs. brown sugar
buns

Remove fat from meat and place mat in crock pot or slow cooker. Add onion, green pepper and water to cover. Add bouillon. Slow cook until meat is well done and shreds easily with a fork. Let water cook down to about 1/2 cup of liquid. Add rest of ingredients and stir to mix. Simmer for about 1 hour, stirring occasionally. Meat should be pretty well shredded by the end of the cooking time.
Spoon over toasted bun halves to serve.
---
2 -3 pound venison round, leg or rump roast
1 can (12 ounces) beer
3 cloves garlic
salt and pepper
2 onions, sliced
3 bay leaves
2 cups barbecue sauce
Trim excess fat from venison. In large bowl mix beer,garlic, salt, pepper, onions and bay leaves; add venison. (Marinade should cover meat) Marinate in refrigerator for 12 - 24 hours, turning occasionally.
Remove venison and onions from marinade and place in crockpot. Pour 1 cup barbecue sauce over top.Cover and cook on LOW for 10 - 12 hours. Serve with remaining barbecue sauce.
Serves 6.
---
1 lb ground venison
1 can (16 ounce) whole tomatoes
1 green pepper, seeded and finely chopped
1 onion, finely chopped
1/2 cup raw long grain converted rice
1 tsp. salt
1/2 tsp. leaf basil
dash pepper
4 slices American cheese, cut into triangles
Place all ingredients except cheese in crockpot. Stir thoroughly to mix ground venison with other ingredients. Place 4 cheese triangles on top. Cover and cook on LOW for 7 -10 hours. Before serving, top with remaining 4 cheese triangles. 4 servings (about 2 quarts)

---
1 lb. bacon
2 lb. cubed deer
2 med. turnips
1 lg. can Veg-All
16 oz. can tomato sauce
1 diced onion
salt and pepper to taste
Fry the bacon first and then use drippings to brown floured deer meat (or beef). Put browned meat in a slow cooker and pour in the liquid from the Veg-All. Add the 16 ounce tomato sauce, the diced onion and cut up turnips. (Add water as needed to obtain desired consistency.) Cook 3 to 4 hours on high (all day on low) or until meat is very tender. Add Veg-All vegetables and bacon and cook an additional 15 minutes.

---
3 lb. ground venison
8 cans tomato sauce (15 oz.)
4 cans tomato paste (6 oz.)
12 med. onions
8 green peppers
1 tsp. oregano
1 tsp. salt
2 c. uncooked oatmeal
1 bay leaf
4 garlic cloves
Crisco oil

Mix venison meat with 2 cans tomato sauce, 3 cans tomato paste, 4 chopped onions, 3 green peppers, 1 tsp. oregano, 1 tsp. salt, 2 cups uncooked oatmeal. Mix well, make into small meat balls. Fry in Crisco oil until done. Set aside on plates to cool.
In a slow cooker put remaining tomato sauce, tomato paste, chopped onions, chopped green peppers, 4 crushed garlic cloves and cook for 5 hours. Add bay leaf one hour before done. Add meat balls 1/2 hour before serving.
Makes 3, 4 or more dozen meat balls.
Mountain Breeze Wild Game:Excellent site
---
© 1999, 2000-2001-2002-2005.Going Home,All rights Reserved