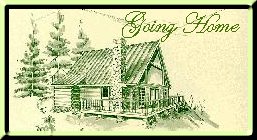 Wildplants
After the Hatfield and Mc Coy feud ,newspapers of that era,forever changed the reputation of mountain folk.Gone was the reputation of being proud and independent people with a spirit of survival.They were suddenly displayed as ignorant and slovenly,with little but a pot of overcooked greens and fatback to eat.This ignorance is perpetuated to this very day.You'd be surprised how much was stolen from the mountain people after the rest of the country had been convinced the "hillbillies" weren't "really" worth much as a culture.

Wild plants and their usage was very much part of the the diet of mountain people when I was a child.There was a wealth of greens there for the picking if a person knew what they were looking at and how to prepare them.These recipes are just a tiny example of how some of these plants were used.



---

The blue violet is a common wildflower with small,heart-shaped leaves rich in vitamins A and C. These can be added to the salad or boiled or steamed as a cooked green.
---

Venison Acorn Stew--Traditional

2 lbs venison, cut up
1 Cup finely ground acorn meal

Cover venison with water in pot or basket; Add hot rocks to simmer
until meat almost falls apart. Remove meat from broth and chop into
fine pieces. Return to pot with liquid and stir in acorn meal. Serve
hot.
---
Date: Mon, 22 Jul 2002 02:55:59 +0000 (UTC)
From: Mary Victoria Parker
Newsgroups: rec.food.recipes

Acorn Meal
Acorns
Water
Make meal by grinding dry, raw acorn kernels (after shelling). Mix with
boiling water and press out liquid through a cheesecloth. With very bitter
acorns, repeat this process several times. Spread meal on a tray and
thoroughly dry in oven at 250F.
This meal will cake during the drying process. Regrind using a food chopper.
Then, seal in containers, preferably glass jars.
Note: All acorns contain tannic acid or tannin. This is what causes the
bitter taste, the same as the soft brown lining in pecans that we have all
tasted if we have cracked open pecans and eaten them raw. The white oak
family has less tannin than the black oak family. The white oak family
acorns I have tried are White Oak, Burr Oak, and Club Oak. There are many
varieties. White oaks have rounded leaves. Black oaks have pointed leaves.
Squirrels go for white oak acorns first. They're not dumb. They don't like
the tannin either. Black oak acorns will make you pucker up just like eating
unripe persimmons.
2 1/2 lb stew meat, cubed
1 1/2 qt water, or more as needed
2 large onions, coarsely chopped
-salt and pepper to taste
2 3 pounds acorns (enough to make 1 cup of acorn meal)
Place meat into a pot with water and onions. Bring to boil, reduce heat and
simmer for 3-4 hours or until meat is very tender. Add more water if
necessary. There should be about 3 cups of broth when meat has been cooked.
Add salt and pepper to taste, and keep the stew warm. Shell the acorns and
grind them in food processor or blender into a very fine meal. With a
slotted spoon remove the meat and onions from the pot and place into a glass
bowl. Add the acorn meal to the broth and blend well. Bring the broth to
boil;pour it over the meat mixture and blend well. Adjust seasoning by adding more salt
and pepper if desired. Serve immediately with Indian Fry Bread.
Serves 6.

Acorn Griddle Cakes
2/3 cup finely ground leached acorn meal
1/3 cup unbleached flour
1 tsp. baking powder
1/3 tsp. salt
1 tbs. honey
1 egg, beaten
3/4 cup milk
3 tbs. melted butter
Combine dry ingredients. Mix together egg and milk, then beat into dry
ingredients, forming a smooth batter. Add butter. Drop batter onto hot,
greased griddle. Bake, turning each cake when it is browned on underside and
puffed and slightly set on top. Makes 12 to 15.
---

I found this excellent article submitted by Jan at rec.food.recipes

Subject: Acorn Pound Cake
Date: Mon, 22 Jul 2002


Acorn

To Shell:
Acorns are best shelled with a nutcracker or a pair of pliers. Simply grip
each nut the long way and pinch, then grip it the short way and pinch.
Presto!
Out pops the clean, white kernel.

To Grind:
Put a cup of shelled acorns in a blender, fill the blender's container up
with water and whiz away at high speed for a minute or two.

To Leach:
Pour the acorn pulp into a dish towel lined colander. Place the colander
under slow running water and work the pulp around with your hand for about
five minutes. The water now runs clear. Taste the meal. If bitter, continue
rinsing. The meal should taste rather bland. Press out the excess liquid
and store in the refrigerator or freeze until ready to use.

To Use:
The possibilities are endless! Add acorn meal to mush, stew, or soup. Use
it in turkey dressing. Substitute acorn meal for corn meal or use it to
replace part of the flour called for by your favorite bread, cake or cookie
recipe. If you do substitute, cut down a bit on the usual amount of liquid
and shortening, as the acorn meal is high in both vegetable oil and water

1 cup sugar
2 eggs
1/2 cup acorn meal
1/8 tsp. salt
1/8 tsp. cream of tartar
1/4 tsp. soda
1/4 cup of milk
1/2 teaspoon of vanilla

Blend sugar, eggs and acorn meal together in a bowl. In another
bowl, sift salt cream of tartar and soda Stir the second mixture into the
first (a small amount at a time) alternately with milk. Add vanilla and
beat well. Pour into an oiled and floured circular pan (8 inch in diameter) and bake at 350º for about 1 hour. No need to make frosting. . . Jan

---

Acorn Coffee

acorns
cracked wheat
water

Select plump, round, sweet acorns. Shell and brown in oven. Grind
in a coffee mill and use as ordinary coffee.
Hull out a half cup of small acorns. Add a half cup cracked wheat.
Mix. Roast in your oven. Pound in a mortar. Boil with water to
get your coffee. Add honey, molasses, or brown sugar to sweeten.
---

Willow Salad

Best eaten in the spring and early summer while the
leaves are still tender. Pick a bowl of willow buds and
leaves. Rinse and drain. Dress with salt, pepper, salad oil
or melted caribou fat, vinegar or lemon juice, pinch of crushed
dill seed and 1 teaspoon onion flakes reconstituted in vinegar.
Toss and serve.
Fireweed stalks and leaves, when young and tender, make an equally good salad.
---

Thistle


The purple-headed variety is the national flower of Scotland. Remove prickles and boil young leaves. Peel tender shoots and eat raw or boiled. Roots of younger stemless plants can be cooked and in some varieties a small edible nut is located at the base of the flowerhead. Found worldwide.
---

Cattail Flour

Dig up the cattail roots, peel and let them dry out. Once they are dry,you grind them up into a fine powder that resembles the flour we use today,removing any strings. You then substitute the cattail flour for wheat flour when making biscuits.

Another tasty dish is steamed cattail shoots. Dig up the shoots in early spring. Wash and steam them until tender. They have a flavor similar to asparagus.

---
small tender polk stalks
1 c. flour or cornmeal
Peel poke stalks; wash and cut into 1-inch pieces. Roll
in flour or meal. Fry in hot oil until brown.

---

Elderberry Flower Fritters

1 c.flour
1/4 c.sugar
1 tsp. baking powder
1/4 tsp.salt
1 egg
1 c. milk
elderberry blooms

Wash blooms leaving on stem to dry on paper towel. Mix
remaining ingredients. Dip blooms in this mixture and brown in deep oil.
Serve with syrup.
---

Wild Greens

These are gathered from the wild .

1 large paper bag full polk salad, washed and parboiled
twice (only tender leaves and top of this is used)
1 large paper bag full lambs quarters, washed good
4 to 5 stalks pepper weed, washed good

Put all of these together in large pot. Add 1 to 2
tablespoons of salt and 1/2 to 3/4 cup bacon grease. Cover
with water and cook until good and tender. Serve with corn-
bread and pinto beans. Very tasty.
---

Blackberry Wine

Recipe By : Food and Recipes of the Smokies

7 quarts blackberries, washed
3 1/2 quarts water
7 pounds sugar
2 quarts water
1 egg white

Add 3 1/2 quarts water to mashed berries and let stand 24 hours. Strain.
Beat egg white, add sugar and 2 quarts water. Boil 5 minutes and skim; cool. Add syrup to juice, stir, and put in cloth covered jar. Skim for 10 mornings, then cover with cloth and let stand until fermentation stops.
Bottle.
Ferne Shelton, Southern Appalachian Mountain Cookbook
---

Rose Hip Jelly

Top and tail washed berries and put in a kettle with a little water to stop them sticking. Bring to a boil, then simmer without stirring till very soft (45-60 minutes.)

Sieve (the seeds of some wild rose hips contain an irritant, so be quite sure to strain them all out). Put into a clean pan, with a little boiling water if the pulp is very thick. Cook gently for 10-15 minutes longer; strain through a cloth.

Measure this juice and add 1 1/4 cups sugar per 2 1/2 cups juice.
Stir to dissolve; cook for 20 minutes, add grated lemon rind (approx. 1/2 lemon per 2 1/2 cups) and seal.

Note: It is important to know that you should wait until the
rose hips appear "withered," until frost or late autumn.
---

Quick Spinach

Make this recipe with spinach or chickweed or lamb's lettuce or lamb's quarters or nettles. With spinach wash and shake off as much water as possible because a great deal of water will come out of the spinach itself during cooking.

Do not cut the spinach.

With the other plants, add a half cup of water after washing, and again, do not cut the leaves. After cooking, the dish can be kept in the oven for a few minutes. It will retain its green color and flavor.If you dislike "spinach", you will enjoy a new, flavorful taste.


2 lb. leaves
1 full tsp. salt
3 tbs. oil or
2 heaping tbs. lard


1. Heat oil or lard in skillet until hot.
2. Add spinach and salt,
3. Stir and turn for 3 minutes and it is done.
---

I got this off the FIDO "Cooking" echo/email list.


"Purslane is one of my favorite wild edibles, but has anyone tried purslane stem sweet pickles? I let mine go to seed first and shake off all the seeds into the soil again before I harvest. Usually by the time the plant has gone to seed some of the stems are quite fleshy and thick. I cut the leaves off and eat them in a casserole but the
stems I cut into 1" lengths and use my sweet pickle recipe on them. The purslane pickles are so tasty! You can substitute the stems in any sweet pickle recipe."

---

Acorn Bread


Mix a cup of the ground acorn meal with 3 teaspoons of baking powder, a tsp. of salt, 3 tablespoons of sugar or honey, and a cup of white flour.

Separately, to a beaten egg add a cup of milk and 3 tablespoons of oil. Stir this gently into the dry mix, then pour into a well greased pan.

Bake your dough at 400°F for 30 minutes. Top with butter when it comes out of the oven. Best served fresh from the oven.

NOTE: Pour the dough about 2/3 deep in muffin tins for some tasty muffins.
Bake them for 20 minutes and serve them with jelly.
---

Acorn Cookies

1 3/4 cups flour
1/2 tsp. salt
1/2 tsp. baking soda
1 tsp. baking powder
1 tsp. cinnamon
1 tsp. nutmeg
1/4 pound butter
1 tsp. vanilla
1 cup sugar
2 eggs
1 cup raisins
1 1/2 cup chopped acorns

Stir together the flour, salt, baking soda, baking powder, cinnamon and nutmeg.
Set aside. In a large bowl, cream the butter. Add the vanilla and sugar and beat well. Add the eggs and beat until smooth. Gradually add the sifted dry ingredients, beating until thoroughly mixed. Stir in the raisins and acorns.

Place well rounded teaspoonfuls of dough two inches apart on a foil covered cookie sheet. Bake in a preheated 400° oven for 12-15 minutes.
---
1/4 cup chopped bacon
6 tbs. sunflower meal
1 tbs. cornstarch
2 cups water
3 tbs. chopped onion
salt
Fry bacon and onion until dark brown. Add sunflower meal, cornstarch
and salt and cook for a minute, stirring, slowly add water, while
stieeing. Lower heat and cook until thick. Add more water if
necessary. Use as a sauce for vegetables or mush.
---
Fresh fiddleheads contain a toxin,and should be carefully washed
in several changes of cold water,then thoroughly cooked in boiling
water for 15 minutes or steamed for 10 to 12 minutes until tender.
Because most species of bracken are very toxic, you should either have an expert identify the plant or buy them from a reputable shop.
Fiddleheads Steamed in Lemon Oil
1 cup water
2 tbs. lemon oil
3 cups trimmed and cleaned fiddleheads
salt
freshly ground black pepper
Combine the water and lemon oil in a pot with a steamer insert.
Bring to a boil. Reduce to a simmer. Place the fiddleheads in
the steamer basket; cover and steam until tender, about 6 minutes.
Remove from heat and season with salt and pepper. Divide among 4
plates and serve immediately.
---

Fiddlehead, White Bean and Shrimp Salad

1 pound cooked shrimp
15 ounce can white beans, drained and rinsed
1 cup trimmed and cleaned fiddleheads, blanched until tender
1 cup diced red onion
3 tbs. rice wine vinegar
salt
4 tsp. chopped parsley
freshly ground black pepper

Combine all ingredients except parsley in a bowl. Refrigerate
for 1 hour. Toss in the parsley. Divide among 4 plates and serve
with crusty French bread.
---
Flounder with Fiddleheads and Carrots Wrapped in Lettuce
2 flounder fillets, cut in half lengthwise
salt and pepper
2 carrots, peeled, finely julienned and steamed
1 cup trimmed and cleaned fiddleheads, steamed
4 large lettuce leaves, blanched
4 scallion stems, blanched
Season the flounder with salt and pepper. Make a later of carrots
and then a layer of fiddleheads down the length of each strip of
flounder. Tightly roll up each strip. Wrap each flounder roll in
a lettuce leaf to make a neat package and tie with a scallion stem.
Steam of 10 minutes. Slice the packages in half and divide among
4 plates. Serve immediately.

---

Baked Day Lily Tubers

diced onion
4 tbs. butter
6 tbs. flour
3 c milk
5 slices American cheese

Melt butter and add flour and stir. Add milk all at once and stir until
thickened. Melt in cheese, add salt and pepper to taste. Half fill
casserole dish with cleaned and sliced tubers and diced onion. Pour
white sauce mixture over tubers and bake in a 350° oven for 45
minutes or until done. You can layer this if you want but I find that filling the casserole dish only half way saves your oven from the spill over
that happens with cheese dishes.
---

Chicory Dressing

1 garlic clove
1 pn salt
3 tbs. olive oil
1 tbs. red wine vinegar
1 tbs. chives, chopped
2 tbs. sorrel, chopped
1 tsp. dried basil
2 tbs. plain yogurt

Slice garlic in half, shake a pinch of salt in a wooden salad bowl, and
rub the inside of the salad bowl with garlic halves. Mix remaining
ingredients in a small jar with lid. Shake vigorously. Spoon over mixed
greens, such as chicory, dandelion, lamb's quarters, henbit, violet
leaves or any others.
---

Chickweed Casserole

1 cup bullion
1 cup water
1 1/2 tsp. minced onion (wild if possible)
1 1/2 tsp. salt, dash of pepper
1 cup fresh chickweed
1/2 cup of rice
1/2 stick margarine
1/4 cup grated cheese

Bake at 325 ° for 45 minutes.
---
2/3 cup finely ground acorn meal (leached)
1/3 cup unbleached flour
1 tsp. baking powder
1/4 tsp. salt
1 egg, beaten
3/4 cup milk
1 tbs. honey
3 tbs. melted butter
Combine dry ingredients in a mixing bowl. Mix together milk, egg and honey and beat into dry ingredients to form a smooth batter. Stir in melted butter.Drop by tablespoonfuls onto a hot greased griddle.
Makes 12 to 15 griddle cakes.
Preparing Acorns for use
Note* to leach, cover freshly hulled acorns with water and bring them to a boil. Boil for 30 minutes, drain and add fresh water. Repeat this process at least three times or until the boiling water is a light tea color and the bitter taste is gone. Dry the nut meats in a slow oven (150*F) When dried the nutmeats can be ground in a grain mill to make flour.
---

Note:Poke comes back in the same place year after year.I always loved taking a knife and paper bag to my "secret" places and bringing my mother a mess of the poke when it was just the right size to surprise her.She loved it so much and that gave us both a nice moment.


Collect tender young shoots of Poke. ** Do Not cut below surface of ground as root is poisonous** Wash and cook leaves and stems together. Parboil;then wash well in two or three waters (to avoid strong taste.) Put 3 Tbs. grease (bacon drippings) in fry pan; add salt; fry cooked greens. When cooked; you can scramble 3 eggs in with the greens or serve with sliced boiled eggs.

Poke is also good mixed half and half with turnip greens or mustard greens and cooked this way.

Mrs. Moldon Tayse
Mrs. Claudine Cassetty
---
1 cup boiled Poke
1 box Three Minute Rice
2 tbs.chopped onion
2 tbs. butter
1 can mushroom soup
2 cups water- more or less
1 jar Cheez Whiz
Cook rice 5 minutes. Sauté onions in butter; add all other ingredients; mix well.
Put into casserole dish. Bake at 300° for 30 minutes.
Mrs. Maude Crabtree
Mrs. Elva Tardy
---
Collect tender stalks. Parboil to remove skins. Pack into jars. Combine 1
cup vinegar, 1/2 cup sugar, 1 tsp. salt, 1 stick cinnamon, several whole
cloves.Boil; pour over poke stalks. Seal
---
Wild Greens
One of my favorite memories is when Mom decided she wanted greens for supper.Garden space was never wasted for this.Too many,delicious varieties grew wild for the picking.She and a neighbor lady would gather us children up and armed with a bag and knife,off we'd go to gather greens.It was more like fun than work.
Here are just a few that we always welcomed on the supper table:
---

Burdock

In the spring the leaf looks like a leaf of rhubarb and the tall stalks covered in cockleburs in the fall make this easy to identify.If the plant is a sturdy species,the root can be 2 feet long or more.The root can be seasoned and boiled,or just peeled and sliced to saute'.



3 lb. root stock, sliced and boiled
¼ to 1/3 c. cider vinegar (to taste)
2 hard-boiled eggs, chopped
2 tsp. dry mustard
4 green onions, finely minced
2 tsp. tarragon
1 sm. cucumber peeled, seeded, chopped
2 tbs.prepared horseradish
1 c. (packed) parsley, minced
½ to 1 c. mayonnaise
½ c. (packed) minced fresh dill weed(2 tbs. if using dried dill)
½ to 1 c. sour cream
1 to 2 tsp. salt (to taste)
1 stalk celery, minced
½ c. toasted sunflower seeds (opt)or freshly ground black pepper (to taste)
1 c. chopped cashews (opt)


Cook the burdock root as described above, drain. Thoroughly combine all ingredients, cover and chill. Makes a great main dish for
lunch during those hot summer days, and of course, goes well with any
barbecue! If collecting that many burdock roots proves to tiresome
substitute potatoes to make up the difference.
---
Scalloped Burdock Root with Garlic Chives (Chinese Chives)
3 cups sliced, cooked Burdock root
3 tbs. chopped garlic chives
2 tbs. margarine
¾ cup warm milk
½ tsp.salt
Pepper, as desired
Preheat oven to 350°F. Layer the burdock, with chives sprinkled over
each layer, in a buttered casserole. Combine the margarine, milk, salt,
and pepper, and pour this mixture over the burdock. Bake for 35 to 40
minutes. Serve topped with a sprinkle of fresh chives.
---
3 cups burdock root, sliced
1 medium onion diced
parsley
garlic powder
chives
salt and pepper
1 egg
½ to 1 cup flour
Prepare burdock as described before in two water bathes. Drain off
water and mash. Set aside and allow to completely cool. Add
additional ingredients using just enough flour to make the mixture stiff
and shape into small palm sized pancakes about a half inch thick.
Heat oil in a skillet and brown pancakes on each side. Serve hot with
your favorite sauce.
The flower stalk that form the second year is also edible after being
peeled. Collect the stalks just as the flower heads begin to form. Every
bit of the bitter green rind must be peeled of leaving the white pith.
This can be eaten raw in a salad, candied or added to casserole dishes.
---
Prepare the flower stalks as described above taking special care to
remove all of the green rind. Cut into 3 inch sections. Boil for 20
minutes with just a pinch of soda. Make a syrup with ½ cup water, 1
cup sugar and the juice and grated peel of one lemon. Add cooked
burdock and boil until the burdock appears clear, drain and roll in
granulated sugar. Store in an airtight container on wax paper layers.
---
2-3 cups chopped leaf stalks
5 fresh red tomatoes
1 small onion
fresh green chiles
1 clove garlic
salt and pepper
Combine ingredients in a sauce pan and simmer for about 15 minutes. Add chips and appetite.
---
1 pound of sliced burdock stems
1 1/4 cups sugar
3 tbs. chopped crystallized ginger (about 1 ounce)
1 tsp. grated lemon peel
Combine all ingredients in heavy medium saucepan. Stir over medium-high heat until sugar dissolves. Bring to boil. Reduce heat to medium and simmer until jam thickens and mounds on spoon, stirring often to prevent scorching, about 20 minutes. Transfer to bowl. Cover;chill.
---
2 c mixed fresh greens such as chervil, chives, dill, sorrel, nasturtium leaves, and dandelion leaves
2 shallots; peeled
1 c plain yogurt
1/2 c cottage cheese
Green sauce has been made for centuries by crushing seasonal herbs and greens with a mortar and pestle. It is traditional to use any seven herbs and greens since seven is a lucky number. Combine the ingredients in a blender or food processor and mix to desired consistency. Keep
refrigerated. This recipe is great mixed in with a hot baked potato or a creamy sauce.
---

Wild Green Salad

1 c wild onions well chopped
1 qt watercress
¼ c sheep sorrel
1 ½ c dandelion leaves

DRESSING

1/3 c sunflower seed oil
1/3 c cider vinegar
3 tbs. maple syrup
¾ tsp.salt
¼ tsp. black pepper

Toss together the salad ingredients. Combine the dressing
ingredients and mix well. Toss the salad in the dressing and serve.

---

Lambs Quarter

Pick the young leaves and tender stalks and tops of older plants. High in vitamin A & C .Use the leaf as you use spinach: cooked or raw Boil in small amount of water, season well. Seeds can be softened in water, and ground to make a black flour that can be added to regular flour for pancakes and muffins.

Lambsquarters weeds, is really wild spinach, and according to the United States Department of Agriculture (USDA). Agricultural Bulletin #8,
Composition of Foods, the most nutritious green leafy vegetable around.
---

Plantain

This little plant has a fresh delicious taste with out being strong.In fact,it grew all over our yard so it was never hard to find.heh-heh The young leaves can be boiled with seasonings and used fresh in salads. Seeds can be ground for flour and mixed with wheat flour for muffins and pancakes. The leaves can be used for a tea by adding to boiling water and steeping for 30 minutes or more.

---

Ferns

They have a taste much like asparagus.If you cook them with bacon ,onion and a little seasoning in water,you will be pleasantly surprised how good they taste.
---

Wild Garlic

Great in salads, soups and fried foods,wild garlic is usually found around heavy woods with a light undergrowth or along shaded roadsides close to streams.It's growing season is short but can be transplanted to your garden easily.For winter use,chop and freeze.
Note: For the sake of conversation,I discourage anyone from digging up any wild plants.
---
Balsam root- all of the plant can be eaten: leaves - raw or steamed (also
used for tobacco): taproots - dried, roasted or steamed:
seeds - pounded for use as a flour or eaten raw

Goldenrod- the leaves are eaten as a green

Lady fern- were traditionally used as a covering for food, much like today's wax paper - the fiddleheads are a spring delicacy and are eaten raw or cooked
---

Mustard plant

In some bottom land my dad owned,these plants grew in abundance.There's nothing any prettier than a mass planting of these.
Tender spring mustard leaves can be used fresh in salads, or chopped and cooked with eggs and casseroles. The yellow mustard flower makes a beautiful and flavorful addition to a green salad.

---
Mallow

Tender young leaves can be used raw in salad. Leaves and smaller stems can be cooked (steamed, in casserole, in omelets ).The young flower buds ("cheese wheels") make good pickles.

---
Miner's Lettuce

This spring delicacy is excellent in salads. It can also be lightly steamed or simmered and used like spinach.Miner's lettuce can be eaten raw or boiled. Raw, it has a mild taste like leaf
lettuce. Boiled, it is similar to Swiss Chard. The leaves are delicate, so don't overcook! It takes about 200 mid-size leaves to provide a nice single serving, but since these species are so abundant this quantity can be quickly collected. Miner's lettuce can be used in a salad along with tomatoes and other herbs. When boiled, it is best when seasoned or topped with butter.

---
Milk Weed
Use the same techniques with the young shoots, buds and young pods, since all parts of milkweed are bitter when raw.
In a large saucepan boil 3 quarts of water.
Add 1 quart of cleaned milkweed parts, cut into serving pieces.
Boil hard for 1 minute; drain and repeat with fresh water two more times. Check for bitterness, then proceed with the following recipe or serve hot with 1/4 cup butter or margarine, melted and drizzled over the top.

---
Cattails

Scrape off two cups cattail flowers and place in a bowl with:
2 beaten eggs
½ cup melted butter
one medium, finely diced onion
½ tsp.sugar
½ tsp. black pepper
¼ tsp. dried or fresh chopped parsley
Mix well then add 1 cup scalded milk slowly to the mixture. This is then poured into a greased casserole dish garnish with ½ cup shredded cheddar cheese and cooked at 275 ° for 30 minutes.

As the pollen ripens shake it off into a zip lock back and use it as a
flour substitute for pancakes, muffins and other quick bread recipes.
Cattail pollen has a distinctive flavor and will add a yellow color to any recipe. For more yellow coloring reduce the amount of conventional flour in your recipe and add more pollen.
¼ cup cattail pollen
1 ¾ cup flour
3 tsp. baking powder
1 tsp. salt
4 tbs. shortening
¾ cup milk
Mix ingredients, roll out on a floured surface and cut biscuits. Place in 425 ° oven for 20 minutes.
---
Use the dry root method for extracting the flour from the roots. After the first flour has been removed from the fibers boil the roots for 10 minutes in just enough water to cover them. Take 4 cups liquid and add four cups sugar and one box of commercial pectin. Bring to a
hard boil and boil for one minute. Place in sterilized jars and seal..
This jelly has a wonderful honey color and is remarkably good.



---
© 1999, 2000-2001-2002-2005.Going Home,All rights Reserved