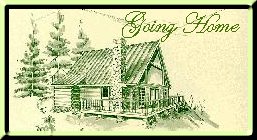 Folklore of Flowers and Herbs
Hidden deep in the forests of the mountains,fairies of all sort dart among the flowers,singing their magical songs.Here are some herbs and flowers that may hide them.Be very,very quiet.



right click on note to turn music off
Flower

Meaning

African violet
Such worth is rare
Anise
Aphrodisiac
Basil
Romance
Apple blossom
Preference
Bachelor's button
Celibacy
Bay
Change in dying
Bracken
Fern seeds that were gathered in the middle of summer were of a gold color and were thought to make someone who wore them invisible and also would bring them gold.
Broom
Humility
Burdock
Importunity
Buttercup
Childishness
Camellia
Good luck gift to a man
Caraway
Wards off thieves, keep lovers faithful
CarnationRed
Ardor
Carnation Pink
A woman's love
Carnation Deep Red
Alas,for my poor heart
Chamomile
"All who know you will love you"
Chrysanthemum (red)
"I Love You"
Chrysanthemum
Other color:Slighted love
Chrysanthemum
White:Truth
Chamomile
Energy in adversity
Clover
For good luck; gives a person
clairvoyant powers
Columbine
Folly
Crocus
Cheerfulness,gladness
Coriander
Hidden worth
Cardamom
"Knowing exactly what to say." Will bring peaceful thoughts
Catnip
Relieves colic in babies Amulet for courage
Chapparal
Aids in healing skin blemishes, acne, arthritis & allergies
Chives
Protection, Healing
Comfrey
Aids in healing respiratory ailments, anemia, arthritis, fractures
Coriander
Hidden Merit, Aphrodisiac, Geranium, Scarlet: Consolation
Daffodil
Innocence




Forget-me-not
True love
Fuchsia
Fast
Gardenia
Secret, untold love
Honeysuckle
Bonds of love
Ivy
Friendship, fidelity, marriage
Jasmine
Amiablity, transports of joy, sensuality
Leaves (dead)
Melancholy
Lilac
Youthful innocence
Lilly of the valley
Return of happiness
Lilly
Purity, sweetness
Magnolia
Dignity, perseverance.
Marigold
Jealousy
Mint
Virtue
Orange blossom
Your purity equals your loveliness
Orchid
Beauty, magnificence
Pansy
Thoughts
Peach blossom
I am your captive
Petunia
Your presence soothes me
Poppy
Sleep
Rose, any color
Love
Rose, deep red
Bashful shame
Rose, single, pink
Simplicity
Rose, thornless, any color
Early attachment
Rose, white
I am worthy of you
Rose, yellow
Decrease of love, rise of jealousy
Rosebud, white
Girlhood, and a heart ignorant of love
Rosemary
Rememberance
Sunflower
Haughtiness
Tulip, red
Declaration of love
Tulip, yellow
Hopeless love
Violet, blue
Faithfulness
Violet, white
Modesty
Zinnia
Thoughts of absent friends
Dedicated to Kay-the best little sister in the world.


My mind is like a steel trap - rusty and illegal in 37 states.
I just got lost in thought. It was unfamiliar territory.



---
© 1999, 2000-2001-2002-2005.Going Home,All rights Reserved