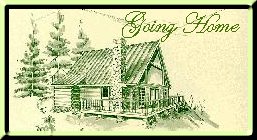 ---
1 lb. fish fillets
1/3 c. sour cream
1 tbs. lemon juice
1/2 tsp. chili powder
3/4 c. finely crushed corn chips
2 tbs. margarine or butter,
melted
If fish fillets are large, cut into 5 serving pieces.
Mix sour cream, lemon juice and chili powder. Dip fish into
sour cream mixture; coat with chips. Place in generously
greased 13 x 9 x 2 inch baking dish. Pour margarine over fish.
Place dish on oven rack that is slightly above middle position
of oven. Cook, uncovered, in 500 ° oven until fish flakes
easily with fork, 10 to 12 minutes. Serve with sliced avocado
and tomatoes if desired.
---

Deep Fried Fish (Fresh Fish)

fish
1 tsp. baking soda
1 tsp. salt

Clean and/or fillet fish and put in cold water, adding
baking soda and salt; leave in water 1 to 2 hours.

Batter:
4 heaping tbs.. corn meal
1 c. flour
3/4 can beer
Mix and then dip fish pieces into it. Deep fry in hot
fat.
---
1/2 c. chopped onion
1/2 c. chopped celery
1/4 c. butter or margarine
2 c. cornbread stuffing mix
1/4 c. snipped parsley
1/2 tsp. salt (optional)
1/4 tsp. pepper
1/4 tsp. ground sage
1 egg, slightly beaten
4 fish steaks (about 2 lb.),1 inch thick
1/2 tsp. salt (optional)
2 tbs. lemon juice
paprika
Cook and stir onions and celery in butter or margarine in 2 quart saucepan over medium heat until tender; remove from heat. Stir in cornbread stuffing mix, parsley, salt, pepper,ground sage and egg. Place fish steaks in greased jelly roll pan (15 1/2 x 1 inch); sprinkle with 1/2 teaspoon salt, 2 tablespoons lemon juice and a bit of paprika. Spoon stuffing around fish steaks. Cook uncovered in 350 ° oven until fish flakes easily with fork, 35 to 40 minutes. Cut fish steaks into halves. Yield: 8 servings.
---

Old Timey Salmon Patties

Yield: 8 servings

2 c salmon, boned
1 md egg
1 c bread cubes, soft
1/2 c milk
1 tsp. lemon juice
1/8 tsp. pepper
1/2 tsp. salt
paprika
1 md egg
cracker crumbs

Combine salmon, egg, bread crumbs, milk, lemon juice, pepper and salt
together in a bowl..Mix well until salmon mixture can be molded. Let stand in refrigerator for about 15 minutes. Remove from refrigerator and form patties from salmon mixture. Dip patties into beaten egg and then into crushed saltine cracker crumbs. Fry in hot oil until browned. Sprinkle with paprika for color and serve with lemon wedges.

---

Fish Cakes

This is an old recipe .

6 to 8 fillets of fish fillets
1 to 1 1/2 cup water
1/4 cup white sauce (I use flour & water base)
1 tbs. dried parsley
2 tbs. finely minced fresh onion
1 tsp. paprika
1/2 tsp. salt
1 tsp. black pepper
1/4 to 1/2 cup fine bread crumbs


Parboiled the fillets in in large pan with approx. 1 to 1 1/2
cup water. for 5 to 6 mins. Set aside fillets, to cool and then crumble them with your clean fingers and put in med. size bowl.
Mix gently all ingredients, form into round cakes. If mix seems too moist, put cakes into a small amount of bread crumbs for coating, place in preheated fry pan with either 100% pure virgin olive oil or safflower oil, and brown until golden on each side. Drain onto paper towels.
---

Elegant Southern Seafood Cake


Yield: 8 servings

1 pk cornbread mix, prepared
1 red onion, small
1 red bell pepper, small
1 green bell pepper, small
2 garlic cloves
2 tsp. olive oil
1 lb lump crabmeat
1/2 lb shrimp
1/2 lb flounder fillets
1/4 lb scallops
1/2 c mayonnaise
2 tsp. lime juice
1/8 tsp. cayenne
salt to taste
white pepper to taste
6 tsp. clarified butter

Well in advance, prepare cornbread according to package directions. Cool and process in food processor or blender to make fine crumbs. et aside. Finely chop onion.Remove seeds and veins from peppers and chop into approximately 1/2 inch pieces. Peel, chop, and finely crush garlic. Saute onion in 10 inch frying pan in hot olive oil until soft, about 4 minutes. Add peppers and garlic and continue cooking until peppers are almost tender.
Meanwhile, peel shrimp. Coarsely chop shrimp, scallops and flounder. Remove onion/pepper mixture from heat and add seafood, mayonnaise and lime juice.
Stir gently to prevent breaking up crab. Season to taste with salt, pepper and cayenne. Shape into patties and coat both sides with cornbread crumbs. (May now be placed in a plate and refrigerated for up to an hour) .
When ready to serve, heat 2 tablespoons of the clarified butter in the frying pan over a moderately high flame.Saute 3 cakes at a time until golden on both ides, about 2 minutes.Add more butter as necessary.
---

Cracker Coated Fried Perch

2 eggs
1/2 c. milk
2 c. butter flavored cracker crumbs
1/2 tsp. garlic salt
1/4 tsp. dried oregano
1/4 tsp. dried tarragon
1/4 tsp. pepper
l lb. lake perch fillets
cooking oil

In a shallow bowl, beat eggs & milk. In another shallow bowl, combine
cracker crumbs, garlic salt, oregano, tarragon & pepper. Cut perch in
serving size pieces; dip in egg mixture, then coat with crumbs. Heat oil in
skillet over medium heat. Fry fish to several min. on each side or until it
flakes easily with a fork.

Yield: 4 servings.
Betty G.

---
1 pound fish fillets -- 1/2 inch thick(fresh or frozen, white fish)
1/4 cup all-purpose flour
1/4 tsp. lemon pepper
1 egg white
1/4 cup fine dry bread crumbs
1/4 cup cornmeal
1 1/2 tsp. lemon peel -- finely shredded
1/2 tsp. dried basil -- crushed
nonstick cooking spray
Preheat oven to 450°. Cut fish into serving size pieces. Mix flour, lemon
pepper, and 1/4 tsp. salt in a shallow dish. Beat egg white until frothy;
place in another shallow dish. Combine bread crumbs, cornmeal, lemon peel, and basil in a third shallow dish. Dip top of fillets into flour mixture; Shake off any excess. Dip tops into egg white; coat with crumb mixture. Spray a shallow baking pan with nonstick cooking spray. Place fillets in pan, coating side up; tuck under thin edges. Bake for 6 to 12 minutes or until fish flakes easily with a fork.
---

Cajun Catfish

6 / 5-7 oz. whole catfish, cleaned with tails and fins on
2 cups dry breading
2tbs Cajun seasoning mix
oil to cook

Score to the bone on both sides
Dust fish with 1 tbs. Cajun seasoning, inside and out.
Toss fish in bag with the dry breading, shake of excess, place on rack to
dry for 15 minutes at room temp. Heat oil in deep fryer to 375°. Add the fish, do not crowd. Cook until they float high, remove, drain and keep warm while cooking the rest. Serve with tartar sauce, lemon and parsley.

---

Battered Fish Fillets

3 pounds fish fillets (boneless)
1 cup milk or water
2 cups all-purpose flour
3 cups pancake mix
3 cups club soda
1 tbs. onion powder
1 tbs. seasoned salt
1 tsp. black pepper
1 tsp. garlic powder

Dip moistened (milk or water moistened) fish pieces evenly but lightly
in the flour. Dust off any excess flour and allow pieces to air dry
on waxed paper,about 5 minutes.

Whip the pancake mix with the club soda to the consistency of
buttermilk-pourable, but not too thin and not too thick. Beat in the
onion powder, seasoned salt, black pepper and garlic powder.

Dip floured fillets into batter and drop into 425 °oil in heavy
frying pan, using meat thermometer.

Brown about 4 minutes per side.

Arrange on cooked fish filets on a cookie sheet in a 325 ° oven
until all fish pieces have been cooked in oil.
---
---
© 1999, 2000-2001-2002-2005.Going Home,All rights Reserved