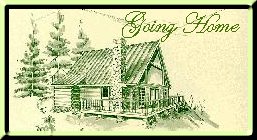 Crockpot Poultry
Smart is when you only believe half of what you hear. Brilliant is when you know which half.

3 lb. chicken parts
20 oz pineapple slices, drained, reserve juice
8 oz creamy French dressing
1 pkg. Lipton onion soup mix
1 tbs. lemon peel grated
1 small green pepper, thin strips
Place chicken in crockpot. In bowl, combine pineapple juice, salad dressing,soup mix lemon peel. Pour over chicken. Cook on low 6-7 hours. 15 minutes before serving, arrange pineapple slices and green pepper over chicken to heat through. If you want gravy, thicken juices with 1 tbs. cornstarch in 1 tbs. water. Stir in slowly until thickened. Pour over chicken.
---

Turkey Ragout

1 large onion, thinly sliced
2 cloves garlic, minced or pressed
8 ounces mushrooms, cut into quarter
1/2 tsp. dry thyme
1/8 tsp. ground white pepper
2 pounds boneless, skinless turkey breast
3 tbs. all-purpose flour
1/3 cup dry white wine or chicken broth
1 tbs. tomato paste
Salt

In a 3 quart or large electric slow cooker, combine onion, garlic,
mushrooms, thyme, and white pepper. Rinse turkey, pat dry and cut into 1
1/2 inch cubes. Coat turkey cubes with flour; arrange on top of onion
mixture. Mix wine and tomato paste; pour over turkey. Cover and cook at low setting until turkey is very tender when pierced ( 7 1/2 to 8 1/2 hours).
Stir gently to coat turkey with sauce, then season to taste with salt. Makes 6 servings
from Sunset Crockery Cookbook

---

My Favorite Turkey Dressing

1 pan of cornbread
1 (6 0z) package Mrs. Cubbison's Dressing, (seasoned croutons)
4 large stalks celery, diced
1 large brown onion, peeled and finely chopped
1 large golden delicious apple, peeled and chopped
1/4 cup raisins or dried cranberries
1 (14 1/2 oz) defatted chicken broth
1/4 tsp. powdered sage
1/2 pound lean sausage (I like to make my own from lean, ground turkey breast)

Bake one pan of cornbread several days before you plan to make this recipe. Remove cornbread from pan and break into very coarse crumbs. Spread crumbs out on a baking sheet and place in a 250 ° oven until almost completely dry.

In large mixing bowl, combine Mrs. Cubbisons Dressing, the cornbread crumbs, and the sage.

Cook sausage in large skillet. When almost done, drain fat, then add onion and celery to the sausage and cook, stirring often, for about 5 minutes. Add this to the dressing along with the apple and raisins (or dried cranberries).

Add chicken broth to the dressing mixture, stirring to blend all ingredients.

Put dressing into a large crock pot that has been sprayed with a cooking spray. Cover and cook on high setting for 3 to 4 hours. Stir mixture about half way through cooking time., taste and adjust seasonings at this time. When dressing is done it will hold several hours at the low heat setting.

---

Orange Cinnamon Chicken

Yield: 6 servings

4 lb chicken pieces
1/4 lb butter
1 c chicken broth
2 c orange juice
1 c raisins or sultanas
1/4 tsp. cinnamon
1 tbs. flour
salt and pepper to taste


Heat butter in a large skillet, and brown chicken.Remove chicken to
cooker as the brown.Combine all other ingredients, except flour, in
skillet.Mix well and pour over chicken.Cover pot, turn on LOW and
cook 4-6 hours, or until chicken is tender.Remove one cup of sauce
from pot and combine with flour, mixing well.Return sauce flour
mixture to the pot.Turn pot on HIGH and cook and additional half
hour.
---
3 whole chicken breasts, split, skinned and boned
1 dash pepper
paprika to taste
1 20 oz. can pineapple tidbits, in juice, drained
2 tbs. Dijon mustard
2 to 3 tbs. soy sauce
1 clove crushed garlic
Arrange chicken in crockpot. Sprinkle with pepper and paprika. Mix soy
sauce, pineapple and mustard together; pour over chicken. Add garlic.
Cover and cook on LOW 7-9 hours or on HIGH 3-4 hours
---
Yield: 6 servings
3 lb chicken
1 tsp. poultry seasoning
1/2 c lemon juice
2 tsp. Tabasco
1/2 c garlic cloves; crushed
1 c white wine
1 tsp. seasoned salt
Skin and cut up chicken. Combine with other ingredients in crockpot.
Set on low. Upon return from work, debone chicken. Serve over rice.
If you freeze chicken pieces separately, and mix up other ingredients
the night before, you can dump it all together quickly in the
morning. And if you start with frozen chicken it doesn't fall apart.
---

Hunter's Chicken

1 tbs. oil
1 bell peppers -- sliced
1 onions -- sliced
1 garlic cloves -- crushed
1 chicken
1 tsp. oregano leaves
1/2 tsp. basil leaves
1/2 tsp. thyme leaves
1/4 tsp. paprika
6 ounces mushrooms -- sliced
8 ounces tomatoes
1/2 cup wine -- red
3 tbs. cornstarch
1 tsp. garlic salt
1/4 cup water


Sliced fresh mushrooms are best, although you can use
canned.
Brown bell pepper, onion, and garlic in oil in skillet.
Also brown mushrooms, if using fresh. Place whole chicken
in crockpot; add seasonings and vegetables, topping with
vegetables from skillet. Add wine. Cook until done.
Remove chicken to warmed platter (in 200° oven).
Add water to cornstarch and salt and stir to a paste, then
add to crockpot mixture and cook until slightly thickened
and bubbly. Spoon sauce over chicken.

---

Chicken & Cherries Jubliee

Serving Size : 11

2 broiler fryers -- * see note (2 1/2 lb. each
2 tbs. butter
salt and pepper
1 can Bing cherries -- pitted (1 lb)
1 cup chili sauce
2 chicken bouillon cubes or
2 tsp. chicken stock base
1/4 cup pale dry sherry
2 tbs. cornstarch
2 tbs. water
3 tbs. brandy or cognac -- warmed


* Use breasts, thighs and drumsticks only.
For a dramatic party dish; flame chicken & cherries at the
table.Wash chicken. Pat dry with paper towels. Melt butter in a large frying pan. Brown chicken on all sides.

Transfer to crockery pot. Season with salt and pepper. Pour
1/2 cup cherry juice into frying pan. Stir to loosen
drippings. Pour over chicken. Add chili sauce and bouillon
cubes. Cover.

Cook on LOW 6 to 8 hours; or until tender.Remove chicken from pot and keep warm. Pour juices into saucepan. Skim fat. Boil until slightly reduced. Add sherry and remaining cherry juice. Combine cornstarch and water. Stir into juice mixture.Cook until thickened. Add cherries and heat.
Arrange chicken on warm platter. Ignite warmed brandy and
flame sauce. Spoon flaming sauce over chicken. Makes 10 to
12 servings.

SOURCE: Extra Special Crockery Pot Recipes
---
1 pound chicken livers
1/2 cup flour
1 tsp. salt
1/4 tsp. pepper
3 bacon;slices -- diced
3 green onions -- with tops, chopped
1 cup chicken bouillon
1 can mushroom soup -- 10 ounce can golden
1 can sliced mushrooms -- 4 ounce (drained)
1/4 cup white wine -- dry or sauterne
Cut chicken livers into bite size pieces; toss in flour, salt and pepper.
Fry bacon pieces in large skillet; remove when brown.
Add flour coated chicken livers and green onion to bacon grease in skillet; saute until lightly browned.
Pour chicken bouillon into skillet and stir into drippings. Pour all into CROCK-POT.
Add browned bacon bits and all remaining ingredients.
Cover and cook on Low 4 to 6 hours.
Serve over rice, toast or buttered noodles.

---
3 lb fryer, cut into serving pieces (w/ or w/out skin -- I do some
of each)
1 cup raw long grain converted rice
1 can (10 1/4 oz) condensed cream of chicken soup
2/3 cup water
1 envelope dry onion soup mix
1 roasting bag
Rinse chicken pieces and pat dry; set aside. Combine rice, cream
of chicken soup, and water in crockpot; stir well to mix in soup.
Place chicken pieces in roasting bag and add onion soup mix. Shake bag to
coat chicken pieces thoroughly. Puncture 4 to 6 holes in bottom of
bag.
Fold top of bag over chicken and place in crock on top of rice.
Cover and cook on Low for 8-10 hours. Doubles well.
I often double just the rice ingredients, as we like a lot of
rice.
Sue in MA

---
1 large chicken
1 stalk celery halved (with leaves)
1 small onion halved
4 sprigs parsley
2 whole cloves
1 carrot peeled and halved
1 tsp. salt
1 small bay leaf
1/2 tsp. thyme
water
Sauce:
------
4 tbs. butter
1 cup chicken stock
1/8 tsp. pepper
1/2 cup cream
1/2 cup flour
1/2 tsp. salt
1/4 cup chopped parsley

Put the chicken in the crockpot and cover with water. Add celery,
carrot, onion and salt. Tie parsley, bay leaf, cloves and thyme in a
small square of cheese cloth, add to the pot. Cover and cook on LOW for
7-9 hr..
Melt 4 tbs. butter in a medium saucepan. Stir in flour and cook over low
heat for several mins. Gradually stir in stock. Simmer until smooth.
Add salt, pepper, parsley and cream. Remove chicken from pot, slice and
serve with the creamy sauce.
---
1/3 c all purpose flour
1/3 c cooking oil
3 c water
12 oz fully cooked smoked sausage links, sliced and quartered
2 c chopped cooked chicken
2 c sliced okra or one 10-oz-package frozen whole okra,-sliced 1/2 inch
thick
1 c chopped onion
1/2 c chopped green pepper
1/2 c chopped celery
4 cloves garlic, minced
1 tsp. salt
1/2 tsp. pepper
1/4 tsp. ground red pepper
hot cooked rice
For roux, in a heavy 2 quart saucepan stir together flour and oil till
smooth. Cook over medium high heat 5 minutes, stirring constantly. Reduce heat to medium. Cook and stir constantly about 15 minutes more or till a dark, reddish brown roux forms. Cool.
In a 3 1/2, 4-, 5-, or 6 quart crockery cooker place water. Stir in roux.
Add sausage, chicken, okra, onion, green pepper, celery, garlic, salt,
pepper, and red pepper. Cover; cook on low heat setting for 10-12 hours or on high heat setting for 4 1/2 to 5 hours. Skim off fat. Serve over rice.
Makes 6 servings.
---
Recipe By :David Letterman's Mother's Cookbook
1 package dried beef -- rinse and pat dry
8 boned and skinned chicken breast halves
8 slices bacon
1/4 cup sour cream -- not fat free
1/4 cup flour
1 can cream of mushroom soup, undiluted
1/4 cup burgundy -- optional
On bottom of greased crockpot, arrange dried beef. Wrap each piece of
chicken with a strip of bacon and lay on top of dried beef.
In small bowl, blend sour cream and flour; add soup and wine, mix
thoroughly. Pour over chicken mixture.
Cover and cook 8 - 10 hours on low (or 3 - 5 hours on high).
Serve with baked potatoes, green beans and a salad.
May also be served over hot buttered noodles or rice.
Especially nice with a 7 layer salad.
---
1 (6 oz.) pkg. stove top stuffing (any brand)
1 1/4 c water
1/4 c Sauterne wine
12 carrots, scrubbed and cut Into 2 inch pieces
1 (4 to 5 lb.) ROASTING chicken
salt and pepper
Prepare stuffing according to package directions with 1 1/4 cups water. Set aside to cool. When cool, stir in the wine. Meanwhile, in a saucepan, cook carrots in small amount of water for 5 minutes. Drain and place in the crockpot. Rinse and dry chicken; stuff with dressing. Place on top of
carrots in crockpot. Sprinkle with salt and pepper. Cover pot and cook on
low for 6 to 8 hours. Chicken may be browned in baking pan at 400 °for 15
minutes in oven, if desired.
---
1 chicken, cut up, or
4 boneless chicken breasts-cut up
1 can cream of mushroom soup
1 can cream of chicken soup
1 lg. onion; sliced
1 can french onion soup
garlic, fresh or powder-to taste
1 pkg. fresh mushrooms; sliced
poultry seasoning; to taste-(optional)
Add all ingredients to crock pot, cover and simmer on LOW for at least 5 to 6 hours, but can cook all day if that's easier for your schedule. You can
also add any veggies you like. Just serve over rice, potatoes cooked any
way you like, noodles, biscuits, or over popovers is great. Can be frozen
and reheated. You can double or triple recipe if you need to and then
freeze in dinner size portions too. This can also be cooked on the stove.
Just cook everything in a large Dutch oven for about 1 hour.
---
4 chicken breasts
2 cans chicken broth
1 cup water
3 cubes chicken bouillon
1 small carrot, chopped
1 small rib celery, chopped
1 onion, chopped
12 large flour tortillas
Combine all ingredients in crockpot, except tortillas. Cook on low 8-10 hr.Take out chicken and remove skin & bones, place broth on stove in large pot. Cut chicken into bite size pieces and return to broth. Bring to slow boil (medium to medium high).
Cut tortillas in 1/2, then in 1" in strips. Place strips into broth and boil gently for 15-20 minutes, stir occasionally. Broth should thicken but if too thin, combine 1 tbs. cornstarch with enough water to dissolve and stir into dumplings. Allow to cook 5-10 minutes more.
---

Chicken or Turkey Pie

3 cups diced cooked chicken or turkey
2 cans (14 1/2 ounce each) chicken broth
1/2 tsp. salt
1/2 tsp. pepper
1 stalk celery, thinly sliced
1 medium onion, chopped
1 bay leaf
3 cups potatoes, peeled and cubed
1 package frozen mixed veggies (16 oz)
1 cup milk
1 cup flour
1 tsp. pepper
1/2 tsp. salt
1 9 inch refrigerated pie crust

In crock pot, combine chicken, broth, 1/2 teaspoon salt, 1/2 teaspoon pepper, celery, onion, bay leaf, potatoes, and mixed vegetables. Cover and cook on low 8 to 10 hours or on high 4 to 6 hours. Remove bay leaf.

Pre heat oven to 400 degrees. In a small bowl, mix milk and flour. Gradually stir flour and water mixture into crock pot. Stir in pepper, poultry seasoning, and salt.

Remove the liner from crock pot base and carefully place inch pie crust over the mixture. Place the crockery liner inside pre-heated oven and bake (uncovered) for about 15 minutes,or until browned. If your liner is not removable, put the mixture in a casserole dish, cover with the pie crust and bake as above.
Serves 8.
---

Company Chicken And Mushrooms

6 chicken breast halves (about 3 3/4 lb.)
1 1/4 tsp. salt
1/4 tsp. pepper
1/4 tsp. paprika
1 3/4 tsp. chicken bouillon granules
1 1/2 cups mushrooms, sliced
1/2 cup green onions, sliced
1/2 cup dry white wine or vermouth
5 ounces evaporated milk
5 tsp. cornstarch
fresh parsley, minced

Remove skin from chicken; rinse and pat dry. In a small bowl, mix salt, pepper and paprika. Rub into surface of chicken, using all of the mixture. In a slow cooker, alternate layers of chicken, bouillon granules, mushrooms and green onions. Pour wine slowly over top. DO NOT STIR.

Cover and cook on high for 2 1/2 to 3 hours or on low for 5 to 6
hours or until chicken is tender, but not falling off bone, basting once if time allows. With a slotted spoon, remove chicken and vegetables to a serving platter. Cover with foil and keep warm. In a small saucepan, stir evaporated milk and cornstarch until smooth.

Gradually stir in 2 cups of the cooking liquid. Stirring over medium heat, bring to a boil and boil for 1 to 2 minutes or until thickened. Spoon some of the sauce over chicken and garnish with parsley. Serve remaining sauce separately. Serve with steamed rice.

Source: Fix & Forget Slow Cooker Recipes
---
1 (9 oz.) pkg. frozen cut green beans
2 c. cubed, cooked chicken
2 c. diced potatoes
1 9(13 3/4 oz.) can chicken broth
1 (12 oz.) can vegetable juice cocktail (1 1/2 c.)
1 tsp. chili powder
6 drops bottled hot pepper sauce
1/3 c. yellow cornmeal
2 tbs. snipped parsley
1/2 c. sliced celery
1/2 c. chopped onion
1/2 tsp. salt
1 1/4 c. packaged biscuit mix
1 c. sharp shredded American cheese
2/3 c. milk
Thaw beans by placing in strainer and run hot water over beans. Transfer to crock pot.
Add chicken, potatoes, chicken broth, vegetable juice, celery, onion, chili powder, salt and hot pepper sauce, mixed together. Cover. Cook on low for 4 hours. Turn to high heat and heat until bubbly. Add water at this point if needed.
Combine biscuit mix,cornmeal, 1/2 cup cheese and parsley. Add milk and stir until just moistened. Drop by tablespoons onto stew; cover. Cook 2 1/2 hours more (don't lift cover). Sprinkle dumplings with rest of cheese.

---

Chicken & Broccoli Casserole

4 c. cubed cooked chicken or turkey
1 (4 oz.) can mushrooms, drained (may use fresh mushrooms)
1 (5 oz.) can water chestnuts,drained and cut into slivers
1 (12 oz.) pkg. frozen chopped broccoli
1 med. onion, minced, about 1/2 c.
Sauce (below)
Paprika

Sauce:

1/4 c. butter
1/4 c. flour
1/2 tsp. salt
1/4 tsp. pepper
1 c. chicken broth
1/2 cup evaporated milk
2 tbs. cooking sherry

Spread half the chicken in the crockpot. Top with mushrooms, water chestnuts, onion and broccoli. Arrange remaining chicken on top. Cover with sauce. Sprinkle with paprika. Cover and cook on low for 4-6 hours or high for 2 hours. Melt butter in medium saucepan over low heat. Blend in flour, salt, and pepper. Cook over low heat, stirring until mixture is smooth and bubbly. Remove from heat. Stir in broth and milk. Heat to
boiling, stirring constantly. Boil and stir 1 minute. Remove from heat; stir in wine. Makes about 2 cups.
---

Chicken for a Crowd

18 to 24 drumsticks (or thighs, wings or cut up whole chicken)
1 c. maple syrup
1/2 c. soy sauce
1 can whole berry cranberry sauce

Mix together maple syrup, soy sauce and cranberry sauce. Par boil chicken pieces for about 7 minutes. Drain and place into slow cooker; add sauce and mix to cover all.
Cover and cook on high for 1 hour, then on low for 4 to 6 hours, until tender. Drain and serve.
---

Chicken & Cornbread Stuffing Casserole

4 to 6 boneless chicken breasts
1 small box stove-top Cornbread Stuffing
1 (10 oz) package frozen chopped broccoli (or mixture of broccoli & other
veggies), thawed
1 can cream of broccoli with cheese soup
1/2 cup chicken broth

Lightly butter a 3 1/2 quart crockpot and place chicken breasts in the bottom. Mix together the remaining ingredients and place on top of chicken. Cover and cook on low 6 to 7 hours.
Serves 4.
---

Baked Lemon Chicken

1 (3 lb. or larger) broiler-fryer, whole or chicken breasts
1 tsp. crumbled dry oregano
2 cloves garlic, minced
2 tbs. butter
1/4 c. sherry or water
3 tbs. lemon juice
Salt and pepper

Wash chicken and giblets; pat dry. Season chicken with salt and pepper. Sprinkle half of garlic and oregano inside cavity of chicken. Melt butter in frying pan and brown chicken. Transfer to crock pot.

Sprinkle with remaining oregano and garlic. Add sherry
to frying pan, stir to loosen brown bits. Pour into crock pot. Cover, cook over low (200 °) for 8 hours. Add lemon juice last hour. Transfer chicken to cutting board. Skim fat from juices and pour to a serving bowl. Carve chicken. Serve with juices over chicken.






---
© 1999, 2000-2001-2002-2005.Going Home,All rights Reserved