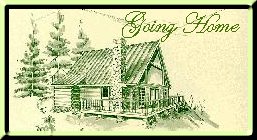 Crockpot Pork
It's better to sleep on what you intend to do than stay awake all night over what you did!
Yield: 6 servings

6 pork chops--1 to 2" thick
7 oz. corn; whole kernel,not/drain
1 c. bread crumbs---soft
1 tsp. onion-- instant, minced
2 tbs. green pepper--minced
1 tsp. salt
1/2 tsp. sage
Have the butcher cut or with a sharp knife cut a horizontal slit in the side of each chop forming a pocket for stuffing. Mix undrained corn, bread crumbs, onion, pepper, salt, and sage. Spoon corn mixture into the slits. Close with toothpicks or small skewers. Place on a metal rack or trivet in crockpot. Cover and cook on LOW for 6 to 8 hours. Especially good with fruit salad and lemon-buttered broccoli. Makes 5 to 6 servings...June James
---
Working Person's Country Pork Dinner
Yield: 4 servings
3 lb. pork loin country-style ribs-cut into serving pieces
1/3 c. flour
2 tbs. oil
1 1/2 c apple cider
1 c. water
1 tbs. salt
1/2 tsp. pepper
2 lb. small red potatoes
16 oz. carrots--cut into 2" pieces
1 lg. onion--coarsely chopped
1 sm. cabbage--shredded
1 tsp. caraway seeds
All preparation can be done the night before and assembled in the morning before leaving for work so you'll be greeted with a hearty supper at the end of the day.
In a large plastic bag combine flour, salt and pepper. Drop meat into bag
and coat pork loin country style ribs with flour mixture; reserve leftover
flour. In large skillet over med-high heat, in hot salad oil, cook meat, a
few pieces at a time, until well browned on all sides, removing pieces as
they brown.
Reduce heat to med.; into drippings in skillet, stir reserved flour until
blended. Gradually stir in apple cider. Simmer to thicken to gravy. Remove from heat and set aside.
---

Baked Ham In Foil

Pour 1/2 c. water in CROCK-POT. Wrap precooked 3 to 4 pound ham in fold place in CROCK POT. Cover and cook on High 1 hour, then Low 6 to 7 hours or until ham is hot. If desired, sprinkle ham with liquid smoke before wrapping in foil. 5 quart unit: if cooking larger ham, cook 1 hour on
High then Low 8 to 10 Hours.
---

15 whole cloves
1 large onion
1/2 cup water
1 bottle of your favorite barbecue sauce
1 tsp. sugar

Place onion slices into the bottom of a large crockpot. Dot roast
with cloves; place roast in crockpot along with the water. Cover
and cook at least 8 hours (or overnight). Take roast from
crockpot, remove cloves and shred pork. Discard liquid and
onions from crockpot. Place shredded pork, barbecue sauce
and sugar in crockpot and cover. Cook at least 2 more hours. Serve on toasted buns with slices of fresh onion (if desired).
---
Yields 2
4 small sweetpotatoes,unpeeled
1/4 cup brown sugar
1/2 tsp. dry mustard
1 1/2 lb . boneless ham
Place the sweet potatoes in the bottom of the slow cooker.
Place the ham on top of the sweet potatoes.
Combine the remaining ingredients.
Spread the mixture over the top of the ham.
Cover.
Cook on LOW for 8 to 10 hours.
To serve: slice the ham and the sweet potatoes.
Spoon juices over.
---
Yields 10
2 --4 lb loin end pork roasts
2 whole cloves
salt
1 cup hot water
pepper
2 tbs. soy sauce
2 cloves garlic, slivered
4 tbs. cornstarch
3 med. onions, sliced
4 tbs. cold water
2 bay leaves
Rub the roasts with salt and pepper.
Cut tiny slits in the meat for the slivers of garlic.
Place the roasts in the broiler pan.
Broil for 15 to 20 minutes to render excess fats.
Place 2/3 of the onion slices in the bottom of the slow cooker.
Add the browned roasts.
Cover with the remaining onion.
Top with the remaining ingredients except the cornstarch and cold water.
Cover.
Cook on LOW for 10 hours.
Remove the roasts to a serving platter.
Combine the cornstarch with the cold water to form a smooth paste.
Stir into the juices in the slow cooker.
Cook on HIGH until the gravy boils and thickens (about 15 minutes).
---
Pork Chops with Mushroom Sauce
(makes 6 to 8 servings)

8 to 10 small, thick pork chops
2 tsp. salt
1/4 tsp. pepper
1/8 tsp. sage
1 can (12 oz) cream of mushroom soup
1 tbs. dried onion flakes

Trim the excess fat from the chops and use it to grease a large skillet.
Over high heat, brown each chop lightly on both sides. Salt and pepper
each as it finishes and place it in the crockpot. Add the sage. Turn
the soup (undiluted) and the onion flakes into the still hot skillet.
Scrape the pan juices and turn them into the cooker. Cover and cook on
Low for 8 to 10 hours.
---
6 Thick pork chops
flour for dredging
2 cloves garlic -- minced
1 can tomato paste
1 can mushrooms -- drained
1 can mushroom soup -- undiluted
garlic salt
Dredge pork chops in flour, salt and pepper, and place in crockpot.
Add remaining ingredients and cook on low all day, 5-6 hours or until pork chops are tender.
Serve over buttered noodles or mashed potatoes.
---
4 pounds ham;boneless -- fully cooked
1 lemon-lime soda -- 12 oz can
1/4 cup honey
1/2 tsp. mustard
1/2 tsp. ground cloves
1/4 tsp. ground cinnamon

Place ham and soda into crockpot. If your pot has a rack you can use it. Cover and cook on LOW 6 to 8 hours, (HIGH 3 to 4 hours.. Thirty minutes before serving, combine remaining ingredients, including 3 tbs. drippings from bottom of crockpot.
Spread glaze over ham and continue heating. Let ham stand for 15 minutes before serving.
---

Spareribs

2 to 3 lb.. country style spareribs (pork), fresh or frozen
1 c. ketchup
1 c. cola (Dr. Pepper® is great)

Combine ketchup and cola. Place ribs in crock pot. Pour mixture over ribs. Cook 2 hours on high and at least 2 hours on low. May cook for several hours on low. Baste occasionally if desired.
Serve with a side dish of cauliflower in cheese sauce.
---

Pork Chops

5-6 pork chops
1/4 c. brown sugar
1/4 tsp. ground cinnamon
1/4 tsp. ground cloves
8 oz. can tomato sauce
29 oz. can cling peaches (halves)
1/4 c. vinegar
Salt and pepper

Brown chops lightly on both sides in skillet. Pour off excess fat. Combine sugar,cinnamon, cloves, tomato sauce, 1/4 cup syrup from peaches and vinegar. Season chops and arrange in slow cooker. Put drained peach halves on top. Pour tomato mixture over all. Cover and cook on low for 4-6 hours.
---

Crock Pot Ham

1 small ham
apple juice to cover
1 c. brown sugar
2 tsp. dry mustard
1 tsp. ground cloves
2 c. white raisins

Cook ham in juice 8-10 hours on low. Before serving turn oven to 375° . Make a paste of the sugar, mustard, cloves and about 1 tablespoon of the hot juice. Smear on ham. Place ham in a baking pan and pour in a cup full of the hot juice and the raisins.
Bake 30 minutes or until the paste has turned into a glaze.
---

Country Style Ribs & Sauerkraut

1 bag sauerkraut, rinsed & drained
1 onion
1 red skinned apple
2 to 3 pounds country style pork ribs
1 cup beer

Put sauerkraut in bottom of crockpot. Add diced onion and chopped apple. Do not need to peel apple. Stir and even top. Layer country ribs on top of kraut mixture. Pour beer over all. Cover and cook on low from 8 to 10 hours.
Serves 4 to 6.

---
1 pork roast (or beef)
Juice of 1 lemon
1 small onion, cut up
1 tsp. sugar
1 bottle barbecue sauce
Cook roast covered in water (start with hot water) in crock pot overnight on low 10-12 hours. Pour off water and pull meat into shredded pieces. Saute onion in a little butter.
Combine barbecue sauce, onions, sugar and juice of lemon with meat in crock pot and cook on high for 1 1/2 to 2 1/2 hours, or on low for 3 to 6 hours.


---
© 1999, 2000-2001-2002-2005.Going Home,All rights Reserved