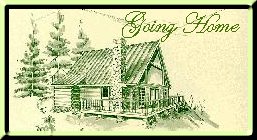 Crockpot Misc.Meat and Fish Recipes
I want to die in my sleep like my grandfather... Not screaming and yelling like the passengers in his car.
1 can Beer;room temp-(any brand or type will do)
Smoked sausage;enough to-fill crock pot
Cut each pound of smoked sausage into 4 pieces. Pour the beer in the
bottom of the crock pot and pile in the sausage. Cook on HIGH for 2 hours,then switch to LOW until ready to serve.
Those who like a strong beer taste will want the pieces that actually
bathed in the beer. The pieces toward the top of the crock pot will have a
more delicate berry tang. During the 2 hours of cooking, the alcohol in the
beer will evaporate completely, so the whole family can enjoy these.
---

Smoky Links

1 c. brown sugar
3-4 apples, peeled & sliced
3 onions, sliced
1 pkg. smoky links

Mix together and place in a covered casserole or slow cooker. Bake 4 hours at 250 °.
---

Lamb and Apple Casserole

2 lb. middle neck lamb chops
salt and pepper
2 medium onions
2 medium carrots
1 cooking apple
1 oz. plain flour
2 tbs. oil
3/4 pint stock
1 stick celery

Coat the chops with the flour seasoned with the pepper and salt. Brown
on both sides in the oil and remove the chops. Cook the chopped onions
in the oil until soft and golden and put into the crockpot. Work any
remaining flour into the fat, cook for 2 minutes, and stir in the stock.
Bring to the boil, stirring well. Put the thinly sliced carrots, celery
and apple into the crockpot. Put the chops on top and pour over the
thickened stock, seasoning to taste. Cover and cook on HIGH for 30
minutes, then on LOW 6-7 hours.
---

Chili Dogs

1 pound hot dogs
1 large onion, chopped finely
2 cans chili with beans (15 oz each)
1 tsp. chili powder
1/4 pound grated Cheddar cheese
hot dog rolls

Combine hot dogs, chopped onion, chili, and chili powder in the crockpot; stir well.
Cover and cook on low for 6 to 9 hours, or high 2 to 4 hours. Just before serving add cheese and let it melt a little. Spoon sauce over hot dogs in rolls.
---

Salmon Bake

3 cans salmon -- 1 lb each
4 cups bread crumbs -- soft 10 slices
1 can tomatoes in puree -- 1 lb.
1 green pepper -- chopped
3 tsp. lemon juice
1 can cream of onion soup -- cond.
2 chicken bouillon cubes -- crushed
6 eggs -- well beaten
1 can cream of celery soup -- cond.
1/2 cup milk

Grease removable liner well. Combine all ingredients, except celery soup and milk, in removable liner. Place liner in base. Cover and cook on low 4-6 hours or auto for 3 hours. Combine cream of celery soup with 1/2 cup of milk and heat in saucepan. Use as sauce for salmon bake.
---

Tuna Noodle Casserole

2 cans cream of celery soup
1/3 cup dry sherry
2/3 cup Milk
2 tbs. parsley flakes
10 ounces frozen peas
2 cans tuna -- drained
10 ounces egg noodles -- cooked
2 tbs. butter or margarine
dash curry powder (optional)

In a large bowl, thoroughly combine soup, sherry, milk, parsley flakes, vegetables, and tuna. Fold in noodles. Pour into greased crock pot. Dot with butter or margarine. Cover and cook on Low 7 to 9 hours. (Cook noodles just until tender.)






---
© 1999, 2000-2001-2002-2005.Going Home,All rights Reserved