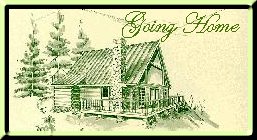 Marmalades


**I am not a master canner and merely share recipes from friends and family.

"Proscrastinate Now! (I do this well.) "

---
Grapefruit-Cranberry Marmalade
Recipe By : Cooking Light, Jan/Feb 1995, page 130

4 medium grapefruit -- (4 pounds)
1 1/2 cups water
2 1/2 cups fresh cranberries
3 cups sugar
Using a vegetable peeler, carefully remove rind from grapefruit; discard bitter white pith. Cut rind into julienne strips. Peel and section grapefruit; set sections aside. Combine grapefruit rind, sections, and water in a large saucepan; bring to a boil. Reduce heat to medium, and
simmer 15 minutes, stirring occasionally. Add cranberries, and cook 10 minutes. Stir in sugar; cook 30 minutes or until slightly thickened, stirring occasionally. Yield: 5-1/4 cups (serving size: 2 tablespoons).

NOTES : Pour into decorative jars or airtight containers. Store in refrigerator for up to 3 weeks.
---

Lemon Marmalade

Recipe By : Cook's Magazine November 1987



3 pounds Meyer lemons
or lemons
8 cups granulated sugar (8 to 10 cups)

Slice the lemons as thin as possible. Discard ends. Remove all seeds and tie them in a square of doubled cheesecloth. Put lemons and seed bag in a nonreactive bowl with enough water to cover. Let stand overnight. Measure the lemons and water into a wide, shallow, nonreactive pan. Add an equal
volume of sugar and cook over low heat until sugar is dissolved.

Raise heat to medium-high and cook, stirring frequently and skimming off the foam as it rises, until temperature reaches 2200F., about 1/2 hour.
Remove marmalade from heat. To test for consistency, drop a little marmalade on a saucer and put the saucer into the freezer until marmalade is cold, about 5 minutes.

Tip the saucer: the marmalade should just barely run. If too thin, return marmalade to medium-high heat and cook, testing
often, until it has reached the right consistency. Put marmalade into hot, sterilized pint or half-pint jars. Store in refrigerator up to 1 month or, for longer storage, seal according to reliable canning instructions.

Yields: 4 to 5 pints

- - - - - - - - - - - - - - - - - -

NOTES : A fresh tasting and clear preserve.

---
Recipe By : Elizabeth Powell

2 pounds limes
2 lemons
8 cups water -- (approximately)
6 cups sugar -- (approximately)
Choose fruit that has not been waxed. Place fruit in a large kettle and add water just to cover. Bring to a boil and simmer until fruit can be pierced with a fork. Remove fruit, reserving water in which it was boiled.
Cool fruit, cut lengthwise into quarters, remove seeds, and slice as thinly as possible. Return fruit, along with any accumulated juices, to water and measure into large kettle.
For every one cup of liquid, add 3/4 cup sugar. Bring to a boil and boil quickly until mixture reaches jelly
stage (220 degrees F on candy thermometer). Pour into sterilized 1/2 pint or 1 pint jars, seal and process according to jar manufacturer's instructions.
- - - - - - - - - - - - - - - - - -
NOTES : Makes 4 pints, or about 64 two-tablespoon servings.

---
3 quarts tomatoes (12 cups, after cutting)
2 oranges
2 lemons
10 cups sugar
2 tablespoons whole cloves
6 tablespoons broken cinnamon stick
REMOVE peel from tomatoes and cut in small pieces. Slice oranges and lemons very thin and quarter the slices. Pour off juice from the tomatoes. Add sugar. Stir until the sugar is dissolved. Add oranges, lemons, and spices which have been ties loosely in cheesecloth bag. Place mixture over high heat and boil rapidly, stirring often. Cook until clear and thick (about 50 minutes). Pour into sterilized jars to within 1/2 inch of top. Put on cap,
screw band firmly tight. Process in Boiling Water Bath 10 minutes. Yield: 8
eight oz. jars.
---

Ginger Marmalade

5 Seville oranges
1 1/2 cup Water
3 oz Fruit pectin
1/8 tsp Soda
5 cup Sugar
8 oz Preserved ginger; chopped

Cut oranges into quarters; peel. Slice off any white pith from the
peel then slice the rind very fine. Put the rind, water, and soda in
a saucepan. Bring to a boil then reduce heat and simmer for 20
minutes.
Meanwhile, discard all white pith and seeds from the orange sections
then chop the fruit. Add fruit pulp and juice to the saucepan and
simmer for another 10 minutes.
Take 3 cups of the cooked mixture and pour into another large sauce-
pan. Add the sugar and mix thoroughly then bring to a boil for 1
minute, stirring constantly. Remove from heat and stir in the pectin.
Skim off the foam and fold in the ginger. This makes about 4 1/2
pounds.
---
2 lb Bitter oranges
2 Lemons
1 oz Root ginger
140 fl Water
8 oz Preserved ginger, chopped
7 lb Granulated sugar
This recipe makes about 10 pounds of marmalade.
Wash and halve the bitter oranges and lemons. Squeeze out the juice and seeds. Strain the juice into a bowl and tie the pulp, seeds and root ginger together in a piece of muslin or doubled/tripled cheesecloth. Shred peel to the desired thickness and put peel and juice in a pan with the water and the bag of pulp and seeds. Simmer gently for 1 1/2 to 2 hours, or
until the peel is quite soft. Remove the bag of pulp (squeeze over
the pan as you do) and add the preserved ginger. Measure liquid, add
sugar and stir over low heat until dissolved. Boil rapidly to setting
point: then can as usual.

---
4 1/2 qt water, divided
1 1/2c grapefruit rind, thinly sliced
1/2c orange rind, thinly sliced
1 1/2c grapefruit sections, chopped
3/4c orange sections, chopped
1/2c lemon, thinly sliced
2 1/2c sugar
Combine 1 1/2 qt. water, grapefruit rind, and orange rind in a large dutch oven; bring to a boil. Boil, uncovered 5 mins; drain. Repeat procedure. Combine remaining 1 1/2 qt. water, boiled rind, chopped fruit, and lemon slices; bring to a boil, and boil 5 mins.
Cover and let stand 12-18 hours in a cool place. Uncover; bring mixture to a boil, and boil 35-40 mins or until rind is tender. Measure fruit and liquid. Stir well; bring mixture to a boil, and boil until mixture registers 221 on a candy thermometer, stirring frequently.
Pour marmalade into hot sterilized jars, leaving 1/2" head space; wipe jar rims. Cover at once with metal lids, and screw on bands. Process in boiling water bath 10 minutes.
Yield: 3 half pints. Recipe by: Southern Living
---
6 large peaches
2 oranges
1 small lemon, or 1/2 large one
Sugar (see recipe for amount)*
(This recipe requires really good peaches.Don't use those hard things in the grocery store.)
Peel and pit peaches. (Note: dunk the peaches in boiling water
for about 15 seconds, then plunge them into ice water, and the
peel will slide right off, reducing waste.) With a fine grater,
remove JUST the orange and yellow parts of the orange and
lemon rinds, not any of the white stuff underneath. Then peel and
seed oranges and lemon. Chop the peaches to about the size of
dice. Chop the oranges and lemon half very very fine, then mash.
(If you choose to just throw them in a blender or food processor
we promise not to tell anyone.)
* Mix all the fruits, including the grated rinds, together and measure or weigh them, and add an equal amount of sugar. Cover and let stand all day or overnight.
When ready to can, boil fruit and sugar and pack into sterilized
jars and seal tightly.



As much as I dislike banners on a website, this is one site I do highly recommend.



---
© 1999, 2000-2001-2002-2005.Going Home,All rights Reserved