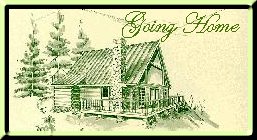 Pressure Cookin' Vegetables
4 lb. collard greens (2 lb. each of mustard and turnips can be used)
3 lb. smoked neckbones or 2 smoked ham hocks
salt and pepper to taste
Wash, cut or tear greens into bite-size pieces. Set
aside. Cook neck bones or ham hocks 20 minutes in a pressure
cooker or 2 hours in a regular pot. Add greens, minced garlic
and diced onion. Cook 20 minutes longer in pressure cooker or
45 minutes in a large pot on medium heat. Serve with hot corn
bread. Serves 6.
---
4 med. IDAHO potatoes, cut in 1/2" strips
3/4 cup chicken stock or water
Salt and freshly ground pepper to taste
Topping:
2 tbs. butter
2 tbs. minced onion
1 clove garlic, minced
1/2 cup dried breadcrumbs
1/4 tsp. basil
1/4 tsp. thyme
1 tbs. minced parsley
1 tsp. paprika
To make topping, heat butter in cooker and slowly sauté the onion and garlic
until onion has softened.Stir in the breadcrumbs and all other topping
ingredients; season with salt and pepper. Cook over low heat until the breadcrumbs
are toasted and crunchy. Set aside and wipe out cooker.
Arrange the potato strips in a steamer basket and sprinkle with salt and pepper. Pour
broth or water into the cooker and lower steamer basket.
Close lid, bring to high pressure and cook for 4 minutes.
Release pressure according to manufacturer's directions, open lid and remove potatoes
onto plate.
Sprinkle with breadcrumb mixture and serve.
---

Country Style Potatoes

1 tbs. olive oil
1/4 pound fresh mushrooms, stems trimmed, sliced
1/2 cup finely chopped onion
1/2 tsp. salt
1/8 tsp. pepper
1/2 cup chicken stock or water
4 cups IDAHO potatoes in 1/2 inch slices
2 tbs. minced parsley

In the cooker, heat the oil and sauté the mushrooms and onions until the onions
are wilted.

Mix in all the remaining ingredients.
Close the lid and bring to high pressure, then lower heat and cook for 3 minutes.

Release pressure according to manufacturer's directions and remove the lid. Serve.

Servings: 4
---
Green Beans and Potatoes (from Emily Ann)
Quarter red potatoes, I cook the potatoes first with a small
amount of water about 1/2 to 3/4 cup depending on how big your
pressure cooker is, and the amount of potatoes etc. After cooker
comes up to pressure time for around 2 minutes(you want them
cooked but not mushy) (if not cooked yet bring to pressure again
and time for another minute) put the cooker in sink and run cold
water over it to get the pressure off. Open the lid and add 1 or 2
cans green beans, some ham scraps or bacon, chopped onions
and whatever seasonings you like. Return to burner without the top of the
pressure cooker and simmer til beans etc are heated through
and onions cooked. I do all this ahead of time and just let
everything simmer til dinner.
If you want potatoes for mashed potatoes cook them a little
longer drain and mash.
---

Lemoned Broccoli
(from Presto)

2 pounds broccoli
1/2 cup water
Salt and pepper
4 thin slices lemon

Remove large leaves and tough part of broccoli stalks. Score ends. Place water, cooking rack, and broccoli in
6-quart Presto pressure cooker. Sprinkle broccoli lightly with seasonings; add lemon slices. Close pressure
cooker cover securely. Place pressure regulator on vent pipe. Cook 1 to 2 minutes, at 15 pounds pressure, with
pressure regulator rocking slowly. Cool cooker at once.

Makes 4 to 6 servings.
---

Stuffed Green Peppers

5 medium-sized green peppers
1 lb. ground beef
1/2 c. cooked white rice
1/2 c. chopped onion
1 tsp. salt
dash of pepper (or to taste)
1 egg
1/4 c. milk
1 (10 1/2 oz.) can condensed tomato soup, undiluted, or,if you prefer, 6 oz. tomato
sauce

Remove stems and seeds from peppers, but leave peppers
whole. Wash and drain. Brown beef. Combine with rice, onion,
salt, pepper, egg and milk. (May use some tomato sauce in it.)
Stuff peppers lightly with mixture. Place peppers on rack in
pressure cooker. Combine tomato soup and 3/4 cup water. Pour
over and around the stuffed peppers. Cover pressure cooker.
Set control at 10 or 15 (depending on your cooker control).
Cook peppers for 10 minutes after pressure is reached. Reduce
pressure normally 5 minutes, then place under faucet to reduce
pressure completely. (May also be baked at 350 ° for 45 min-
utes.) Makes 5 servings.
---
Stuffed Cabbage
(Polish Style)
cabbage
1 lb. beef
2 slices bread
1 egg
salt
pepper
onion
1/2 to 1 c. cooked rice
1 can tomato sauce
garlic
lemon juice
1 tsp. sugar
3/4 c. water
Put cabbage in boiling water for approximately 10
minutes. Drain. Mix beef, bread, egg and salt and pepper to
taste. Add onion and rice. Roll portion of meat filling into
each cabbage leaf. Using a pressure cooker, put some tomato
sauce to cover bottom of pot. Brown some onion and garlic;
then add a trifle of lemon juice and sugar. When onion is
brown, place cabbage rolls in pressure cooker. Pour remainder
of can of tomato sauce over cabbage and 3/4 cup water. Cover.
Set control at 15 and cook 8 minutes after control jiggles.
Reduce pressure normally for 5 minutes and then place under
faucet.
---

Spiced Red Cabbage

1 head red cabbage
2 tbs. oil
2 tbs. vinegar
1 bay leaf
pinch of cinnamon
pinch of nutmeg
3 whole cloves
1 chopped apple
1 c. water
salt

Shred cabbage and put into pressure cooker, add all
ingredients except salt. Cook for 15 minutes; add salt to
taste. If you don't have a pressure cooker, simmer for 1/2
hour.
---

Pressure-Cooked Greens

In pressure cooker with rock in cooker, fill pan 1/2
full of boiling water on high heat. Blanch greens to fill
cooker 3/4 full or whatever amount you want to cook. Keep
adding greens until all leaves are wilted and in a full rolling
boil. Now pour this water off and put 1 cup water in cooker.
Add fat as desired (I use about 1/2 cup bacon or fatback
grease). You may season your greens with any pork, beef or
chicken fat. Add about 1 tablespoon salt or as desired. Put
lid on pressure cooker and after steam rises, place pressure
gauge on and cook on 15-pound pressure for 10 minutes.
Remove from heat and place pressure cooker in sink and
run cold water over it until all steam has been released. Open
pressure cooker and cut greens with a knife while still in
cooker.

Now you are ready to eat something good.

Turnip greens, collards, creasy, spinach and kale may be cooked this
way.
---
1 lb. carrots, cut round
1 c. golden raisins
1/4 c. water
4 tbs. margarine, melted
1/2 c. brown sugar
2 tbs. lemon juice
Combine all ingredients in pressure cooker. Close cover
securely. Cook under pressure for 3 minutes. Cool pressure
cooker at once.
---
6 slices cooked bacon, diced
4 potatoes, diced
1 onion, chopped
2 to 3 tbs. sugar
2 tsp. salt
1/4 tsp. pepper
1 tsp. mustard
1/3 c. vinegar
1/4 c. sugar
2 tbs. minced parsley
Cook bacon and dice. Pour off excess drippings. Add
potatoes and onion. Add combined sugar, salt, pepper, mustard,
vinegar, water and parsley. Mix well. Close pressure cooker
cover securely. Place pressure regulator on vent pipe and cook
5 minutes with regulator rocking slowly. Cool cooker and serve
hot.
---
4 lb. collard greens (2 lb. each of mustard and turnips can be used)
1 small onion
3 lb. smoked neckbones or 2 smoked ham hocks
1/2 clove garlic
salt and pepper to taste

Wash, cut or tear greens into bite-size pieces. Set aside. Cook neck bones or
ham hocks 20 minutes in a pressure cooker or 2 hours in a regular pot. Add greens,
minced garlic and diced onion. Cook 20 minutes longer in pressure cooker or 45 minutes
in a large pot on medium heat. Serve with hot corn bread. Serves 6.



Pressure Cooking Chart for Frozen Vegetables*
do not fill over 2/3 full
use quick release
all take 3/4 cup liquid
Asparagus ---- 2 minutes
Beans, green or wax ---- 2 to 3 minutes
Broccoli ---- 2 to 3 minutes
Brussels sprouts ---- 21/2 minutes
Cauliflower ---- 2 minutes
Corn, whole kernel ---- 1 minutes
Corn on the cob ---- 2 minutes
Green Peas ---- 1 minutes
Lima beans ---- 2 1/2 to 4 minutes
Mixed vegetables ---- 2 minutes
Peas and carrots ---- 2 minutes
Spinach ---- 1 minute

*Recipe By : Innova Pressure Cooker Booklet, 1995





Vegetable Cooking Table




Use your favorite recipe and cook in 1/4 - 1/3 traditional cooking times

Vegetable and steaming time

How to prepare

Artichokes
small 10 min.
large 15 min.
Wash cut off tops
Asparagus 2-5 min.
Snap off tough ends, wash
Beans, green or wax 3-5 min.
Wash and cut as desired
Bean, Lima 3 min.
Shell and wash
Beets 7 min.
Wash and cut into 1/8. slices
Beets whole small 12 min.
large 18 min.
Wash, leave 2 inches of top, roots and skins on. After cooking, slip skins off.
Broccoli 2-3 min.
Remove large outer leaves. Cut off tough part of stalk. Cut into strips. Wash thoroughly.
Brussels Sprouts 3-5 min.
Wash thoroughly
Cabbage wedges 3-5 min.
Use medium size head. Cut into 2 or 3
wedges. Do not remove core
Carrots
sliced 3-4 min.
whole 4-8 min.
Wash and scrape
Cauliflower florets 3-5 min.
Cut off stem and leaves. Break into
florets and wash
Celery 5 min.
Separate stalks. Wash well with vegetable brush.
Celery root 6 min.
Peel, wash, slice and dice
Cauliflower 3-5 min.
Wash and separate Florets or hollow
Out core and leave whole
Corn the cob 3-4 min.
Remove husks and silk. Wash & cook in basket
Eggplant 3 min.
Wash, pare and cut into 1/2" or 1". cubes. Cook
at once to prevent discoloration
Kale, Collard, Mustard & Turnip,
or other greens 5 min.
Wash well in several waters. Remove tough
veins and cut into 1/2" or 1" inch slices.
Okra 4 min.
Cut off ends and wash. Cut into 1/2" pieces
Onions, sliced 3 min.
Peel under running water and slice
Onions, whole medium 10 min.
Peel under running water
Parsnips 5 min.
Sliced
Peas - English 3 min.
Wash, leave in pod
Peas 2 min.
Old Peas need 3 or 4 min.
Shell and wash
Potatoes 7 min.
Sliced
Potatoes medium whole 12 min.
Scrub.
Potatoes medium cut in halves 10 min.
Cook peeled or unpeeled as desired.
Cook in basket
Potatoes sweet or yams 6 min.
Wash, peel & quarter
Cook in basket
Pumpkin 8 min.
Cut into large pieces. Wash. Cook and remove
pulp mash
Rutabaga and Turnips 7 min.
Peel and wash. Cut into I" cubes or
slices
Squash acorn 7-10 min.
Wash. Cut in half and remove seeds. Cook
in basket
Squash hubbard 10 min.
Wash. Remove seeds. Cut into individual
servings. Cook in basket
Squash summer or zucchini
sliced 1-3 min.
whole 3-5 min.
Wash cook whole.
Tomato 3 min.
Scald 1 minute. Dip in cold water and peel
---
© 1999, 2000-2001-2002-2005.Going Home,All rights Reserved