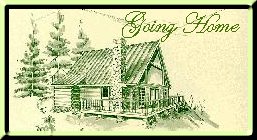 Fruit Preserves,Butters,etc.
---
***I am not a master canner and merely share recipes from friends and family.
---
3 c . sour cherries
3 c. fresh apricots
2 c. red raspberries
7 c. sugar
Wash and seed cherries. Drop the apricots into boiling water for a few seconds, remove skins and seeds. Cut into quarters.Wash the berries.
Mix the fruit and sugar together and cook quickly, until fruits are clear and tender. Seal in hot jars.
SOURCE: "Pennsylvania Dutch Cooking", Yorkraft, Inc., 1960

---

Watermelon Honey


10 lb. chopped melon
2 lemons
2 qt. cold water
1/4 lb. preserved ginger or ginger root
10 lb. sugar

Pare watermelon. Discard rind and all of the pink portion.

Grind white portion through food chopper, using the coarse knife.


Combine melon and water. Cook slowly until melon is clear.

Add sugar, sliced lemon, and ginger, cut in small pieces.
Cook slowly until thick.

Mrs. Mary V. Jones, Scottsville, VA.
---
Recipe By : The Glass Pantry by Georgeanne Brennan
2 pounds cherries -- Bing or Lambert
3 1/2 c. sugar
2 c. water
1 piece star anise
2 tbs. honey

Pick through cherries and remove blemished cherries and remove pits.
Put sugar in a large heavy bottom non aluminum pot. Let stand, stirring occasionally until the sugar dissolves, 5 or 10 minutes. Add the star anise and simmer over low heat, stirring from time to time, for 15 minutes.Remove the star anise and stir in the pitted cherries and the
honey.
Raise the heat and bring to a boil.Reduce heat to low and
simmer about 1 3/4 hours, increasing the heat to medium low after about 1 1/2 hours. Be careful the preserves do not scorch.
Meanwhile wash 4 pint jars or 8 half pint jars.Keep hot until needed.
Prepare lids as manufacturer directs.
After the first 45 minutes of cooking the preserves begin to set for the gel point with a thermometer. Your there when the thermometer reads
220 degrees at sea level to 1,000feet
218 degrees at 1,000 feet
216 degrees at 2,000 feet
214 degrees at 3,000 feet
212 degrees at 4,000 feet
211 degrees at 5,000 feet
209 degrees at 6,000 feet
207 degrees at 7,000 feet
205 degrees at 8,000 feet
Ladle the hot preserves into 1 hot jar at a time leaving 1/4 inch heat space. Wipe jar rim with a clean, damp cloth. Attach lid .Fill and close remaining jars.Process pints or half pints in a boiling water canner for 10 minutes (15 minutes at 1,000 feet to 6,000 feet; 20 minutes above 6,000 feet).
---
5 pounds Muscadine grapes
5 c. sugar
tsp. ground cloves
2 tsp. ground mace
2 tsp. ground cinnamon


1. Wash grapes; drain and remove stems. Plunge grapes into rapidly boiling water to cover; boil 2 minutes. Drain well. 2. Slip off grape skins and grind or chop skins finely, reserving pulp; set aside.
3. Place pulp in a heavy saucepan; cook over medium heat 10 minutes or until seeds begin to separate from pulp. Press pulp through a sieve to remove seeds; discard seeds.
4. Return pulp to saucepan; add reserved skins and remaining ingredients.
5. Cook over medium-low heat, stirring constantly, 30 minutes or until mixture thickens.
6. Quickly ladle butter into hot sterilized jars, leaving inch head space.
7. Cover at once with metal lids and screw bands tight. Process in boiling water bath 5 minutes. Yield: 8 half pints.
---

Blackberry Preserves

1 lb. blackberries
1 lb. sugar
2 tbs. lemon juice

Combine all ingredients, cover and let sit for 1 hour.

Place in a pot medium heat and cook until the mixture bubbles and thickens. Strain through a large strainer to remove the seeds.

Follow manufacturer's directions for canning, or place in jars and store in the refrigerator.
---
yield 5 (8 oz.) jars

3 1/2 c. canned pumpkin
1 c. toasted chopped pecans
1 tbs. pumpkin pie spice
4 1/2 c. sugar
1 box dry pectin (2 oz) (I use Sure Jell)
1/2 tsp. margarine or butter
Measure pumpkin, pecans and pumpkin pie spice into 6 or 8 quart sauce pot. Prepare jars. Keep lids hot until ready to fill jars. Measure sugar into separate bowl. Stir fruit pectin into pumpkin mixture in sauce pot. Add margarine. Bring mixture to full rolling boil on high heat, stirring constantly. Quickly stir in all sugar. Return to full rolling boil and boil exactly 1 minute, stirring constantly. Remove from heat. Skim off any foam with metal spoon. Ladle quickly into prepared jars, filling to within 1/4 inch of tops. Wipe jar rims and threads. Cover with lids. Screw on bands. Process in a water bath canner (180-190 degrees F) for 15 minutes. After jars are cool, check seals.
---
3 quarts tomatoes (12 c., after cutting)
2 oranges
2 lemons
10 c. sugar
2 tbs. whole cloves
6 tbs. broken cinnamon stick
REMOVE peel from tomatoes and cut in small pieces. Slice oranges and lemons very thin and quarter the slices. Pour off juice from the tomatoes. Add sugar. Stir until the sugar is dissolved. Add oranges, lemons, and spices which have been ties loosely in cheesecloth bag. Place mixture over high heat and boil rapidly, stirring often. Cook until clear and thick (about 50 minutes). Pour into sterilized jars to within 1/2 inch of top. Put on cap,
screw band firmly tight. Process in Boiling Water Bath 10 minutes. Yield: 8
eight oz. jars.

---
Fruit Butters
Fruit butter is made by cooking fruits until soft, pressing them through a sieve or pureeing in a blender or food processor, and adding sugar. This mixture is cooked until thick enough to spread when cold. It is important to the thickness of the finished product that the fruit be heated thoroughly and quickly before pureeing.
Granulated white or brown sugar may be used. Brown sugar gives a darker butter with light fruits and a more pronounced flavor with bland fruits.
Spices usually added to fruit butters are a mixture of cinnamon, ground allspice, cloves and ginger. Start with 1/4 to 1/2 teaspoon per 8 to 10 c. of butter. For a spicy flavor in light-colored butter, cook with whole spices tied loosely in a cheesecloth bag; remove after butter is cooked to desired thickness. Lemon juice may be added to bland fruits.
When adding sugar and spices, taste as you go for most desirable flavor.
GENERAL DIRECTIONS-Use sound ripe fruit. Wash fruit thoroughly and prepare as follows.
FOR ALL FRUIT--Cook until the fruit is soft, stirring constantly. Puree in a blender or food processor. Press through a colander or food mill, then through a fine sieve to remove all fibrous material so pulp is smooth. Measure pulp. Add about one half as much sugar as there is fruit pulp. Taste to determine sweetness desired. Boil rapidly, stirring constantly to prevent scorching. As the butter begins to thicken, reduce heat. Add spices and lemon juice, near end of cooking time. Continue cooking until butter is thick almost flakes from the spoon. Or test doneness by spooning a small quantity onto a cold dish. The butter is done when no rim of liquid separates around the edge of the butter. Ladle boiling hot butter into hot, clean jars. Seal and process in a simmering water bath (180 to 190 degrees). (8 oz. jars 10 - 15 minutes in the simmering water bath.)
Apples--Peel, core, slice or quarter. Use apples alone or equal parts apples and cider, or cider and water.
Apricots--Remove pits (remove skins, if desired). Crush fruit and cook in its own juice.
Grapes--Crush, cook in own juice.
Guavas--Remove blossom and stem ends. Peel skin if rough. Slice and put through a sieve or food mill, blender or food processor.
Mangoes--Use partially under ripe mangoes. Peel and slice. Add 1 to 2 c. of water for every 6 c. of sliced fruit. Cook until soft enough to mash.
Peaches--Scald and remove skins, remove pits. Crush fruit and cook in own juice.
Pears--Remove stems and cores, but not skins. Quarter or slice. Add a small amount of water to prevent scorching. Add 1 tbs. lemon juice for each 8 to 10 c. of fruit pulp.
Plums--Halve or quarter. Remove pits. Crush and cook in own juice.
Quince--Remove blossom end and cores, but not skins. Cut into small pieces. Use one half the amount of water as fruit.

---
1 c. water
6 c. peeled, cored -- sliced apples
1 tbs. lemon juice
1 package powdered pectin
1/2 c. thinly sliced lemon (about 1 med.)
4 c. sugar
2 tsp. nutmeg
Combine apples, water and lemon juice in large saucepan. Simmer, covered,10 minutes. Stir in pectin and bring to a boil, stirring frequently.Addlemon slices and sugar. Return to a rolling boil. Boil hard 1 minute, stirring frequently.
Remove from heat; add nutmeg. Pour in hot jars, leaving 1/4 inch head space.
Adjust caps. Process 10 minutes in boiling water bath.

Yield: about 6 half pints.

---
Really good on bran muffins, brown bread, biscuits, or graham crackers.
Prep Time: 15 minutes
Yield: 1 1/2 c.
One package (8oz) light cream cheese, softened to room temp
2 tbs orange marmalade
1/2 tsp. grated orange peel
One pint strawberries, rinsed, hulled, and chopped
In medium bowl, with spoon, beat together cream cheese, orange marmalade,and orange peel until fluffy. Gently stir in strawberries. Chill 'til serving time.

---
4 1/2 qt. water, divided
1 1/2 .c grapefruit rind, thinly sliced
1/2 c. orange rind, thinly sliced
1 1/2 c. grapefruit sections, chopped
3/4 c. orange sections, chopped
1/2 c. lemon, thinly sliced
2 1/2 c. sugar
Combine 1 1/2 qt. water, grapefruit rind, and orange rind in a large dutch oven; bring to a boil. Boil, uncovered 5 min.; drain. Repeat procedure. Combine remaining 1 1/2 qt. water, boiled rind, chopped fruit, and lemon slices; bring to a boil, and boil 5 min..
Cover and let stand 12-18 hours in a cool place. Uncover; bring mixture to a boil, and boil 35-40 min. or until rind is tender. Measure fruit and liquid. Stir well; bring mixture to a boil, and boil until mixture registers 221 on a candy thermometer, stirring frequently.
Pour marmalade into hot sterilized jars, leaving 1/2" head space; wipe jar rims. Cover at once with metal lids, and screw on bands. Process in boiling water bath 10 minutes.
Yield: 3 half pints. Recipe by: Southern Living
---
4 lb. loquats; partially ripe
1 c. boiling water
1 lemon; sliced
1 c. vinegar
1 tbs. whole cloves
3 cinnamon sticks
4 c. sugar
1/2 tsp. salt
Wash loquats, remove seeds and measure 2 quarts.Steam in the boiling water for 3 minutes to prevent shriveling. Add remaining ingredients and boil 10 minutes.
Let stand overnight. Bring to a boil again, and cook until syrup is thick. Pour into hot sterilized jars, and seal. Makes about 5 (1/2 pint) jars.

---
Yield: 10 servings
4 lb. cooking apples
2 c. cider
3 c. granulated sugar
2 tsp. ground cinnamon
1 tsp. ground cloves
1/8 tsp. ground allspice
Servings: 10
Stem and quarter apples; do not peel. Cook apples and cider, covered, in crock pot on LOW for 10 hours. Add sugar and spices and continue cooking for 1 hour. Pour into hot sterilized jars. Store in a cool dry place.
Or, pour into freezer containers and freeze. Makes ten 6 oz jars.

---
4 lb. peaches
15 oz. white wine vinegar
6 dried red chilies
1 tsp. cloves
1 tsp. allspice berries
1 4 inch cinnamon stick
1 1/2 lb. brown sugar

Scald, stone & slice the peaches.
Put the vinegar into the pan with the remaining ingredients.
Stir over a low heat to dissolve the sugar.
Bring the vinegar to a boil.
Cover & simmer for 15 minutes.
Put in the peaches & simmer uncovered for 2 minutes.
Lift out the peaches with a slotted spoon & place them in warmed pickling jars.
Boil the vinegar for 10 minutes to thicken it.
Pour the vinegar over the peach slices.
Cover immediately & seal.
Let stand for 3 weeks before using.
---

Pickled Grapes

Select bunches of firm, ripe grapes.
Wash.
Do not remove stems.
Pack in sterilized jars.
Care must be used to avoid crushing the grapes.
Make a syrup, using 3 c. sugar to 2 c. vinegar.
Boil mixture 5 minutes.
Pour hot syrup over grapes.
Seal.
These grapes, if stored in a dark place, will retain their color.
They may be used for garnishing.

---
1 1/2 c. granulated sugar
1 1/2 c. water
1 qt. kumquats
Week or so ahead: Boil sugar and water together 5 min.; cool.
Meanwhile, wash kumquats; cut small cross in blossom (smooth) end of
each. Place in cooled syrup. Cover; bring to boil; simmer 1 hr., or
until clear. Do not remove cover at end of cooking time or fruit will
shrink. Remove covered saucepan from heat; cool (with cover on) to
room temperature. Pack in hot sterilized jars; cover with syrup; seal.
Or refrigerate. Nice as a relish for poultry or meat. Or serve as
dessert, with cheese and crackers or cookies. Or serve on vanilla ice
cream.
---

Spiced Rhubarb


10 c. diced fresh or frozen rhubarb
4 1/2 c. sugar
1 c. cider vinegar
2 tsp. ground cinnamon
1/2 tsp. to 1 tsp. ground cloves
1/2 tsp. to 1 tsp. ground allspice

In a large dutch oven or kettle, combine all ingredients. Bring to a rapid boil;reduce heat and simmer for 60-70 minutes. Pour into pint jars and refrigerate. Serve as a glaze for ham or spread on biscuits. Yield: About 4 pints.
---
4 c. raspberries
4 c. sugar
Wash the berries and pick off the blossom ends, being careful not to crush the berries. Place berries and sugar in alternate layers in an open saucepan. Let them stand overnight to draw out the juice. Next day place over low heat and bring slowly to a boil.

Continue boiling on medium heat until the syrup is thick. Pour hot into sterilized glasses or small jars. makes about 4 half-pint jars or glasses of preserve. Do not double recipe.

---
Quantity: An average of 16 pounds is needed per canner load of 7
quarts; an average of 11 pounds is needed per canner load of 9
pints-an average of 2-1/2 pounds yields 1 quart.
Quality: Select firm, ripe, uncracked figs. The mature color depends
on the variety. Avoid overripe figs with very soft flesh.
Procedure: Wash figs thoroughly in clean water Drain. Do not peel or
remove stems. Cover figs with water and boil 2 minutes. Drain. Gently
boil figs in light syrup for 5 minutes. Add 2 tbs. bottled
lemon juice per quart or 1 tbs. per pint to the jars; or add
1/2 teaspoon citric acid per quart or 1/4 teaspoon per pint to the
jars. Fill jars with hot figs and cooking syrup, leaving 1/2-inch
head space. Adjust lids and process according to the recommendations
in Table 1.
Table 1. Recommended process time for Figs in a boiling water canner.
Style of Pack: Hot. Jar Size: Pints. Process Time at Altitudes of:
0 - 1,000 ft: 45 min.
1,001 - 3,000 ft: 50 min.
3,001 - 6,000 ft: 55 min.
Above 6,000 ft: 60 min.
Style of Pack: Hot. Jar Size: Quarts. Process Time at Altitudes of
0 - 1,000 ft: 50 min.
1,001 - 3,000 ft: 55 min.
3,001 - 6,000 ft: 60 min.
Above 6,000 ft: 65 min.
USDA Agriculture Information Bulletin No. 539
---

Although this is for oranges or grapefruit, would imagine you could do the same with Lemon

6 large oranges, or 3 grapefruit
water to cover
6 ounce package fruit flavored gelatin
2 c. water
1 stick cinnamon
10 whole cloves
2 c. sugar

Wash oranges or grapefruit. Make cuts in skin and pith from end to end,dividing the skin into four equal sections. Remove peel and white pith in one piece from each section with fingers; reserve fruit for other use. Discard white portion of pith. Cut peel (zest) into one- quarter inch strips, place in a large, heavy enamel or stainless steel saucepan with water to cover. Boil,covered for 30 minutes or until peel can be easily pierced with a fork. Drain.
Mix gelatin with 2 c. water and spices, and add to fruit in saucepan. Cover,bring to boil, reduce heat, and simmer for about 50 minutes until syrup is almost absorbed, stirring frequently toward the end to prevent sticking. Lift out peel with tongs, and roll in pan sprinkled with sugar until heavily coated.
Cool on waxed paper and store in air-tight containers. Makes about 72 candied peels.
---

Candied Orange Peel

6 oranges
1 1/2 c. sugar

Scrub oranges. Cut peel away in 1/4 inch strips;remove white
membrane. Cover with cold water. Bring to a boil,drain. Repeat
twice, reserving 1 1/2 c. liquid from last draining. Combine peel
with sugar;add reserved liquid. Cook for about 45 minutes or until
almost dry, stirring frequently to prevent scorching. Roll in
additional sugar.

Jean-Marie Ostiguy
---

Candied Grapefruit Peel

2 large grapefruits -- ruby or other variety
3 quarts plus 2 c. after
1 1/2 c. granulated sugar

Cut a thin slice from the top and the bottom of each grapefruit. From the
top to the bottom, cut through the outer skin and thick whitish pith to
the fruit inside, spacing the cuts about 1 inch apart. Peel the
grapefruits, keeping the skin and pith together. Cut each of the peel
sections lengthwise into long strips 1/4 inch wide. You will have about 3
c.. Reserve the fruit for another use. Pour the 3 quarts water into a
saucepan and add the peel strips. Bring the water to a boil over high
heat, then reduce the heat to medium. Cook, uncovered, until only an inch
or so of water remains in the pan and set them aside in a bowl. In a
stainless steel or other non reactive saucepan, combine the 2 c. water
with 1 c. of the sugar. Bring to a boil over high heat, stirring until
the sugar dissolves.

Remove from the heat and stir the still warm peels into the syrup. Let the peels stand for 6 or 7 hours at room temperature. Return the pan to low heat and cook the peels until they have absorbed all of the syrup, about 30 minutes. The peels will become translucent and amber. During the last stages of cooking, keep a close eye on the peels to prevent scorching or burning.

Remove the cooked peels from the pan and spread them in a single layer on a piece of aluminum foil or waxed paper. They will be very sticky and
supple. Let the peels stand for about 12 hours to dry slightly. The next day, roll the peels, one by one, in the remaining 1/2 c. sugar. Leave them at room temperature for 2 to 3 hours to dry. Pack the candied peels into covered tins, boxes, or glass jars in layers separated by waxed paper. Store in a cool, dry place. The peels will keep for up to 2 months.

---
2 c. vodka
5 vanilla beans; cut in 1" pcs
Combine vodka and vanilla beans in a jar with a tight fitting lid. Cover
the jar and let it stand 6 to 8 weeks. (The vodka mixture will turn amber
colored after a day or two.)
After half the vanilla extract is used, add more vodka to cover the
beans. The flavor in the beans is gone when the vodka no longer turns to a dark color. Yield: 2 c..
FROM: Helen Moore
---
18 tart apples
6 c. sugar
3 c. water
9 oz pkg. red cinnamon candies
3 drops red food color
Cut cored, peeled apples in rings. Combine sugar, water, cinnamon
candies and food color. Bring to a boil, boil 3 minutes.
Add apples to syrup, cook until transparent. Pack in hot jars.
Cover with syrup. Adjust lids. Process in boiling water bath for
25 minutes.

---

Blueberry Orange Preserves

This is a spiced blueberry preserve that has threads of orange zest running through it. Although I usually make it from fresh berries, it works fine with frozen berries.

1/2 tsp. coriander seeds
4 whole allspice seeds
1 pint blueberries
1 large orange
2 medium lemons
2 tbs. orange flavored brandy
1 tbs. sugar

Carefully peel the zest from the oranges and cut into very fine matchsticks. Cook the matchsticks in water until they are tender.
Coarsely crush the coriander and allspice seeds. Juice the orange and the lemons. Place the pits of the orange and the crushed spices into a tea ball. Combine the blueberries with the citrus juices and brandy. Cook for 10 minutes with the tea ball immersed in the fruit.
Add the matchsticks and sugar. Cook until the preserves pass the jelly test. Pour into warm clean jars and seal.


Process in a boiling water bath for 10 minutes.

Patricia Hill

---
Grandma's Elegant Strawberry Preserves
2 qt. firm, ripe, small strawberries
1/2 c. fresh lemon juice
6-2/3 c. sugar


Combine strawberries and sugar in a large, heavy saucepan or Dutch oven, and allow to stand for 3 to 4 hours.
Over medium-low heat, bring mixture slowly to a boil, and stir until sugar is thoroughly dissolved. Add the lemon juice, and increase heat to high. Boil rapidly until strawberries are transparent and syrup is thick (about 12 minutes). Remove from heat, and skim any foam from surface of mixture.
With a slotted spoon, remove the strawberries from the syrup and place in a shallow container. Return the syrup to heat, bring to a boil and cook for 8 minutes. Pour hot syrup over strawberries. Cover container loosely with a clean towel, and allow to stand in a cool place for at least 12 and not more than 24 hours. Skim any foam from surface. Do not stir mixture, but shake it occasionally so strawberries absorb the syrup and are
distributed evenly.
Pour into hot jars, leaving 1/4 inch head space. Adjust jar caps, and process for 20 minutes in boiling water. Makes about 5 half pints.

---
either deep red Bing or light-colored Royal Anne cherries
5 lb. sweet cherries, pitted
4 lb. sugar
2 tsp. red food coloring
4 tsp. almond extract
1 tbs. lemon juice
Put cherries and sugar into a large saucepan, stir gently until juices begin to form, and cook slowly until thick. Remove from heat and add food coloring,almond extract and lemon juice. Cook 10 to 15 minutes longer, then pack hot in sterilized jars. Seal with sterilized lids and rings. Process in boiling water bath 20 minutes. Cool, test the seal (the jars are completely sealed if the lid is concave), store in a cool dark place to preserve the rich color.

---
6 lemons or mixture of-lemons and limes
salt
paprika
vegetable or very light olive oil
Place lemons (or mix of lemons and limes) in freezing compartment
overnight. The next day scrub and slice them. Sprinkle with salt and
leave in a colander to drain and soften. This can take several hours
or longer depending on the weather. Arrange the slices in layers in
a glass jar, sprinkling each layer with paprika. Cover *completely*
with oil. They are ready in about a month when they are soft and a
beautiful warm golden color. Store in a cool, dry place.
For an alternative method of preserving lemons: Take as many lemons
or limes as you wish to preserve. Stud each with 6 cloves. Pierce
the skins with a skewer to save your thumbs. Place in a glass jar
and cover completely with oil or white vinegar. Keep cool. They
will be ready in 3-4 weeks.

Scrub the wax off of the lemons or use unwaxed and merely wash them. Dry thoroughly. Slice the lemon lengthwise into quarters, but not all the way to the bottom. The quarters should still be joined. Place in a large
clean dry glass/glazed ceramic jar and pack salt around and in the
lemons.It takes a fair amount of salt so don't be stingy. Make certain
they are covered by salt and cap the jar. Leave in the fridge or a shelf
in a cool place for at least two weeks...four weeks seems to be ideal
but various people do it various ways.
---
3 1/2 lb. peaches
1 3/4 c. granulated white sugar
1 tbs. lemon juice
1/4 tsp. almond Flavoring
Place peaches in boiling water 2 at a time for 30 sec. to one minute. Remove from water and peel. Remove pits. Grind or mash peaches, then combine with other ingredients in a large saucepan.
Bring to a boil on medium heat, stirring often. Boil, again stirring often, for about one hour and fifteen minutes until thickened. A spoonful on a chilled saucer should remain smooth with no watery sign. Fill hot sterilized jars to within 1/4" from the top and seal. Makes 2 half pints and one small jar.
---

Pineapple Preserves

Pare the pineapple and remove the eyes. Shred with a silver fork or cut in small pieces, discarding the core. Place pineapple in a preserving kettle and add 3/4 as much sugar as pineapple. Allow mixture to stand until a
syrup is formed. Cook the mixture slowly until the pineapple becomes transparent. Transfer to hot BALL Jars, fill with boiling syrup and seal immediately.

---

Old timey method

1 pound of yellow ripe tomatoes
1 pound sugar
2 ounces preserved canton ginger
2 lemons


Cover tomatoes with boiling water and skins can easily be removed. Add sugar and let set over night. In the morning pour off the syrup and boil until quite thick.
Skim off the foam, then add the tomatoes, ginger, and lemons, which have been sliced and parboiled. Cook until tomatoes have clarified appearance.





---
© 1999, 2000-2001-2002-2005.Going Home,All rights Reserved