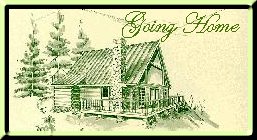 Recipes for Mixes

A hangover is the wrath of grapes.

Although the method of stocking the root cellar is virtually a thing of the past,except for those very fortunate individuals who have home grown vegetables,we rely on grocery stores for all our needs.However,we have lost some quality in the mass production and pay dearly in some instances for convenience foods.Some of the recipes are for products that taste like the more expensive ones usually bought at the grocery.
Many years ago when I camped out a lot,making up mixes to use in camp was a matter of routine.It was a lot easier having cornbread already mixed and placed in little bags.(This was before the packets now found easily.)I still love making as many home mixes as possible.These are just a few found in my cookbooks and over the Internet.



***I am not a master canner and merely share recipes from friends and family.
2 qt Skinned, shelled, roasted-Spanish Peanuts
2 tb Salt
4 qt Skinned, shelled, roasted-Virginia Peanuts
If you use shelled, salted nuts, omit the salt in the recipe. Makes
about 6 pints. In addition to the basic equipment for boiling water
bath canning, you'll need a food grinder or chopper or you can use a
blender or food processor.
1. Organize and prepare equipment and work area.
2. Grind nuts in grinder, chopper, blender, or food processor, Add
the salt and grind again until smooth and creamy.
3. Pack into hot jars to within 1 inch of top, trying to pack so that
no air bubbles remain. Remember to use a non metal tool for packing.
4. Wipe tops and threads of each jar with a damp clean cloth.
5. Put on lids and screw bands as manufacturer directs.
6. Process in a boiling water bath, 1 hour for both 1/2 pints and
pints. Check water bath about every 10 to 15 minutes and add
additional boiling water, if necessary, to keep jars covered with 1
to 2 inches of water.
7. Follow basic steps for boiling water bath canning, 10 through 18.
Source: Vegetable Gardening Encyclopedia
---
Cut 2 lb. into pieces and put into a pan and melt it slowly until it bubbles and then simmer for 5 minutes
Pour into sterile jars that are in the oven and have heated to 250 degrees
for 20 minutes, take 1 jar out at a time and fill within 1 inch of the top,
put on lids and rings and set a side. Do all the butter this way.
Now that you have it all in jars and lidded, set a side until it pops and
is cooled. Place in fridge so it will harden and then turn up side dow a few
times this will keep it from separating. Shake well a time or 2 when
hardened and store on shelf. Estimated shelf life, 3 years.
A reader sent this in ,but I don't have the source for the recipe.If you recognize it as yours,please let me know so that full credit can be given to you.

---

Self-Rising Flour

1 cup all purpose flour
1 1/2 teaspoons baking powder
1/2 teaspoon salt

Combine.

---
2 cup sugar
1 cup water
2 cup Karo syrup
1 cup egg whites
1/2 cup Karo syrup (to be beaten in with egg whites)
Cook sugar, water and Karo syrup to 240 degrees. In large bowl beat
egg whites and 1/2 cup Karo until mixed. Beat until light and
fluffy. Slowly add hot syrup while beating. When it is well combined,
beat on high for 3 minutes. Add 4 teaspoon vanilla if desired.
kimberly

---

Fudge Brownie Mix

2 cups sugar
1/2 cup cocoa
1 cup all-purpose flour
1 cup chopped pecans
1 cup chocolate chips

Mix all the ingredients together and store in an air-tight container.


Attached these directions to the jar:

1 cup butter or margarine, softened
4 eggs
1 package of the Double-Fudge Brownie Mix

Preheat the oven to 325 degrees F. Grease a 12 by 9 inch pan. In
the large bowl of an electric mixer, cream the butter. Add the
eggs, one at a time, beating well after each addition. Add the
Fudge Brownie Mix & continue to beat the mixture until it is smooth.
Spread the mixture into the greased pan, & bake for 40 to 50 minutes.

---
1/2 cup cocoa
1 cup water
2 cups sugar
1/8 tsp. salt
1/4 tsp. vanilla
Mix the cocoa and the water in a saucepan. Heat and stir to dissolve the
cocoa. Heat and stir to dissolve. Boil 3 minutes. Add the salt and
vanilla. Pour into sterilized pint jar and store covered in refrigerator.
Keeps several months. Cost approx. 3 cents per ounce.
---
1 6-ounce can tomato paste
24 ounces milk (refill paste can four times)
1 tsp. salt or to taste
1 tsp. celery seed
Put tomato paste in a small saucepan. Add the milk using the can rinsing
thoroughly. Add the salt and the celery seed. Cook on medium heat,
stirring occasionally. Cost approx. 21 cents per cup.

---
10 c Old Fashioned Rolled Oats
1/2 lb Shredded Coconut
1 c Sesame Seeds
1 1/2 c Brown Sugar, Firmly Packed
1 1/2 c Vegetable Oil
1/2 c Molasses
2 ts Cinnamon
Raisins Or Other Dried Fruit
1 c Wheat Germ
2 c Shelled Raw Sunflower Seeds
3 c Chopped Nuts
1 1/2 c Water
1/2 c Honey
1 1/2 ts Salt
3 ts Vanilla
Preheat oven to 300 degrees F. In a large bowl combine oats, wheat germ, coconut, sunflower seeds, sesame seed and nuts ( can include almonds, pecans, walnuts, or a combination of all of them). Blend well. In a large saucepan combine brown sugar, water, oil, honey, molasses, salt, cinnamon and vanilla. Heat until sugar is dissolved, but do not boil. Pour the syrup over the dry ingredients and stir until well- coated. Spread onto five 13 X 9-inch baking pans, or cookie sheets with sides.
Bake 20 to 30 minutes, stirring occasionally. Bake 15 minutes longer for crunchier texture. Cool. Add raisins or other dried fruit,if desired. Put in airtight containers and label as Granola mix. Store in a cool dry place and use within 6 months.
Makes about 20 cups of mix.
---
This recipe comes from Marcia Adams' Cooking From Quilt Country. She writes that it "has a great cruchy textrue and is a bit sweeter than the commerical Grape-Nuts cereal."
3 1/2 cups graham (whole wheat) flour
1 cup brown sugar
1 tsp. salt
1 tsp. baking soda
1 tsp. ground cinnamon
2 cups buttermilk
2 tsp. vanilla extract
Preheat oven to 350 degrees F. In a large bowl, combine flour, brown sugar,salt, baking soda, and cinnamon. Add the buttermilk and vanilla and mix well. Pour out into an oiled 12 X 16 inch flat baking pan and spread evenly with a spatula. Bake for 20-25 minutes or until the batter is firm,
medium-brown in color, and shrinks slightly from the sides of the pan. With a metal spatula, completely loosen the hot patty from the pan. Allow to cool on a rack for several hours or overnight.
Preheat oven to 275 degrees F. Break patty into chunks and put through a meat grinder, using a coarse blade, or pulse in a food processor until
coarse crumbs are formed. Divide crumbs between two 12x 16 inch pans. Bake for 30 minutes, stirring every 10 minutes. Let cool, then store in an airtight container. Serve as a cold cereal, with milk and a bit of brown sugar, if desired.
---
6 c All-purpose flour
6 c Cornmeal
2 c Non-fat dry milk powder
1 c Sugar
1/3 c Baking powder
2 ts Salt
1 1/2 c Shortening that does NOT Require refrigeration
Stir together flour, cornmeal, dry milk powder, sugar,baking powder, and salt in an extra large mixing bowl.
Cut in shortening with a pastry blender till mixture resembles coarse crumbs. Store in a covered airtight container or self-sealing plastic bag for up to 6 weeks at room temperature. (For longer storage, place
in freezer container and seal; store in freezer up to 6 months. To use, allow mix to come to room temperature.)
To use mix for corn bread or muffins, lightly spoon into a measuring cup; level with a straight edged spatula. Makes 16 cups of mix.
To bake corn bread or muffins:
Grease or spray an 8x8x2-inch baking pan or 10 2 1/2-inch muffin cups with nonstick spray coating. Place 2 cups Corn Bread Mix in a large mixing bowl.
If desired, add 3/4 tsp. dried basil or thyme, crushed; or dried chives, chili powder, or poultry seasoning. Make a well in the center of the dry mixture. Combine 1 beaten egg and 3/4 cup water in a small bowl; add all at once to mix. Stir just till batter is smooth (do not over beat).
Pour batter into prepared pan or spoon into prepared muffin cups, filling each 3/4 full. Bake in a 425 degree over for 20-25 minutes for corn bread,and about 15 minutes for muffins or till golden brown and a toothpick inserted near the center comes out clean. Makes 10 servings or 10 muffins.
---
1 1/3 cups instant nonfat dry milk powder
3/4 cup instant flour
3 tbs. instant chicken bouillon granules
1/4 tsp. ground sage
1/8 tsp. ground thyme
1/8 tsp. ground pepper
1/2 cup butter or margarine
Combine milk powder, instant flour, bouillon granules, thyme, sage and pepper. Stir with a wire whisk to blend. Cut in butter or margarine until evenly distributed. Spoon into a 3 cup container with a tight fitting lid. Label with date and contents; store in the refrigerator. Use with 4-6 weeks.
Makes about 2 2/3 cups Homemade Chicken Gravy Mix.
---
1 1/3 cups instant nonfat milk powder
3/4 cup instant flour
3 tbs. instant beef bouillon granules
1/8 tsp. ground thyme
1/4 tsp. onion powder
1/8 tsp. ground sage
1/2 cup butter or margarine
3 tsp. brown sauce for gravy
Combine milk powder, instant flour, bouillon granules, thyme, onion powder and sage. Stir with a wire whisk to blend. Cut in butter or margarine until evenly distributed. Drizzle brown sauce for gravy over mixture. Stir with wire whisk until blended. Spoon into a 3 cup container with a tight fitting lid. Label with date and contents; store in the refrigerator. Use with 4-6 weeks.

---
12 1/2 c Flour
5 c Vegetable Shortening
2 tb Salt
FLAKY PIE CRUST
2 1/2 c Flaky Pie Crust Mix
1 Large Egg, Beaten
1/4 c Ice Water
1 tb White Vinegar
Combine unbleached flour and salt in a large bowl and blend well. With a pastry blender, cut in shortening until evenly distributed. Mixture will resemble cornmeal in texture. Put in a large airtight container and label as Flaky Pie Crust Mix. Store in a cool, dry place and use within 10 to 12 weeks. Or put about 2 1/2 cups of mixture each into 6 freezer
bags. Seal and label bags and freeze. Use within 12 months.
Makes about 16 cups mix, enough for 6 double pie crusts or 12 single pie crusts.
FLAKY PIE CRUST:
Crumble Flaky Pie Crust Mix, if frozen. Put mix in a medium bowl. In a small bowl, combine ice water, egg and vinegar. Sprinkle a spoonful of the water mixture at a time over the flaky pie crust mix and toss with a
fork until dough barely clings together in the bowl.
Roll out dough to desired thickness between 2 sheets of lightly floured wax paper. Place dough in 9 inch pie plate without stretching. Flute edges. If filling recipe calls for a baked pie crust, preheat oven
to 425 degrees F. . Bake 10 to 15 minutes, until very lightly browned. Cool. Fill and bake according to directions for filling.
For double crust pie, place top crust over filling, press and flute edges, and cut slits in top crust. Makes enough crust for one 9 inch double crust pie or two single crust pies.
---
2 Tbs. Parsley Flakes 1 Tbs. Ground Oregano
1 Tbs. Ground Marjoram 1 Tbs. Ground Thyme
2 tsp. Ground Rosemary 1 tsp. Garlic Salt
1 tsp. Onion Salt 1 Tbs. Celery Salt
1 Tbs. Ground Ginger 1 tsp. Pepper
1 tsp. Ground Sage 1 Tbs. Paprika
Combine all ingredients in a small bowl and blend well. Spoon mixture
into a small airtight container and label as Chicken Coating Mix. Store
in a cool dry place and use within 6 months.
Makes about 1/2 Cup of mix
Oven Fried Chicken:
Combine
1 1/2 tsp. of mix
3/4 cups Flour
1/4 cup Instant Non-fat dry milk
2 t sugar
1/2 t salt
2/3 cup of hot water,
2 T vegetable oil
Mix in a medium size mixing bowl.
Preheat the oven to 425 degrees F. Dip cut up fryer (2 1/2 to 3 lb. total weight)chicken in the batter that has been well blended. Place coated chicken pieces on a baking sheet and bake uncovered 40 to 50 minutes, until golden brown and tender.
VARIATIONS:
Coat chicken with mix and 1 cup of flour, that has been well blended, and
fry in hot oil.
Substitute 1 cup PANCAKE MIX or packaged pancake mix for flour, dry milk,sugar, baking powder and salt.
---
4 c Uncooked Long Grain Rice 4 T Instant Chicken Bouillon
1 t Salt 2 t Dried Tarragon
2 t Dried Parsley Flakes 1/4 t White Pepper
Combine all ingredients in a large bowl. Stir until evenly distributed.
Put about 1 1/3 cups into three 1 pint containers and label as
Chicken Flavored Rice Mix. Store in a cool, dry place and use within 6 to
8 months.
Makes about 4 cups of mix.
CHICKEN FLAVORED RICE:
Mix 1 1/3 cups CHICKEN FLAVORED RICE MIX with 2 cups cold water and 1 T butter or margarine in a medium saucepan. Bring water to a boil over high heat. Cover and reduce the heat and cook for 15 to 25 minutes, until liquid is absorbed.
Makes 4 to 6 servings.
---
---Bean Mix---
4 tablespoons lima beans -- large
3 tablespoons lima beans -- small
3 tablespoons red kidney beans
3 tablespoons great northern beans
2 tablespoons split peas
2 tablespoons white beans -- small
2 tablespoons lentils
2 tablespoons black eyed peas
2 tablespoons pinto beans
2 tablespoons garbanzo beans
2 tablespoons navy beans
2 tablespoons black turtle beans
---Spice packet---
1 teaspoon chili powder
1/4 teaspoon garlic powder
1 tablespoon chopped dried onions
1 teaspoon dried bell pepper
1/2 teaspoon oregano
1/4 teaspoon cracked black pepper
To make the soup mix, combine the beans and place in plastic bag. Bags
that are decorated for holidays can be found in craft shops. Place the
spices in a small plastic bag. Very small Zplock bags can also be found
in craft shops. Include the following recipe:
Calico Bean Soup
Package of beans
Packet of spices
Ham bone, ham hock or 1/2 pound of ham*
2 quarts of water
1 large onion, chopped
1 28 ounce can of tomatoes or 2 14-1/2 ounce cans
Juice of 1 lemon
Salt to taste
*If desired, omit ham and substitute beef, chicken, or vegetable
stock for the cooking water.
Wash beans thoroughly. Place in a large kettle, cover with water and soak
overnight. (An alternate method is to bring beans and water to a boil,
remove from heat, and cover and let stand for 1 hour .) Next drain beans and add 2 quarts of new water and ham or ham hock (or use broth ifomitting ham). Simmer slowly for 2-1/2 to 3 hours. Then add spice
packet, onion, tomatoes (undrained), lemon juice and salt to taste (spice
packet contains no salt). Simmer another 30 minutes or until beans are
tender.
Take ham from soup. Remove any bits of ham from bone and return to soup.
If using boneless ham, cut into bite size pieces and return to soup.
Serve.
- - - - - - - - - - - - - - - - - -
NOTES : Substitute beans freely; use anasazi beans, pink beans, red
beans, etc. There should be approximately 1 pound of beans in all.
---
1 lb Mild Italian Sausage
4 ts Salt
1/2 ts Instant Minced Garlic
1 Medium Carrot, Peeled
2 tb Sweet Basil Leaves
1/4 ts Thyme
1 pkg. (10 oz) Frozen Broccoli
1 can (12 oz) Tomato Paste
2 lb Lean Ground Beef
1/4 ts Pepper
1 Small onion, Peeled
Water
1/4 ts Chili Powder
1 pkg. (10 oz) Frozen Cauliflower
1 can (29 oz) Tomato Puree
8 c Water
Peel and crumble the sausage. In a large kettle or dutch oven, brown the
Italian sausage, ground beef, salt, pepper, and minced garlic. Drain. Put
onion and carrot in blender. Cover with water and finely chop. Drain off
water and add onion and carrot to meat in the kettle. Continue cooking
with meat mixture. Stir in basil, chili powder, thyme, cauliflower and
broccoli. Add tomato puree, tomato paste and 8 cups water. Bring to a
boil. Cover and simmer 8 hours. Skim off fat.
Put into eight or nine 1 pint containers. Seal and label containers Italian Meat Sauce Mix. Freeze and use within 6 months. Makes between 8 and 9 pints of mix.
---
4 lb Ground beef
2 1/2 Large onions
2 Cloves garlic,minced
3 can Cream/mushroom soup(10.75oz)
3 can Mushroom stems/pieces(4oz)
1/2 c Water or red wine
1 tb Instant beef bouillon
1/2 ts Pepper
Cook and stir meat in Dutch oven until brown. Drain off fat. Stir in remaining ingredients; heat to boiling. Reduce heat; cover and simmer 15 minutes,stirring occasionally. Divide mixture among four1-quart freezer containers (about 3 cups in each).
Cool quickly. Cover and label; freeze no more than 3 months (see note). Use freezer mix in the recipes that call for it.
NOTE: Mixture can be stored in refrigerator up to 3 days. When using in rounds are brown, about 10 minutes longer.
---
2 cups nonfat dry milk powder
3/4 cup cornstarch
1/4 cup chicken bouillon -- (approximately)
2 tbs. onion flakes
1 tsp. basil leaves
1 tsp. thyme
1/2 tsp. pepper
Combine all ingredients, mixing well. Store in an airtight container until
ready to use.
To substitute for 1 can of condensed soup: Combine 1/3 cup dry mix with 1 1/4 cups cold water in saucepan. Cook and stir until thickened. Add to casserole as you would a canned product.
Makes the equivalent of 9 cans of soup.
---
10 cups
6 c Honey nut Cheerios
1 c Salted Spanish peanuts
1 c Raisins
1 c Brown sugar; packed
1/2 c Butter or margarine
1/4 c Light corn syrup
1/2 ts Salt
1/2 ts Baking soda
Grease jelly roll pan, 15x10". Grease large bowl. Mix cereal,
peanuts, and raisins in bowl. Heat oven to 250~. Heat brown sugar,
margarine, corn syrup and salt in a 2 qt saucepan over medium heat,
stirring constantly, until bubbly around edges. Cook uncovered for 2
minutes, stirring occasionally; remove from heat. Stir in baking soda
until foamy and light colored. Pour over cereal mix; stir until mix
is coated. Spread evenly in pan. Bake 15 minutes; stir. Let stand
about 10 minutes or just until cool. Loosen mix with a metal spatula.
Let stand about 30 minutes or until firm. Break into bite sized
pieces.

---
1/4 c Beans, navy or Great Northern, dry
1/4 c Beans, garbanzo or pink, dry
1/4 c Beans, red or kidney, dry
1/4 c Beans, black or pinto, dry
1/4 c Rice, brown -- OR
1/4 c Wheat, rye or triticale--berries
2 tb Tomatoes, sun dried -- snipped--(optional)
2 tb Celery or green pepper flakes
2 tb Onion, dried, minced
1 tb Parsley flakes -- dried
2 ts Instant vegetable bouillon granules
2 ts Chili powder OR
2 ts Curry powder OR
1 ts Italian seasoning
1 ts Garlic, dried, minced
1/2 ts Salt
In a plastic bag or airtight container combine the beans. (They need to soak, so are packaged separately from seasonings.) In another bag or container combine remaining ingredients. Seal tightly and store until
needed. Makes 1 2/3 cups total.
---
4 c Flour
2 ts Cayenne pepper
1 c Bran flake cereal, crushed
2 tb Parsley flakes
2 ts Garlic powder
1 tb Onion powder
2 ts Chili powder
2 tb Taco seasoning
1 t Season pepper
1 t Curry (or more)
1 t Sweet basil
1 t Oregano
Mix all together and use for coating any and all types of meat. I use a
large size ZipLoc and just keep it in the freezer. You can add more of the cayenne and chili powder if you so desire. Good way to use up all the odds

---
4 c Sugar
2 c Flour
1 1/3 c Unsweetened cocoa powder
2 ts Baking powder
2 ts Salt
1 c Vegetable shortening
Put all ingredients except the shortening in a large bowl; use a spoon to mix until uniform. Cut in shortening using either a pastry blender or your
fingertips until mixture looks like chocolate cornmeal. Seal tightly in a plastic bag or jar, label and store at room temperature.
Makes 8 cups of mix; enough for 4 pans of brownies
TO USE: Put 2 eggs and 1 teaspoon vanilla or orange extract in a mixing bowl; beat slightly. Stir in 4 tablespoons melted butter or margarine which has been cooled. Lightly spoon 2 cups of the mix into the mixing
bowl; do not pack the mix when measuring. Beat well with a spoon to make a somewhat smooth batter; stir in1/2 cup chopped nuts, if desired. Spread into a greased and floured 8 x 8 x 2 inch pan. Bake in a
preheated 350 degree F. oven for 30 to 35 minutes or until a knife inserted in the center comes out clean.Cool in pan then cut into squares.
Recipe By : Make Your Own Groceries - Hartwig
---
2 tb Parsley Flakes
1 tb Celery Seed
1 tb Thyme
1 ts Onion Salt
1 tb Dried Grated Lemon Peel
1 tb Savory Salt
1 tb Marjoram
1 Bay Leaf, Crushed
Combine all ingredients in a small bowl and blend well. Put mixture
in a small airtight container and label as Seafood Coating Mix.
Store in a cool dry place and use within 6 months.
Makes about 1/3 cup of mix. Breaded Seafood: Combine 1 T of mix and
1/2 cup Unbleached Flour in a pie plate or a shallow dish. Coat fish
fillets or any seafood with mixture. Pan fry in butter until golden
brown. Or preheat oil in a deep fryer to 375 degrees F.
and fry 3 to 5 minutes until golden brown.

---
1 tsp. Ground Sage -- or-Poultry Seasoning
1 tsp. Instant Chicken Bouillon Granules
1 tb Dried Chopped Celery
2 tb Dried Minced Onion
2 tsp. Dried Parsley Leaves-crushed
1/8 tsp. Ground Pepper
Cut a 6 inch square of heavy-duty foil. Place all ingredients in center of foil. Fold foil to make an airtight package. Label with date and contents.
Store in a cool, dry place. Use within 6 months.
Makes 1 package of STUFFING SEASONING MIX.
SAUCEPAN STUFFING
1-1/4 Cups Water
3 Tbs. Butter or Margarine
1 Pkg. Stuffing Seasoning Mix
4 Cups Partially Dried 1/2 inch Bread Crumbs
In a medium saucepan, combine water, butter or margarine and STUFFING SEASONING MIX. Bring to a boil over medium high heat. Reduce heat to medium; simmer about 5 minutes. Stir in bread cubes. Cook 1 to 2 minutes until liquid is absorbed, stirring constantly. Cover, remove from heat. Let stand 5 minutes before
serving. Makes 4 to 6 servings.

WHOLE-WHEAT STUFFING: Substitute 2 cups partially dried whole-wheat bread pieces for half of bread cubes.
CORNBREAD STUFFING: Use 3 cups crumbled
cornbread for bread crumbs.
GRANOLA STUFFING: Add 1/2 cup granola. Increase water to 1-1/2 cups.
NUT STUFFING: Add 1/4 cup walnuts or diced water chestnuts.
---
2 c Grated Parmesan Cheese 2 t Salt
1/2 c Sesame Seed 1/2 t Garlic Salt
1 T Instant Minced Onion 2 T Parsley Flakes
1/2 t Dried Dill Seed 2 T Poppy Seeds
3 T Celery Seeds 2 t Paprika
1/2 t Freshly Ground Pepper
Combine all ingredients in a small bowl and blend well. Put in a 1 quart
airtight container and label as Super Salad Seasoning Mix. Store in a
cool, dry place and use within 3 to 4 months.
Makes about 3 cups of mix.
Use Super Salad Seasoning Mix on the following: Sprinkled topping over tossed green salads, baked potatoes and buttered French bread or rolls before toasting, as a garnish for potato salads, macaroni or egg salads and as a sour cream dip made with 2 T of mix to 1 cup of sour cream.

1/3 c Sugar 1 t Instant Minced Onion
1 t Salt 1 t Dry Mustard
1 t Paprika 1 t Celery Seed
Combine all ingredients in a small bowl and blend well. Put mixture in a
foil packet or 1 pint glass jar and label as Sweet Salad Dressing Mix.
Store in a cool, dry place and use within 6 months.
Makes about 1/2 cup of mix.
Sweet Salad Dressing: Combine mix, 3/4 cup vegetable oil, and 1/4 cup vinegar in a glass jar. Stir until well blended; chill. Makes about 1
1/4 cups of dressing.
---
6 c flour, all purpose
2 T cinnamon
1 T baking powder
1 T baking soda
1 1/2 c raisins
1 1/2 t salt
1 t nutmeg
1 t allspice
1 t cloves
1 1/2 c sugar
1 1/2 c brown sugar
Combine all dry ingredients, stir in raisins. Keep in ziplock bag or
sealed tupperware in the fridge.
For six muffins: (double for 12)
Combine 1 egg, 1/4c vegetable oil, and *ONE of the following: 3/4c
mashed bananas, OR 3/4c applesauce, OR 1/2c pumpkin mixed with 1/4c
water. Stir in 1 1/2c muffin mix. Spoon into greased muffin cups. Bake
at 350 for 20-25 minutes.
* good results with canned crushed pineapple.

---
1 lb Navy beans
1 lb Great northern beans
1 lb Pinto beans
1 lb Red beans
1 lb Dried soybeans
1 lb Yellow split peas
1 lb Green split peas
1 lb Black eyed peas
1 lb Dried lentils
1 lb Dried limas -- Large
1 lb Dried baby limas
1 lb Barley, pearled
Combine all the ingredients in a large pan or bowl.
Measure out 2 cup gift packages and store in airtight containers.
Cook as you would with your favorite bean recipe/
Recipe By : Diane Phillips, The Perfect Mix




---
1/4 cup brown rice -- dry
1/4 cup wild rice
1/4 cup long grain brown rice
1/4 cup short grain rice
1/4 cup white rice
1/4 cup brown and wild rice
1/2 cup brown rice
1 tbs. wild rice


Mix together and store in pantry in covered container. Keeps indefinitely
in covered container. Use as a brown rice serving would be used.
---
2 c Instant Nonfat Dry Milk OR
1 1/2 c Regular Non Fat Dry Milk
1 c Unbleached Flour
2 t Salt
1 c Butter or Margarine
In a large bowl combine dry milk, flour, and salt. Mix well. With a
pastry blender cut in butter or margarine until mixture resembles fine
crumbs. Lightly pack in a large airtight container. Label White Sauce
Mix and store in refrigerator. Use within 2 months. Makes about 1 quart
of mix.
TO MAKE BASIC WHITE SAUCE:
Use 1/2 cup White Sauce Mix and 1 cup of cool water. Combine in a small sauce pan (for thinner white sauce decrease the mix to 1/4 cup or for thicker white sauce increase mix to 3/4 cup). Cook over low heat until
smooth, stirring constantly. Season with pepper, herbs, and spices. Makes
about 1 1/2 cups of sauce.
VARIATIONS:
Substitute milk, tomato juice or chicken or beef stock for all or part of
the water.
Cheese Sauce: Add 1/2 to 1 cup Shredded Cheddar cheese after mixture thickens. Stir until cheese is melted.
Curry Sauce: Add 1 t curry powder to thickened mixture.
I shore hope you find some receipts you enjoy.

---
As much as I dislike banners on a website, this is one site I do highly recommend.



---
© 1999, 2000-2001-2002-2005.Going Home,All rights Reserved